Lonely Planet launches first-ever-travel-only TV platform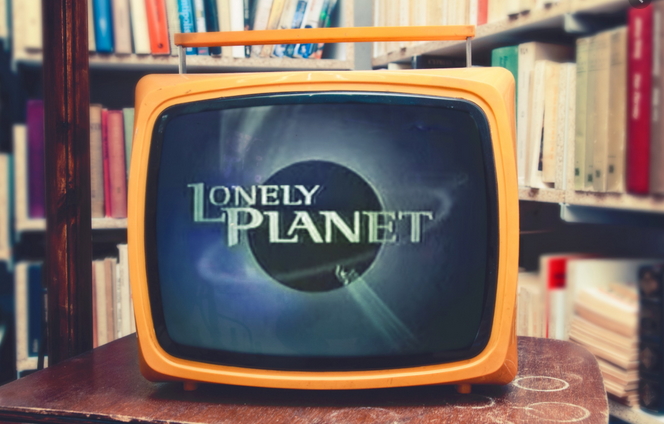 Classic adventures. Epic discoveries. Lonely Planet launches first-ever travel-only TV platform and a range of tools for temporarily-grounded travellers
Lonely Planet TV will transport travel lovers to remarkable destinations from the comfort of their sofas with over 350 episodes of award-winning travel shows, free until June 1, 2020.
Free PDF eBook range, Lonely Planet at Home to help navigate the new normal
New Guides app features include the ability to scan your physical guidebooks to access all their cities content, plus Magic FX augmented reality, and a seamless connection between the app and membership perks.
With many countries slowly emerging from national lockdowns, world-leading travel media brand Lonely Planet has today launched a range of resources to be enjoyed at home - both throughout the pandemic and beyond.
Homebound travel lovers can delight in the world with the launch of Lonely Planet TV (tv.lonelyplanet.com), which will transport sofa-surfers to remarkable destinations via iconic programing, stunning cinematography and unique insights.
Brimming with intoxicating culture, unique cuisine, and extraordinary landscapes, Lonely Planet TV features every episode of the much-loved GlobeTrekker show ever made, plus Treks in a Wild World, Planet Food and many more. These much-loved shows, hosted by a gambit of experienced and Oscar-nominated travellers are available in their entirety here for the first time with over 350 episodes of award-winning travel shows.
Travel lovers can access the full suite for free until 1st June. Fantastic membership options, beginning from next month will include exclusive discounts on Lonely Planet guidebooks as well as unrestricted access to the Lonely Planet Guides app and Lonely Planet TV's full offering.
Lonely Planet has added fantastic new features to its Guides app, including the ability to scan your physical guidebooks to access all their cities content and Magic FX augmented reality that automatically converts prices into different currencies by simply pointing your phone's camera at it.
Lonely Planet CEO Luis Cabrera said, "At Lonely Planet, we have always focussed on the needs of the traveller. Though travel plans may be uncertain for many of us, we're excited to bring the world into people's homes and onto their devices via Lonely Planet TV. We know that the outlook for travel is changing every day. Lonely Planet's mission is to be there at every step of the journey, from dreaming until it's time to hit the road again."
In addition to this, Lonely Planet at Home, a free PDF eBook range, also available from today from lonelyplanet.com/campaign/LonelyPlanetatHome, is packed with tips and activities to help navigate differing aspects of life at home: Kids, Recipes and Wellbeing.

Lonely Planet at Home: Kids features fun and educational tasks and activities to keep little ones entertained while school's out, from creating an origami fox, to crafting your own set of Guatemalan worry dolls. 
Lonely Planet at Home: Recipes will send your taste buds on a journey across continents with lip-smackingly good recipes which can be rustled up from basic store cupboard ingredients in your own kitchen. Featured recipes include the classic Tunisian wake-me-up, Shakshouka and West African one-pot wonder, chilli-spiked jollof rice.
Lonely Planet at Home: Wellbeing includes ideas and exercises to help you steer through stressful times, from yoga stretches to alleviate neck pain through to pointers for backyard stargazing.
For details of
Lonely Planet TV
membership options visit
https://shop.lonelyplanet.com/pages/membership
. Options range from 1 month's membership for AU$5.99 offering unlimited Guides app access, unlimited Lonely Planet TV access and 25% off your next guidebook purchase to a 12-month subscription for AU$44.99, which includes unlimited access to Guides app and Lonely Planet TV as well as a free guidebook.
The full Lonely Planet at Home free PDF eBook range is available to download for free at www.lonelyplanet.com/campaign/LonelyPlanetatHome
Lonely Planet continues to publish an extensive portfolio of travel guidebooks, language product, inspiration titles and Lonely Planet Kids books.   Our commitment to our community via these products, our Guides app and our award-winning website remains undimmed.

About Lonely Planet:
Lonely Planet is a world-leading travel publisher: a globe-spanning digital travel media company and the world's number one travel guidebook brand. We've been providing both inspiring and trustworthy information for every kind of traveller since 1973. We reach hundreds of millions of travellers each year online and via our mobile products and help them unlock amazing experiences. Over the past forty years we've printed over 145 million guidebooks covering 221 countries as well as countless other titles showcasing the wonders of the world for travellers of all types.
Lonely Planet can be found on lonelyplanet.com, mobile, video and in 14 languages, armchair and lifestyle books, ebooks and more. At Lonely Planet we seek to make a difference in people's life by spreading the power of travel. We firmly believe that travel has a significant positive impact on people's lives and outlooks and is a force of positive change.Visit us at lonelyplanet.com and join our community of followers on Facebook (facebook.com/lonelyplanet), Twitter (@lonelyplanet), Instagram (instagram.com/lonelyplanet) and Snapchat (@lonely.planet).