What to be on the lookout for when shopping for Car Finance
Written by

Stratton Finance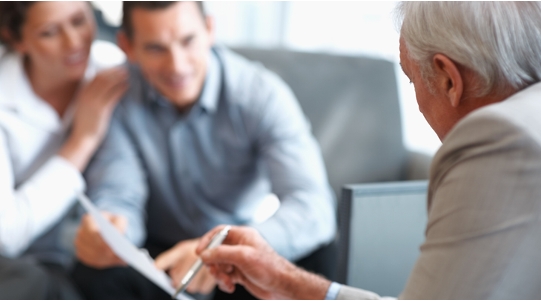 Shopping for a new car is one of the most exciting things you can do. Shopping for a way to finance that new car smell is a little less so. With interest rates, balloon payments, and any number of financial terms thrown at you, the sense of overwhelm can become... well, a little overwhelming.
Thankfully though, it's not really as hard as it seems but just to put your mind at ease, we've put together a few pointers on shopping for car finance.
Don't opt for dealer finance
While it might seem like the most convenient of options, choosing dealer finance isn't a great idea. For starters, the dealer doesn't offer the finance themselves but secures it for you through a third-party lender. And you can be sure that the dealer will add a little to the repayments, so they get their cut out of the deal each month.
With dealer finance, you also lose some of your buying power. Often this is because as the buyer you may feel obligated to buy from the dealer or compromise on what you want from the purchase. They did get you the finance, so perhaps you shouldn't ask for those free floor mats.
Secure your finance yourself before going to the dealership, and you remain in complete control throughout the buying process.
Shop around
There is no reason that you should accept the first finance package you find on the market as lenders compete on rates and different packages may offer better rewards and benefits.
Get on the phone, hit the streets, or better still talk to a finance broker but whatever you do, do not make a decision until you have several offers of finance to choose from. The simple act of lifting the phone could potentially save you hundreds of dollars over your loan term.
Ask questions
Unless you work in the car finance industry or you have experience financing your previous cars, you will certainly come across some unfamiliar words and phrases. And whenever this happens, stop the person you're talking to and ask them to explain themselves. There's nothing wrong with asking questions and finance brokers and sales consultants expect you to have a few. So when in doubt, ask.
Understand those terms
No, we're not repeating ourselves, what we mean here is that you must understand the terms and conditions of the finance package. New car buyers tend to focus too much on the monthly payments, but there's so much more to car finance than how much comes out of your bank account each month.
You need to know how many payments you will make over the course of the loan, if there are any set-up costs involved, and what it will cost should you decide to pay off the loan early. These are the small details that could come back to haunt you later down the line especially when the time comes to settle up your loan and make that balloon payment or what is known in the industry as the residual value.
Beware the balloon payment
You've taken the car for a spin, and you really like it, but it's a bit more than you were hoping to spend. No problem, you can leave yourself a bigger balloon payment and keep your monthly payments low. And over the next five years, you should be able to save up enough to pay off the larger residual value, right?
Perhaps you can, but this is an approach fraught with danger.
When choosing your financing options, it's important that you only borrow what you can afford to pay under your current financial status. Who knows what the future holds and maybe you'll be a millionaire before your loan term is up, but right now you should opt for a balloon payment that you know you can afford to pay.
Want to know more about balloon payments? Check out this guide to understanding residual value and those large end of term payments.
Keep these things in mind when shopping for car finance, and you should have a pretty smooth ride. True, it might not be a terribly fun experience, but at least you'll know that you made a decision based on your own knowledge and not due to the pushiness of an overeager car dealer.

As Australia's largest car finance broker, Stratton Finance know a thing or two about loans and finance. With over two decades of experience in the field they are one of the most trusted authorities in the industry.