Written by Ryan Herzog, Associate Professor of Economics, Gonzaga University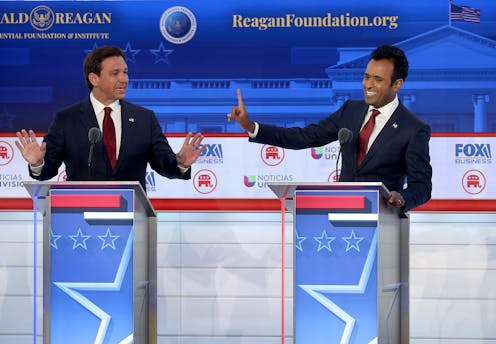 Justin Sullivan/Getty Images.
It was a night in which even "the great communicator" himself may have struggled to be heard.
At the Ronald Reagan Presidential Library in California on Sept. 27, 2023, seven Republican candidates looking to become the leading...