Keep on Trucking: 7 Different Types of Truck Drivers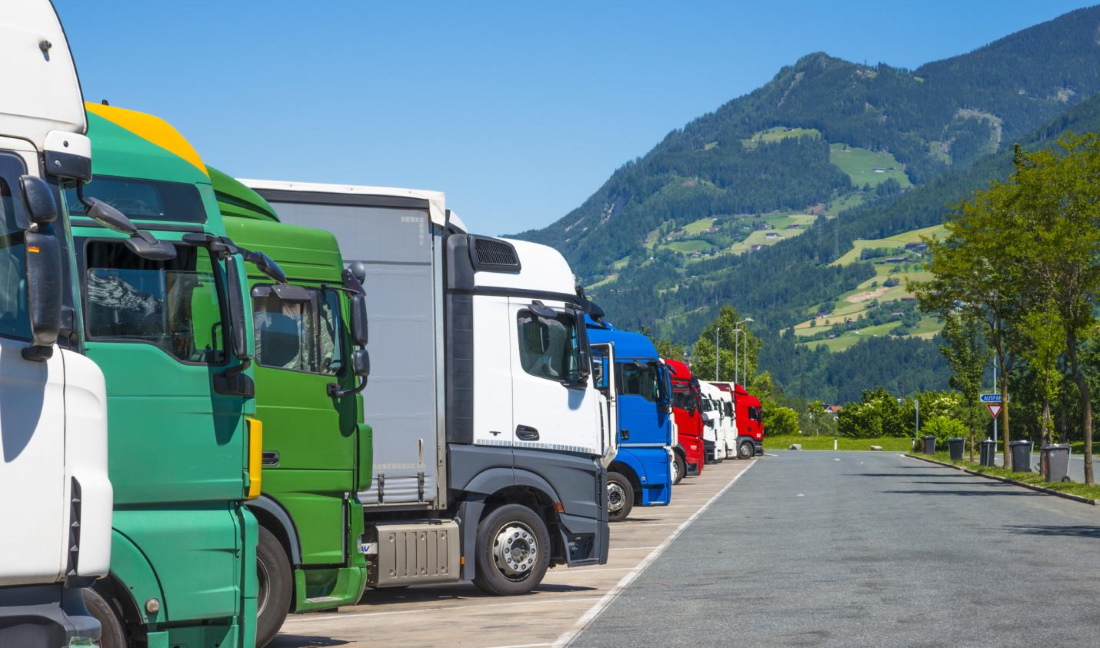 Are you thinking of becoming a truck driver, but aren't sure which type to become? Did you know that 8.9 million people in the U.S. have a job in the trucking industry?
In this article, explore the various types of truck drivers you can become. Read on to explore a complete breakdown to find your dream role to keep on truckin'.
Why Should You Become a Truck Driver?
If you're looking for steady pay, the average truck driver 
makes about $45,260 per year
. You can also look into sign-on bonuses that some companies offer their truck drivers.
Not as Much Debt
You don't have to worry about student loans since you don't need a degree. Many companies will provide training. You can even start your own business and look into tractor trailer insurance.
Travel
It's a great way to travel on the company's dime. You can see the country right behind the wheel of your truck. If you're looking for a steady career, where you're not behind a desk, this is the perfect fit for you.
Secure Job
Truck drivers experience job security since there are job openings in numerous locations. Many companies see high turnover rates, so if you stay, you might find yourself in a secure role.
Benefits
If you work for a company, you'll normally see a nice benefits package. Depending on the company, you might see a 401 (k) with company match, paid vacation and holidays, annual raises, and health insurance. Some companies will give you a percentage of what they make from the customer.
Responsible
Truck drivers are an important part of the United States since you'll be transporting different goods that are necessary. This can include food, pharmaceuticals, and other goods.

Freedom
You won't be sitting at a desk with your boss over you. Truck driving allows you the freedom to listen to whatever station you'd like, and take breaks when necessary. It also offers you variety in your day since you'll get to see different places depending on your role.
1. Tanker Driver
If you're looking for a trucking job that pays well, and you don't mind more responsibility, a tanker driver might be right for you. This is where you'll be transporting liquids such as cleaning products, fuel, paints, or pesticides. They might be considered hazardous products.
If you decide to be truck driving for a company that carries hazardous materials, keep in mind that this is a more dangerous job. This is a job that isn't for a new driver, but for someone with more experience.
You'll need to receive more training than just a CDL. The rewards can include higher benefits and pay.
2. Flatbed Truckers
If you're looking at different types of truck drivers, flatbed truckers require more experience. This is due to the freight and cargo needing to be secured on tractor-trailer beds.
You'll need to be knowledgable on the items you're carrying as well. If you decide to become a flatbed trucker, you might transport different cargo that won't fit on other trucks, military vehicles, and oversized freight.
3. Refrigeration Hauler
If you carry refrigerated freight, it takes extra knowledge and expertise. The items being carried will require to stay at a certain temperature. You'll be required to get the items to their location within a certain amount of time.

4. Auto Transporter
If you're interested in moving SUVS, cars, or trucks, you can be what's known as an auto transporter. This type of truck driving will require knowledge and specific skills.
You might be bringing brand new cars from their factory to the dealership, or bringing cars to scrap yards. This type of truck driving will require a different type of turning dynamics than the other trucking positions. The trailers they use to move vehicles around have longer trailers than other trucks.

5. Dry Van Truckers
If you're just starting out, you might begin as a dry van trucker. You'll be in charge of large single trailer vehicles with dry goods. Dry van truckers normally don't unload their own vehicles.
6. LTL Hauler
Another type of driver you can be is what's known as a less than truckload (LTL) hauler. This is where you'll drive local and smaller vehicles.
You'll normally be required to load and unload your vehicle. You make less per load, but often there are many loads in one day.
7. Hotshot Haulers
A hotshot hauler drives a class 5 or 3 truck with a small trailer attached. In this role, you'll need to deliver the goods fast.
You'll find that you can deliver multiple loads in one day depending on where you're transporting them from. This can be a regional or local position.
8) Taxi Truck driver
Taxi truck drivers drive trucks for companies that wish to outsource their truck network to another company. It's a very common role in Australia, and an
Australian taxi truck
driver will work for the trucking company but will work consignments for another company delivering their goods. It's a great way of working with a number of different types of goods, and working on contract, so you would be free to work for a number of different clients.
Local or Regional Truck Driver?
Becoming a truck driver doesn't always mean weeks or days away from your family. Some truck drivers can stay local.
If you choose a local route, you'll either be close by or in your city. Regional truck drivers normally stay within a certain state, and OTR drivers can wind up anywhere in the U.S.
Owner-Operator
You can lease or own your own equipment, and then hire services to different freight companies. If you decide to go this route, you're your own business, you'll need to look into the different requirements for operating a trucking business.
Exploring the Different Types of Truck Drivers
Now that you've explored the different types of truck drivers, you should have a better idea of what's the right position for you. From regional to local, there are various roles to choose from.
Would you like to read more business news and information on starting a business? Check out our other articles today for everything from business development to boosting sales.