Judging Pay Properly: Top Software for Construction Estimates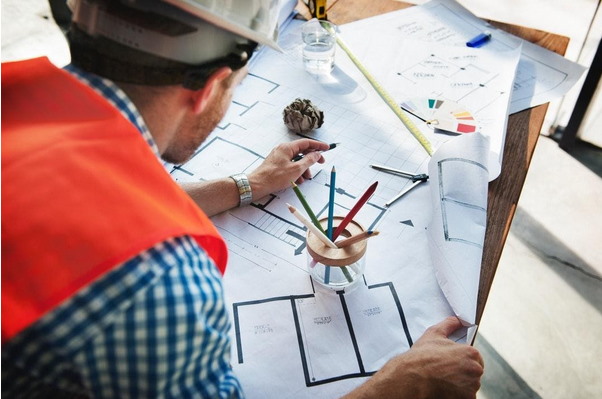 Did you know that there are 1.55 new housing units planned each year in the United States? That is a ton of building projects that require construction estimates.
One of the most difficult aspects of construction estimates is knowing what you'll need to pay for your labor and employees. While small construction projects might be able to get away with guessing, bigger projects need accurate construction estimating.
As technology has grown, it has allowed contractors and construction companies an alternative to the construction estimate template through estimating software.
Continue reading to learn more about how to choose the top software for construction estimates for your business.
How to Choose the Best Software for Construction Estimates
A big thing to be aware of when choosing software for construction estimates is to know what core functions you'll need. The goal of using this software is to save your business time, money, and valuable resources.
While it might be tempting to choose the software platform that provides the most features, you should instead focus on software that meets the exact things that you need to get from it for your construction projects. 
This is the best way to guarantee that you don't waste money on software that won't actually address your construction estimating needs for future projects. Finding a software platform with these features that you need is what is most important.
It is also a great idea to consult with an expert in estimating software. This is a foolproof way to ensure that you don't end up with a software program that you can't use or that isn't compatible with your business.
Getting help from an estimating software expert will help your business make the best decision for its future by investing in a tool that will improve efficiency. You should also include the employees that will be using this software in the decision-making process.
These employees are the people who will be using it the most and reaping the greatest benefit from it. In addition to them, the estimating team, as well as the management team, should be involved in the process.
Top Software for Construction Estimates
There are many different options available on the market today when it comes to picking software for construction estimates. Picking the right software will save your company time that would otherwise be spent researching prices and finding suppliers. 
This software will allow you to automate certain tasks and eliminate costly mistakes that happen as a result of human error. Here is a closer look at the top software programs for construction estimates.
Stack
Stack is a valuable software system for anything that you need to do when it comes to construction projects. It is great for takeoffs as well as for construction estimates. 
It doesn't matter what industry you're in, it has functions and tools that will prove very useful to you and your business. It doesn't matter if you're a contractor, a subcontractor, or a supplier. The program has functions for everyone.
Stack is also a great way to stay organized, especially if you have a team of employees that are all working on the same project. Stack allows team members to mark up documents and leave notes for others to see. 
It also allows your workers to invite each other to collaborate to make sure that everyone is working on the same part of the project and on the same page with each other. 
Best of all, Stack is cloud-based. This means that your team can work and edit from anywhere in the world as long as they have internet. For example, when your team is ready to send a proposal to a client your team can easily make adjustments on the go with the built-in proposal building feature.
Some other great features of Stack are:
Document and quote request organization tools

Importing plans and blueprints from all sources

Allows direct communication with the customer

Savable takeoff templates

Advanced search functions

Access from anywhere with an internet connection

Drag and drop function
Stack offers great customer support through the phone, email, or online chat so they'll be there to help if anything should ever go wrong. Even better, they provide free one-on-one training sessions.
There are two service plans for Stack. One costs $1,999 per year and allows for one user and two viewers. The other is called the Grow plan and it costs $4,999 per year. That plan allows three users and up to six viewers.
Clear Estimates
Clear Estimates is the best construction estimating software for residential home builders and remodelers. One of the biggest reasons for its popularity is how easy it is to use. This ease of use enables your employees to spend more time on-site doing their job rather than learning how to use the software.
Another benefit of Clear Estimates is that it offers more than 60 different reusable templates for different rooms like bathrooms and kitchens. This is a great help because it auto-populates the tasks and the materials that you'll need in order to complete the job.
It works by selecting the template for the room or project that you're doing and entering the square footage of the room. From there, it automatically populates the amount of material required for the job. 
Clear Estimates make it a breeze to turn construction estimates into job proposals in the blink of an eye. It is a great deal with a price starting at only $59 per month.
ProEst
ProEst is a company that offers construction estimating software for free. It is a cloud-based software program that allows users to automate the task of estimating and produce accurate construction estimates in less time.
By signing up with ProEst you get unlimited users and 24/7 access anywhere you go to all of ProEst's features. It offers you a better way of managing costs and allocates resources.
It also goes a long way towards helping you find areas where your business can improve while reducing costs. Once you've successfully signed up you'll have access to hundreds of thousands of templates spanning all of the different industries that fall under construction.
Start Using Construction Estimating Software Today
There are many great options available to you when it comes to construction estimates, so ditch the construction estimate templates and move on to all of the benefits that software has to offer.
Whether you're a smaller business that focuses on renovating parts of residential homes or a large contracting firm, there is the perfect software for your needs. 
For more insightful articles on business development and similar topics be sure to explore more of our blog posts!