What Kinds of Waste Can You Put In a Skip Bin?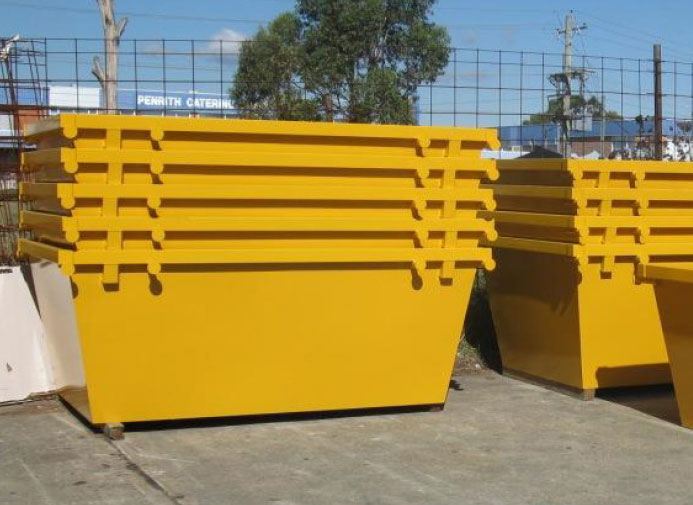 Sometimes, we may have to dispose of a high volume of waste that could not be necessarily handled by your local rubbish collection services. If we're doing a large remodelling or gardening project, for instance, we may produce more waste than the regular rubbish collectors may be able to easily take out. It is not a secret that the quantities to remove are massive when it comes to construction debris. This is why you would not want to miss out on where to find a roll-off dumpster rental that provides specific solutions for commercial waste management. It's recommended that you hire a skip bin company to help facilitate proper waste disposal.
A wide variety of waste can be disposed of in rented skip bins. Some of these include the following:
Old office and home furniture
Calling a skip bin hire company can be cheaper and simpler than loading that unwanted furniture on a hired utility vehicle and taking it all to the dump. The service will also be able to ensure that your old furniture, which contains a lot of valuable recyclable material, is sent to the right processing centre. With this in mind, if you are considering whether to hire a skip bin then searching for local waste removal specialists in your area can help you to gather together some quotes. Not sure where to begin? When it comes down to finding skip bins for hire Sydney based companies such as 7 Skips are well worth checking out.

Electrical appliances
If you're unable to sell or give away unwanted appliances, don't just leave them out on the sidewalk for regular garbage collection. Calling a skip bin hire company will help ensure that your old appliances no longer create an unwanted impact on your living space or the environment.
Lawn and garden waste and trimmings
Leaving plant waste or debris left over from tree removal to decompose in a special compost heap isn't always practical for everyone. This may leave you with an unsightly, smelly pile of decaying plant matter on your property. Thankfully, skip rental companies will typically allow these types of waste to be disposed of in their bins.
General non-hazardous waste
Old magazines, toys, clothes, uncompleted home projects, and other items that don't pose an immediate hazard to skip bin crews can be put into skip bins with no issue.
Construction materials
Proper waste disposal is one of the most challenging issues for home and commercial renovations due to the diversity of material types and hazards that crews may have to deal with. Generally speaking, any non-hazardous construction material, including fibreboard, wood, sheet metal, aluminium, can be taken away by skip bin crews. Just be sure to inform the bin rental company of the type of waste you need to be disposed of so that they could provide the right size and type of skip bins.


What kinds of waste couldn't you put in a skip bin?


There are some items that you can't put in a skip bin. Mattresses are one of the most common items unknowingly put into skip bins, if you have an unwanted mattress don't put it in your skip bin, instead look into a specialist Sydney mattress removal company. Generally speaking, some other waste products that you won't be allowed to dispose of in a skip bin include the following:
Food waste

Paint

Lead-acid or lithium batteries

Explosive or flammable chemicals

Asbestos

Hazardous chemicals
If you've never had to call a skip bin hire service, you probably didn't know that there are a few categories of waste that are explicitly prohibited from being disposed of in the bins rented out to you. After all, if you were to rent a dumpster in Cedar Rapids Iowa, or elsewhere, you might think that a skip bin is just a skip bin.
However, this simply isn't the case. Not only can you not just throw out whatever type of waste that you want, but you will generally also need to segregate the different types of allowed waste into the correct containers.

There are several reasons for this. The first one involves health and safety. Many types of waste, such as dangerous chemicals, can pose a hazard to those transporting the waste away from your property as well as to those who have to process it. Another reason has to do with the facilities skip bin hire services can send your waste to. Depending on your location, not all facilities will be equipped to handle all the types of wastes you might need to dispose of. Lastly, the skip bin rental company may also lack the size or type of bins needed to handle your waste.

To find the skip bin hire services closest to you, be sure to get in touch with Local Skip Bin Hire. They have the widest network of skip bin rental services in Australia, making it simple to get rid of most types of waste wherever you are in the country. Simply fill out their form for a free quote.