Create a mobile app with TRIARE
Written by

Anna Melnikova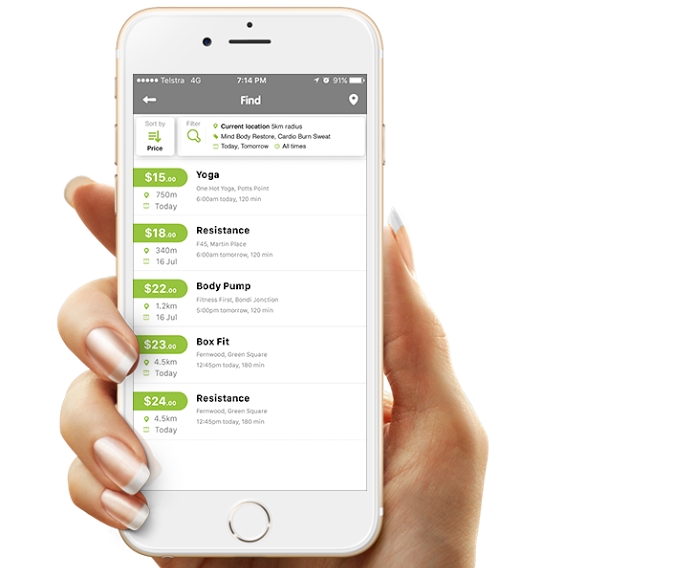 The creation of a mobile application can be justified in any area if it helps the user solve his problems and provides additional features that are not available on the site. At the same time, there are types of businesses in which the creation of a mobile application is the most popular solution. These are food delivery, online trade, tickets booking, hotel business, taxis, fitness centers. In these areas, applications often simplify the process of buying a product or service, provide quick access to the loyalty program and customer account, and inform the user about special offers. TRIARE mobile apps built using the latest techniques can be the best option for your company.


Which mobile app do you need?
The decision on how best to develop a mobile application is made with keeping several key factors in mind.


Functionality of the application. It happens that the functions that need to be implemented cannot be implemented on the mobile version of the site, or implementation is too expensive. A mobile app developed by TRIARE specialists can be a solution to the problem.
Preferences of the target audience. If the majority of active site visitors use mobile devices, you might consider developing an appropriate application.
The purpose of creating the application. Mobile applications effectively solve tasks such as encouraging repeat purchases, increasing the loyalty of the existing audience, etc.


If the business objectives are not related to the factors described above, or the conclusion is ambiguous, it is worth consulting with the mobile application developer to make the most effective decision. TRIARE will provide you with qualified consulting assistance. We will not only evaluate the effectiveness of the implementation of various mobile applications in your business, but also determine the ideal balance of functionality and price for you.
The cost of developing an application depends on several factors:


* the number of supported platforms, operating systems and their versions;
* required integrations with third-party services;
* the number of unique screens.


Also, the cost is influenced by the type of development: the application can be executed on a template solution or developed individually.
Depending on the listed conditions, the range of prices for the development of mobile applications is quite large. In order to accurately estimate the cost of the service, we will help you formulate the requirements for the application and discuss them, taking into account the goals of your business.


Benefits of mobile apps from TRIARE
Our services have the following advantages:


* we predict in advance the success and competitiveness of the products being developed;
* applications are developed directly for mobile devices;
* the ability to create individual applications focused on a specific client;
* we have special offers for startups.


For details on how we work with clients, please follow the next link https://triare.net/service-mobile-apps/.