How To Make A Success Of Your Job Hunt
Being out of work is always a stressful time, particularly if you've been sending out applications for some time and haven't had much positive feedback. Besides the obvious financial repercussions, unemployment can have a real impact on your mental health and overall sense of wellbeing. Rest assured, there are steps you can take to improve your chances of succeeding at that next job interview. Use these tips to improve your odds.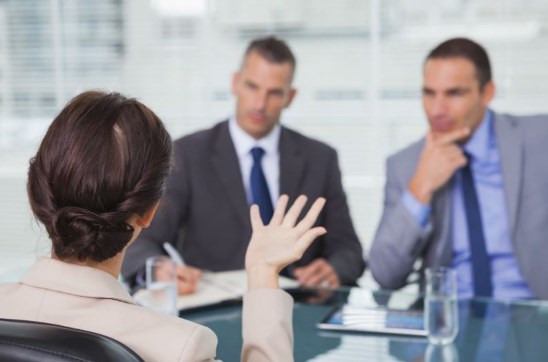 Boost your resume. Because your resume is the first thing any potential employer will see when considering you for a position, this is perhaps the most important thing to get right when you're attempting to find work. You may feel that your resume is getting your achievements and qualifications across well, but in reality it may be missing some important details or failing to convince your possible employers that you're a good prospect. Colleges like H&H Training & Recruitment offer workshops that help you improve your resume so that it's perfectly polished for that next application, so this may be a good opportunity to get expert advice on how to market yourself well.
Know the job well. Whenever you apply for a new job you should do plenty of research so that you can walk into the interview confident that you understand exactly what the role entails and what type of person they're looking for. Find out as much as you can about the company and about the job description, and consider what questions you might like to ask the interviewer at the end of your interview. Just demonstrating that you know the company well and understand their culture could be what you need to land the job.
Don't rush it. Some people find themselves panicking while unemployed and submitting as many rushed applications as they can in an attempt to improve their odds of scoring an acceptance. It's best to take your time over each application, always including a carefully written cover letter or a unique letter of interest, so that the employer really sees that you've put effort into the application. A rushed job never looks professional, and you may accidentally make clumsy errors or leave spelling mistakes in your resume.
Get networking. Networking isn't purely for people who are already working in a specific industry. Know the field you want to get into and then find ways to network with people within that area. You can join groups online, set up social media pages where you interact with influencers in the industry, or attend local networking events where you can meet people who may be able to support you in your quest for new work. This is also a good time to connect with friends and family who may have a contact that could help you out.
Don't aim too high. Many people make the mistake of only applying for that 'perfect' job and refusing to go for anything that's below their perceived standard for themselves. Sometimes, it's more important to get your foot in the door and then work your way up to the position you really want. Be prepared to take a job that isn't your dream role, but enter into it with the ambition to rise up quickly and make your employer aware of your business skills.