Australia is Leading the Way for the Future of M&A
Written by

Tomek Jankowski, director, Pacesetter Research, ALM Global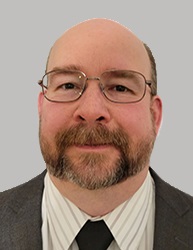 Australia is setting itself apart in the global legal and professional services landscape, and Sydney firm Allens is at the head of the pack – innovating at a pace that is leaving its counterparts in the US and elsewhere in the dust.
While the US is coveted fertile ground for law firms based on the sheer volume of litigation and legal activity in the country, there are constraints on the practice of law in the US that restrict competition in US legal markets to more traditional law firms. In very stark contrast, through a series of laws beginning in 1996 Australia has liberalized ownership and practice of law in the country, leading to a much more robust competitive environment than the US. This pivot has proven lucrative for Australian firms, leading to new relationships and an influx of new capital.
Allens has excelled in this environment. Backed by its strategic alliance with UK-based Linklaters, they've found success by focusing on client outcomes in complex M&A transactions, helping clients – especially more resource-starved middle-sized clients – lower costs, improve accuracy, accelerate processes, improve communication and more in deals. In short, Allens has been making M&A a more accessible option for these clients. We took a deep dive into Allen's approach in our latest ALM Intelligence Pacesetter Research report on M&A activity here at ALM, a global leader in information service and data, and offer the following insights on their success.
An Evolving Landscape
While some have fretted about the slowdown in M&A activity since 2021, ALM Intelligence Pacesetter Research has found that clients think of value – value creation and preservation – in 2022 in very different terms than they did even just a couple years ago, requiring more active management of business models. M&A has become an important part of their strategic toolkit, helping clients identify value in their organization and derive the full benefit from it. This, in turn, is forcing client organizations to look at longer-term performance management of acquired assets, ensuring the full value laid out in the deal thesis is achieved not just on day one, but over the asset's full life cycle.
For professional services providers like law firms, this means client demand in M&A services is increasingly moving from the traditional "provider-as-hired vendor model" to a "provider-as-partner model." Clients need help continuously reassessing an asset's performance across all metrics including regulatory compliance, contract management, risk, etc. Innovators have been challenging traditional law firm engagement models such as through the adept deployment of advanced technology tools, bringing non-legal professionals (e.g., risk specialists, economists, behavior specialists, game theory experts, etc.) and where appropriate, utilizing alternative fee arrangements (AFAs).
Geopolitical instability, a rising appetite for new antitrust regulation, and runaway inflation (driving up interest rates) are making it far more difficult to both define value credibly for stakeholders, and close deals in 2022. Clients recognize that this volatility is not going away, nor is the need to grow their business. This is why M&A pipelines at professional services providers remain full and are projected to continue to be so well into 2023, if not beyond.
Allens Leading the Way
Allens stood out to us as a Pacesetter (meaning, a leader among innovators) in M&A services for its use of technology in deals and its ability to make an impact on the success of its clients. One thing that sets them apart is a partnership with The University of New South Wales Hub for Technology, Law and Innovation designed to help lawyers not only learn the law and the implications of the law, but to learn computer programming and more. They are working to build a generation of lawyers who are tech natives.
Allens is also employing several client tools, supported by data to inform and support clients in deal management and strategy related to transaction support, regulation and compliance, corporate and private equity and antitrust compliance, among other things. They use both in-house and third-party technology to manage costs and provide data-backed insights for clients. Tools include:
The Allens' REDDA app, which "enables real-time access to flagged issues, faster turnaround time and great efficiencies" in commercial lease reviews.

The Allens' Accelerate program, which is a resource for businesses to manage contract creation and management and risk management aspects of legal growth and innovation strategies.

The Allens' Foreign Investment Regulatory Framework, which helps foreign investors grow their businesses in Australia in line with regulatory changes in the country.
With innovations like these, Allens is reaching clients who are struggling to make the case for important structural changes to their business model, making M&A accessible and affordable in the lead up to deals, during the transaction, and beyond. In doing so, Allens presents itself as a thoughtful, innovative, effective and affordable partner in M&A services.
Allens is Australia's oldest law firm, but that does not preclude it from being a leader in innovation in M&A services.
Tomek Jankowski is director of ALM Intelligence Pacesetter Research at ALM Global and author of the ALM Intelligence Pacesetter Research: M&A Services 2022. ALM Intelligence Pacesetter Research provides independent, objective research to providers and buyers of professional services, coupled with practical insights that inform the decision-making process for strategic planning and procurement professionals.