5 Ways Small Businesses Can Benefit from FinTech
Written by

NewsServices.com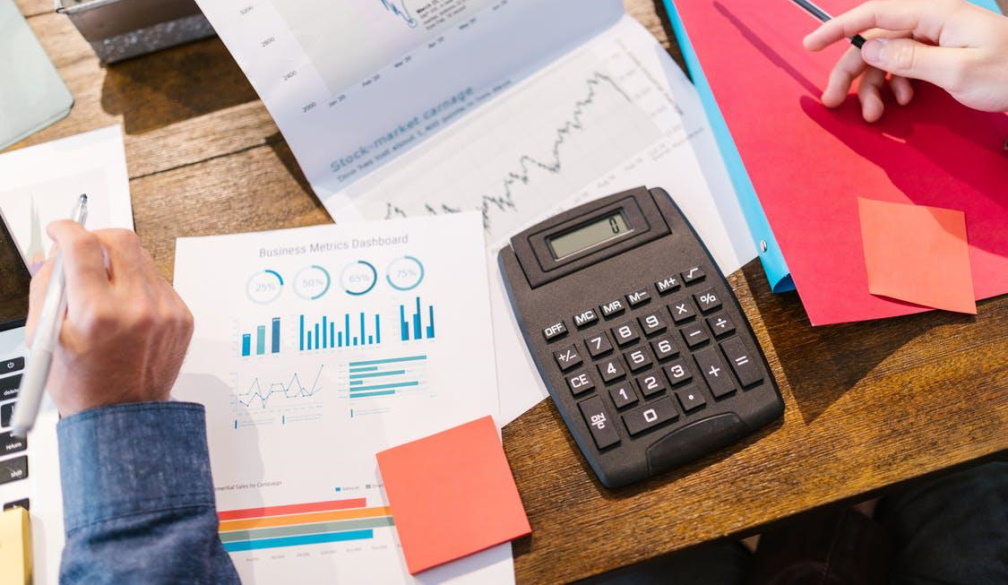 Today, financial technology – FinTech has become a buzzword. Almost every company has started exploring finance-related tech to streamline their cashflows and improve money management.
So, are you familiar with FinTech? Initially, FinTech was all about automating workflows for banking corporations and financial institutes, allowing them to handle large volumes of data. But as technologies evolve, FinTech is much more than straightforward automation. It is changing how businesses interact with their stakeholders – employees, customers, and investors. It aims to bring investment capital into commercial space, opening doors for new business opportunities.
At the same time, FinTech is transforming the conventional payment process. Instead of swiping credit and debit cards, it has introduced a tap and pay option. Sooner or later, we'll witness fully integrated technologies, combining different business arenas into one centralized unit.
Multi-dollar corporations have already integrated FinTech into their operations. Hence, now it is time for small businesses to up their game. If you are uncertain about this, have a look below. Here are five ways how small businesses can benefit from FinTech.

Streamlines Financial Operations
Truthfully, financial tracking and reporting have always been a massive concern for business owners. Some can't seem to get the numbers right, whereas others lack analytical skills. FinTech can come in handy in such situations. Tech solutions such as QuickBooks, Sage, and Xero help companies in their routine operations. Besides preparing financial statements, it can help managers maintain accurate ledger accounts with minimal effort.
If you are unsure which software solutions will be the best fit for your business model, seek help from experts in your region. For instance, if you're in Australia, look for financial services in Brisbane to benefit from exceptional financial advisors and find the best FinTech solutions. Alongside software applications, you can even outsource some of the financial operations to reduce workload from your team.

Digital Lending & Funding
Even though small businesses play a crucial role in economic development, financial institutions aren't comfortable lending money to them. After all, the failure rate of most startups is high, increasing the likelihood of default and bankruptcy. In case a business manages to qualify for the loan, the interest rates offered by the bank are high, making it difficult to replay.
In addition, bank loans have an extensive application process that requires a comprehensive list of documents. Unfortunately, small businesses don't have such information available hands-on.
Luckily, FinTech is helping bridge the gap between small businesses and financial institutes. Innovations in technology allow new entrepreneurs to acquire funds digitally from venture capitalists. Just grab a smartphone and get an internet connection to apply for the loan. In short, FinTech has made the loan process instant, paperless, and convenient. Hence, businesses can acquire money to meet their working capital requirements and maintain cashflows during tough times.

Offers Invoice & Expense Tracking
Are you on top of all finance-related matters? With a lot of money going in and out of business, it is easy to lose track of things. However, keeping track of invoices and expenses is essential to running operations. Well, FinTech has made all of this possible in a few clicks. Today's tech-savvy applications such as FreshBooks and Sage are straightforward accounting tools. They allow managers to record transactions in the system while organizing their finances.
Moreover, these applications have tracking mechanisms. Accountants can connect these apps with business bank accounts for automated recordkeeping. The accounting software will record a deduction from your bank account as an outflow whenever there is a deduction. These accurate records will come in super handy during tax filing, helping you qualify for deductibles. Besides this, these tools provide virtual storage space for all the documents, saving you from paperwork hassle.

Smooth Payment Processing
Do you have a digital storefront? If not, create one now. Every small business has an option to set up online shops on their social media platforms. These stores are open 24/7, providing customers the comfort of shopping from home. However, you need a smooth payment processing system to start selling online, and here FinTech can come in handy. It allows business owners to accept payments through debit and credit cards online.
In addition, it allows businesses to integrate the option of mobile wallet payment to customers. Likewise, you can add other different payment modes such as Venmo, PayPal, and Square so that customers can pay online effortlessly. Besides this, you can even accept payments through cryptocurrency to stand out from competitors. Everyone who owns bitcoins and other widely accepted digital currencies will find it super convenient to shop online.

Consumer Insights & Engagement
As customers' preferences and tastes change in a blink of an eye, marketers are having a hard time. Financial technology can provide businesses with rich insights into their customers' needs and wants. It collects data from different forums, unfolding details about consumer patterns or interests. In turn, marketers can improve their marketing for leads and target customers interested in their business offerings. For instance, if a buyer searches for products similar to your offerings, FinTech-enabled AI mechanisms will start displaying your ads.
Furthermore, FinTech gives access to free customer engagement features that include private messaging, customer directory, etc. It allows entrepreneurs to view email collection and insights that they can utilize for future marketing campaigns. After all, exclusive insights enable brands to strategize their marketing tactics, ensuring they yield the best possible return.

Final Thoughts
Believe it or not, financial technology will continue to evolve in new directions. It will likely disrupt small businesses with low-cost services and accessible funding options. Similarly, many FinTech tools will make way for automation, allowing employees to focus on more meaningful tasks. All in all, FinTech is here to make business processes more efficient, reduce expenditures, and improve customer experience. Therefore, watch out for how you can benefit from FinTech and make your business flourish.