Exciting Things About Sydney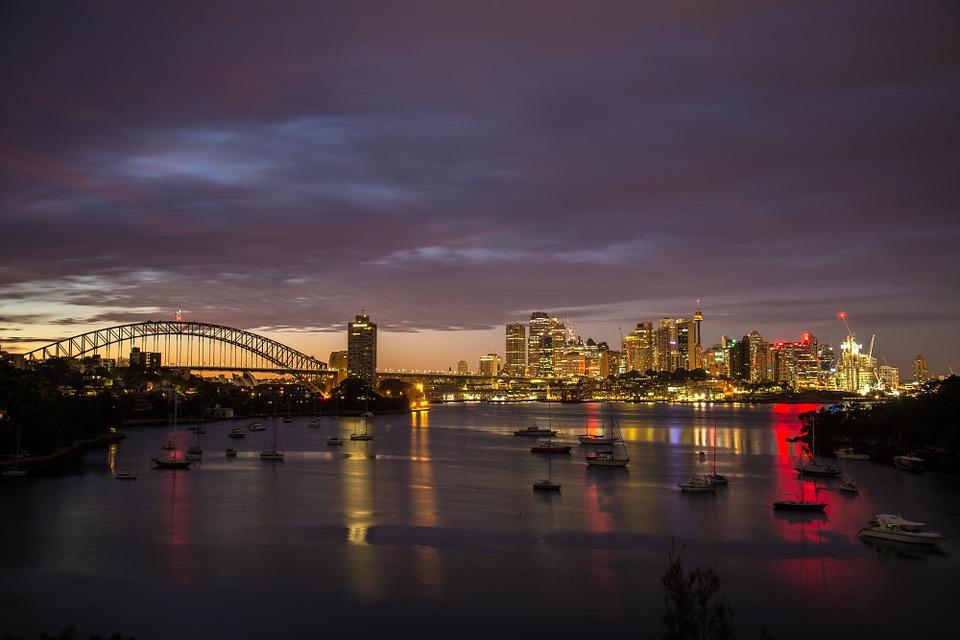 Sydney is one of Australia's largest cities that boasts a population of over 4 million people. It is a city that is famous for its picturesque views, multicultural people, superb weather, beautiful beaches and adventurous nightlife.
Here are some of the most exciting things about this beautiful city:

Sydney Opera House
Whenever you think about Sydney, you think about the Sydney opera house. One of the most iconic buildings that are located on Sydney harbour. Famous for its unique structure, heritage, and supreme location. A must visit if you're headed to Sydney. In addition, when we talk about the exciting aspects of this city, do keep in mind that another aspect that one must experience. The usual route in this case scenario is to opt for a venue hire in Sydney that would get you a great experience.

Sydney Harbor Bridge
A very popular destination for many tourists to enjoy an amazing view. It's a really good place to sit, relax and evade from your day to day lifestyle. Filled with plenty of restaurants and several bars. Simply a great place to chill and have a cocktail with your loved ones. The only drawback here would be, to watch out for the birds!

Taronga Zoo Syndey
The largest zoo in Australia and home to over 4000 animals of 350 different species. An easy stroll that includes an informative experience where one can learn about Australia's wildlife. This would be the perfect place to bring your family. The cable car ride to the top is a phenomenal experience and a must-visit!

Bondi Beach
Australia is famous for its beaches, and Bondi beach happens to be one of the most famous beach here. The surrounding area has some great dining options that make it a peaceful experience for sunbathing.

Strolling through Darling Harbor
Located in the city centre of Sydney, and a good place to walk around and enjoy the views, especially at night. Again, with a variety of dining options and a beautiful view. Apart from this, they have a riding boat service that includes pedal boats for a family. Overall, an enjoyable experience to explore the harbour.

The Royal Botanic Gardens
A trip here would ensure that you learn about the botanical history, along with that you can enjoy the natural beauty around this area. The Royal Botanic Gardens are one of the most visited tourist destinations in Sydney and a great place to visit with the family.

Luna Park
An amusement park with a unique entrance. If you're an adrenaline junkie or if you're into theme park rides, this is the perfect place for you. Surprisingly, the park has a fine class dining experience on a Ferris wheel as well that makes you cherish the time with your loved one (Only on Sundays).

Visit the Local Museums
The Australian National Maritime Museum, located in Darling Harbor, offers a learning experience on the city's history with some well-known collections from all around the globe. A great place to visit to learn about the country's history.

The Powerhouse Museum, on the other hand, is a science museum and spans history, science, technology, design, industry, decorative arts, music, transportation, and space exploration. A unique place to visit, especially for teenagers or tech junkies.

Sydney's Famous Nightlife
Sydney is known for being a top-notch destination because of its party-based nightlife. Specifically, areas like Oxford Street, Chinese Laundry, and King's Cross. All these areas cater for a night to remember with the best bars, and clubs across the country meant for one's personal satisfaction.

Sydney Cricket Ground
A sports stadium with a capacity to hold 48,000 people that are utilized for different sports; Such as cricket, football, and rugby. If you're a sports fan, the stadium will give you goosebumps, and an immaculate experience. A worthy visit, indeed!

Paddy's Market Haymart
Paddy happens to be one of Australia's biggest and oldest markets. A great place to shop if you're looking to buy cheap souvenirs along with a great atmosphere and delicious food.

Garigal National Park
A protected national park based in the Northern Shore of Sydney. A strong serenity in the heart of Sydney, making it the perfect place for a picnic, cycling, kayaking, and peaceful hiking experience. A perfect outing for the family

Wedding Cake Rock
A sandstone rock formation located in the Royal National Park. Beautiful scenery and the perfect place for landscape photography. Not only is the view remarkable, but the atmosphere too happens to be one to experience. The only drawback here, are the mosquitoes that will annoy or irritate you along the way. Nonetheless, a place worthy of a visit, especially in the Spring/Winter season.

Ghost Tours
Many tourists miss out on this unique experience which involves exploring one of the most haunted sites giving you a chilly experience of exploring different things. A great way to learn about the creepy bits of Sydney's rich history.

Sydney Tower
It has a modern skyline that will take you to the highest point in Sydney, giving you a 360-degree panoramic view. A great experience where one can enjoy both the day time and night time views. But particularly known, for sight to be witnessed when the sunsets.

Hayden Orpheum Picture Palace
A blast from the past that would give you an essence of nostalgia, where this picture theatre house would give you a unique experience, with a memory worth to remember and cherish.

Sealife Sydney Aquarium
It is a public aquarium that highlights a huge assortment of Australian amphibian life. A considerable place to gather knowledge and learn about the aquatic life in this country. A worthy visit for anyone willing to learn…

Hyde Park
One of Australia's oldest parks where one can explore nature and expect a peaceful and relaxing journey. A favourable destination, which looks beautiful all year. Perfect for cycling, walking and setting up a picnic with the family.

Town of Manly
A picturesque view of the blue waters, ideally popular for its beach activities like beach volleyball, running, kayaking, scuba-diving and surfing. A well-known tourist destination that exceeds the number of tourists every year. A journey to Manly would also include a beautiful museum, a sea life sanctuary, and a shark-diving experience too. An all in one experience that one must experience!

Conclusion
As discussed above, the idea of travelling to a city like Sydney can make for a life-changing experience, where one can take advantage of learning about the history, the culture, explore the nature and have an enthralling experience in the process. Hence giving you the solace and joy you need; An experience to be starstruck about! A one in a lifetime experience that would astonish and exceed expectations of a truly remarkable experience. Highly recommended!