Must-Buy Watches For Quartz Lovers In 2021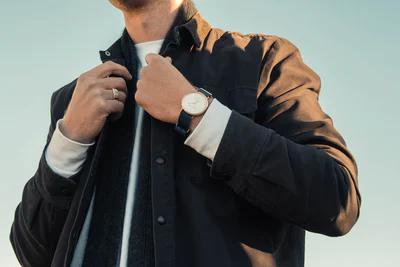 An integral part of a watch is its movement because it's the mechanism that powers it. There are two movement types: mechanical and quartz. Mechanical movement types are typically the more complex designs, thus making them more expensive than quartz timepieces.
However, just because mechanical watches are more expensive doesn't mean that quartz watches don't have value. Quartz is more accurate in telling the time, requires lower maintenance, and is more affordable. There are also a variety of these timepieces with helpful features for different lifestyles.
For the practical consumer and watch enthusiast, quartz watches are the best choice. The current market is brimming with quartz types that you can choose from, making purchasing one an exciting prospect. Here are the quartz watches that you must get your hands on in 2021.


Tag Heuer Formula One
This watch represents Tag's involvement with racing. Aside from matching your clothes when you go out, you can also wear the Formula One for a swim since it can resist water 200 meters deep. Tag also takes pride in it being the most accurate battery-powered quartz movement in Switzerland, the world's premier watch market.
Besides having a water resistance feature, its strap also has a dual safety system with a diving extension to prevent accidentally losing it underwater. Tag also claims that it only loses or gains an inaccuracy of a few seconds each month. It also has a series of other configurations and designs that showcases Tag's affiliation with motorsports.


Seiko Prospex
Seiko has mastered the formula of making dive watches since they've started over 40 years ago. They've made so many beautiful watches for divers, and it's prominent in the Prospex Series. Most of their dive watches operate using a quartz movement, and the latest catalog of the Prospex collection is undoubtedly their best one in recent years.
The SNJ027 of the Prospex PADI special edition watch is a must-have for a diving enthusiast. Like their sports watch Seiko Astron GPS solar in the Asian market, the SNJ027 is solar-powered and has a power reserve of six months when fully charged. If you're a fan of more oversized watches, it measures 47.8mm with a uni-directional timing bezel and can go 200 meters deep underwater.


Bulova Lunar Pilot Chronograph
The Lunar Pilot Chronograph is a special edition watch made by Bulova, who provided the astronauts of Apollo 15 with the watch of the same name. Its latest edition is designed to look like its predecessor but is more accurate because of the quartz movement.
It's also on the bigger side of wristwatch sizes at 45mm and is powered by 262kHz high-performance quartz. It also includes a tachymeter scale used to measure distance based on speed, a stainless steel case, and 50m water resistance. It's also a steal because you can have that much power and accuracy for only under $1000.


Omega Speedmaster Skywalker X-33
If you prefer a combination of analog and digital, then you should purchase the Speedmaster Skywalker X-33. It's got accuracy, toughness, and multiple watch functionality well-integrated into a single device. It was designed for space explorers and had its quartz movement tested by the European Space Agency.
You can use it as a stopwatch and a world clock because it has three different time zones, which means it also has three alarms. Aside from that, it also has a perpetual calendar and a battery life that supposedly lasts for two years. It has a 45mm case, but it won't feel as heavy as it should be because it's made of lightweight titanium.


Concluding thoughts
These timepieces solidify quartz as a reliable and stylish movement type. You don't necessarily need luxurious watches to elevate yourself or your watch game. Quartz chronographs can do the same thing for you, maybe even better.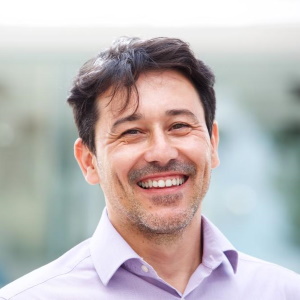 Author's Bio:
Luther Abrams is quite a jack-of-all-trades type of guy. He loves exploring new things and cultivating his knowledge now and then. Today, he grows more and more interested in jewelry and watches and even writes about such things in his free time.