Destinations to Explore While in Adelaide Cannot be Missed!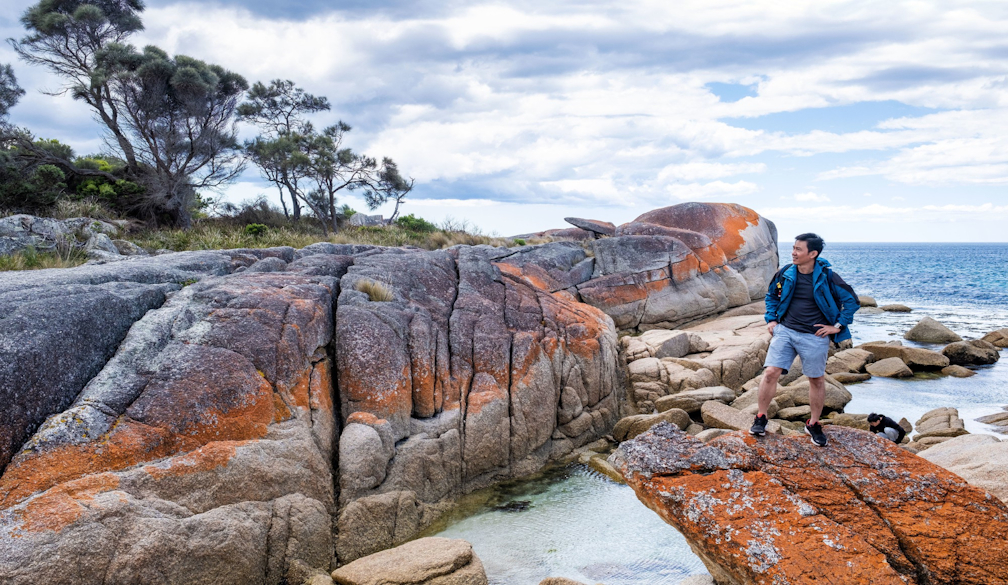 Adelaide is known as the charming capital of South Australia and invites visitors with its unique blend of culture, natural beauty, and exceptional cuisine. Known for its high quality of life, Adelaide is renowned for its stunning wine regions, world-class festivals, and relaxed lifestyle that captivates all who visit. No wonder many travelers want to book a flight to Adelaide for a great holiday. 
Here is some exciting information about Adelaide that you might find useful. We will start with three interesting places to visit, followed by an explanation of domestic routes to Adelaide!
Adelaide Treasures Worth to Visit
What can you find in Adelaide during a holiday trip? Below are some of the best destinations to visit while in Adelaide.
1. Adelaide Botanic Garden
Nestled in the city's heart, the Adelaide Botanic Garden is a lush oasis. Wander through its diverse landscapes, including the stunning Bicentennial Conservatory and the enchanting Amazon Waterlily Pavilion. With over 2,000 species of plants, it's a haven for nature enthusiasts.
2. Glenelg Beach
Just a short tram ride from the city center, Glenelg Beach is a coastal paradise that offers a perfect blend of relaxation and entertainment. The golden sands, the crystal-clear waters of the Gulf St. Vincent, and the lively atmosphere make it a popular destination for locals and tourists alike. 
You can take a stroll along the picturesque Jetty Road, indulge in fresh seafood, or enjoy a swim in the inviting ocean. Sunset at Glenelg is particularly magical, and you can even embark on dolphin-watching tours from here.
3. Adelaide Central Market
Dive into a sensory paradise at the Adelaide Central Market, where you can savor fresh produce, gourmet delights, and international cuisine. This bustling marketplace has been a food lover's haven for over 150 years, offering a true taste of Adelaide's culinary diversity. 
These three destinations capture the essence of Adelaide's charm, showcasing its natural beauty, cultural richness, and great delights. Whether you're a nature lover, beach enthusiast, or foodie, Adelaide has something extraordinary.
Domestic Flights And Routes to Adelaide
Which cities in Australia offer domestic flights to Adelaide? Below are the lists of the cities:
1. Melbourne to Adelaide
If you prefer a shorter trip compared to using a car, you can book a Regional Express plane ticket that will take you from Melbourne to Adelaide in just 1 hour and 20 minutes.
2. Sydney to Adelaide
You can order airline tickets, such as Virgin Australia, for a travel time of only 2 hours and 10 minutes to reach Adelaide from Sydney, which is approximately 1.3 km away between Sydney and Adelaide.
3. Brisbane to Adelaide
When traveling from Brisbane to Adelaide, which is a distance of over 2 km, it is highly recommended to take a plane. The flight duration is only 2 hours and 45 minutes. There are several airlines to choose from, including Jetstar.
4. Canberra to Adelaide
The journey from Canberra to Adelaide, a distance of approximately 1.6 km, takes only around 1 hour and 45 minutes when using an airline such as Virgin Australia. You can enjoy your trip comfortably without worrying about the long distance between these two cities.
5. Gold Coast to Adelaide
From the beautiful beaches of the Gold Coast, it only takes around 2 hours and 45 minutes to travel to Adelaide, which is approximately 1.1 kilometers away!
Traveling Tips to Adelaide
Before traveling to Adelaide, there are a few things you should prepare. Here are some travel tips for Adelaide:
1. Flight Booking
Start by searching for the best deals on flights to Adelaide. Be flexible with your travel dates to find the most affordable options.
2. Airports
Adelaide is served by Adelaide Airport (ADL). Check the airport's website for information on facilities, transport, and services.
3. Weather
Check the weather forecast for your travel dates to pack appropriately. If you are traveling in January, it could be the hottest month in Adelaide, and the coldest month is in July.
4. Public Transport
Take advantage of Adelaide's efficient tram and bus system for easy city exploration and to save your traveling budget.
5. Sun Protection
If you are planning to visit Glenelg or other beaches, sunscreen, swimsuits, and a hat are a must. 
Adelaide is a beautiful and lively city that offers many exciting activities and attractions for visitors to enjoy. From its stunning beaches to charming parks and gardens, there is something to suit everyone in this delightful city. Use Traveloka to book hotel rooms or plane tickets for your trip easily!