Discover the Magic of Mykonos | From Luxury Resorts to Ancient Delos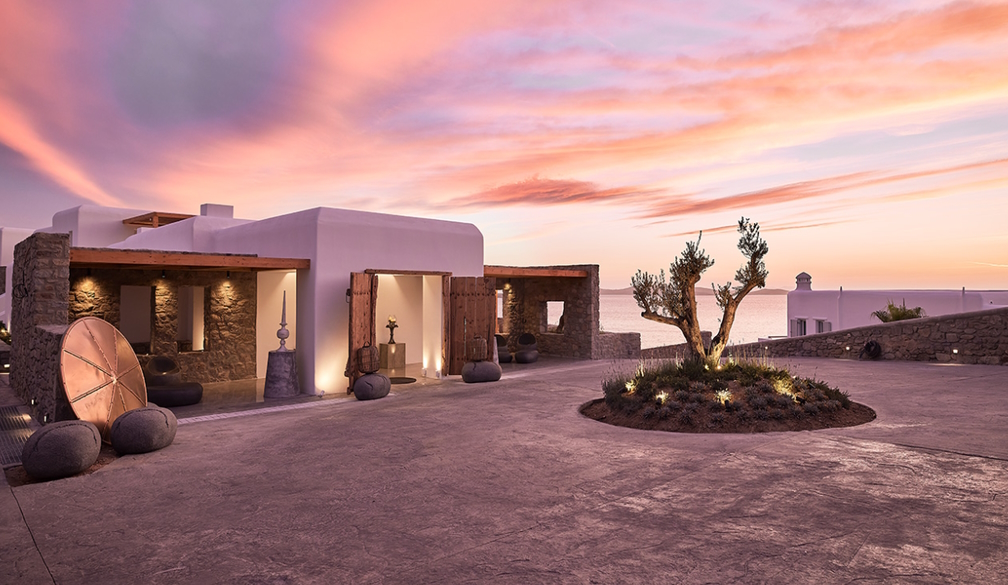 Mykonos is a destination that needs no introduction. Nestled in the heart of the Aegean Sea, this enchanting island has captured the hearts of travelers from around the world with its dazzling beaches, glamorous nightlife, and rich cultural heritage. Steeped in history and myth, Mykonos is, also, a treasure trove of ancient ruins and architectural marvels. From the iconic windmills that dot the landscape to the charming, white-washed houses that line the streets, every corner of this island is imbued with a unique sense of magic and wonder.


Discovering the Laid-Back Charm of Mykonos
Mykonos has long been known as a destination for the rich and famous, with its luxurious resorts, high-end shops, and world-class restaurants drawing in visitors from around the globe. But there's more to Mykonos than just glamour and glitz - this island paradise also has a laid-back, bohemian vibe that invites you to relax and let your cares melt away. From its dazzling beaches to its picturesque villages, every aspect of Mykonos exudes an irresistible charm and sophistication that is sure to leave you feeling like a true star. So whether you're looking to lounge on the beach, explore ancient ruins, or dance the night away in a legendary nightclub, Mykonos is the perfect destination for anyone looking to experience the ultimate in luxury and relaxation.
E
xploring the Vibrant and Artistic Capital of Hora
Nestled on the western side of Mykonos, Hora is the island's vibrant and artistic capital, offering visitors a glimpse into the soul of Mykonos. With its charming labyrinth of whitewashed houses, narrow alleyways, and quaint little squares, Hora is a place where the traditional and the modern come together in a delightful fusion.
Here, you can immerse yourselves in the island's rich cultural heritage, exploring historic sites like the Panagia Paraportiani Church and the Mykonos Folklore Museum. But Hora is also a hub for modern art and creativity, with a thriving arts scene that includes galleries, workshops, and boutique stores. At nights, Hora truly comes alive, with its bustling bars, trendy clubs, and world-class restaurants offering visitors an unforgettable nightlife experience. Whether you're looking to dance the night away or simply enjoy a glass of wine under the stars, Hora is the perfect place to let your hair down and soak up the energy and excitement of Mykonos.
Mykonos Greece Resorts
|
Indulging in the Ultimate Luxury
If you're looking to indulge in the ultimate luxury and relaxation during your Mykonos getaway, look no further than the Mykonos Greece resorts. From lavish beachfront villas to opulent hotels nestled in the hills, Mykonos offers a range of options to suit every taste and budget.
Many of the top resorts in Mykonos offer unparalleled amenities and services, including private beaches, infinity pools, spa treatments, and gourmet dining experiences. Whether you're looking to unwind and disconnect from the world or stay connected and productive with state-of-the-art technology, these Mykonos resorts have everything you need to make your stay unforgettable.
But it's not just the amenities that make Mykonos' resorts so special - it's the attention to detail and personalized service that truly sets them apart. From the moment you arrive, you'll be greeted with warm hospitality and a commitment to making your stay as comfortable and enjoyable as possible.
Savor the Flavor of Mykonos
One of the best ways to experience the true essence of Mykonos is through its delicious food and wine. This Cycladic island boasts a rich culinary heritage that is steeped in tradition, with a focus on using locally-sourced ingredients and fresh seafood. From traditional Greek tavernas to upscale restaurants, Mykonos offers a range of dining options to suit every palate and budget. Whether you're in the mood for classic Greek dishes like moussaka and tzatziki or contemporary Mediterranean cuisine, you're sure to find something that tantalizes your taste buds.
And no meal in Mykonos is complete without a glass of the island's famous wine. Mykonos is home to several boutique wineries that produce a range of delicious varietals, including the crisp and refreshing white wine Assyrtiko, and the fruity red wine Mandilaria. Whether you're enjoying a sunset dinner on the beach, sampling local delicacies in a picturesque village, or sipping wine at a cozy taverna, a gastronomic tour of Mykonos is an experience not to be missed.
Delos
-
Mykonos' Enchanting Neighbor
Just a short boat ride away from Mykonos lies the enchanting island of Delos, one of the most significant archaeological sites in Greece. Steeped in myth and history, Delos is believed to be the birthplace of the gods Apollo and Artemis, and was once a thriving center of trade and commerce in the ancient world.
Today, visitors can explore the island's impressive ruins, including the iconic Terrace of the Lions, the House of Dionysus, and the Temple of Isis. Walking through the ancient streets and marveling at the well-preserved mosaics and frescoes, it's easy to imagine what life was like in this important cultural and religious hub over two thousand years ago.
But Delos is not just a destination for history buffs - the island's natural beauty is also breathtaking, with its rugged landscape, crystal-clear waters, and stunning views of the Aegean Sea.
Mykonos is a destination like no other, where ancient history and modern luxury come together to create an unforgettable experience. From the charming streets of Hora to the sparkling waters of the Aegean, this island has something to offer everyone, whether you're seeking adventure, relaxation, or simply a taste of the good life. But perhaps what makes Mykonos truly special is the warmth and hospitality of its people, who welcome visitors from around the world with open arms and a genuine love for their island. Whether you're dancing the night away at a legendary party or simply savoring a glass of local wine with new friends, you'll find that Mykonos has a way of capturing your heart and leaving you longing to return.