Corporate Traveller and Rex Airlines partnership a game-changer for SMEs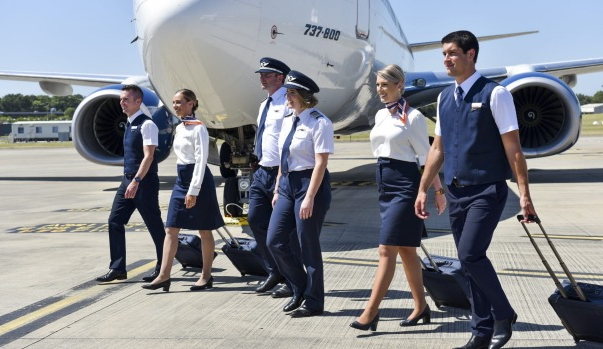 In a move that demonstrates a strong and game-changing commitment to the Australian SME sector, Flight Centre Travel Group's flagship SME business, Corporate Traveller, has partnered with Rex Airlines, Australia's largest independent regional and domestic airline. 
The partnership will give Corporate Traveller's customers access to exclusive SME business travel fares, new corporate travel offers, and easy access to an Australian carrier dedicated to servicing regional and high-demand CBD routes as well as Australia's domestic fly-in fly-out (FIFO) market. 
With its head office in Sydney and a domestic network that includes 58 destinations predominantly across the north and south-east of Australia and south-west into the key hubs of Western Australia, Rex Airlines is fast becoming a refreshingly different choice for business travellers. 
In July 2022, the airline announced it had completed the acquisition of National Jet Express (NJE), the regional services arm of Cobham Aviation Services Australia (Cobham). 
NJE is a leading provider of FIFO services in Western Australia and South Australia. NJE also operates freight services from Sydney to Adelaide, Brisbane, Melbourne, and the Gold Coast (Coolangatta), as well as air charter services in Papua New Guinea. 
Corporate Traveller's Global Managing Director, Tom Walley, said the partnership with Rex Airlines was a new and exciting development for SME business travel. 
"SMEs are the backbone of the Australian economy and our vision for their continued post-COVID comeback closely aligns with Rex's exciting plans. We're thrilled with the partnership as an addition to what's already on offer in the national airline space for Australian travellers," Mr Walley said. 
"This deal is game-changing and can't be understated. Not only will the partnership deliver exclusive benefits for our customers, but it will also help SMEs to become more familiar with the products and services Rex offers for destinations that many of our clients are travelling to." 
The new partnership will ensure that all Corporate Traveller's customers have access to special SME business travel fares through their online booking tool and travel consultant. 
Rex Airlines has lounges for business travellers in Adelaide, Melbourne, and Sydney airports, with a new lounge in Brisbane expected to open in 2023 and a flagship lounge currently under construction in Sydney Airport, providing breath-taking views over the airfield. 
Ann Elliott, Rex's General Manager, Sales, said, "as we continue to grow our network, innovative offers and partnerships are critical to our success. We look forward to building our SME network through this exclusive scheme created by Corporate Traveller and the Flight Centre Travel Group."