Malaysia Airlines Launches Bonus Side Trip Campaign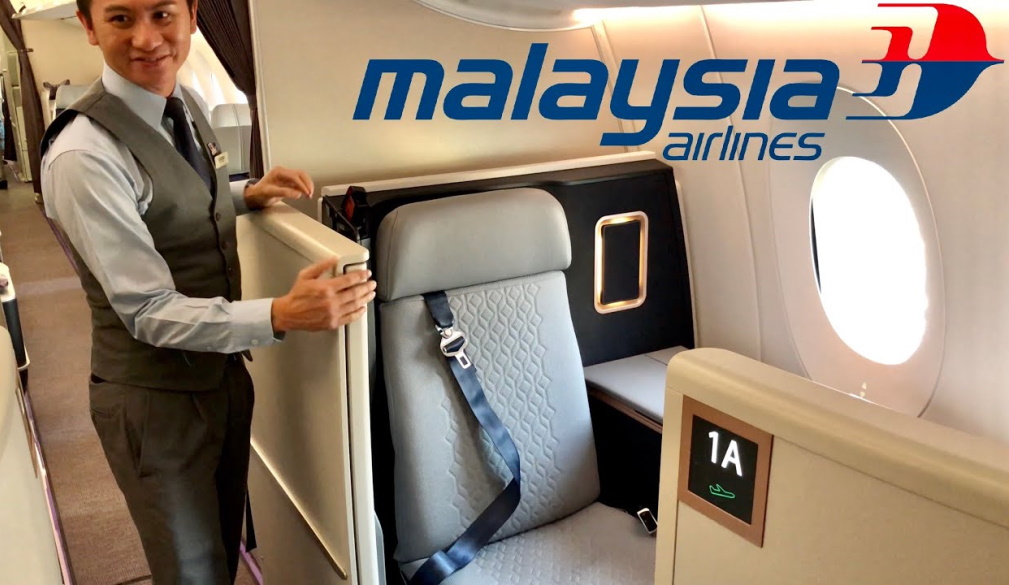 Malaysia is ready to safely welcome back the influx of international travellers looking to explore its beautiful sights and natural wonders, as it reopened its borders on 1 April 2022. To further ignite the spirit of travel, Malaysia Airlines has launched its Bonus Side Trip* campaign where passengers can add an extra leg to their journey from Australia or New Zealand to experience the cultural gems of Malaysia at minimal costs. The offer is valid from now until 31 December 2022 for travel up to 31 March 2023.
Giles Gilbert, Regional Manager for Malaysia Airlines Australia & New Zealand, said: "With the reopening of international borders and easing of entry restrictions for travellers, Malaysia Airlines' Bonus Side Trip offers a superb opportunity for holidaygoers to stopover and rediscover the beauty of Malaysia before continuing the journey to their holiday destination.
Through Malaysia Airlines' Bonus Side Trip deal, passengers can experience its local culture, explore hidden gems, and Fly Malaysia to one of the seven destinations on offer: Penang, Langkawi, Johor Bahru, Kuala Terengganu, Kota Bharu, Alor Setar and Kuantan, where Malaysia Airlines will pick up the bill for the domestic airfare.
We look forward to welcoming Australian and New Zealand travellers onboard to experience our Malaysian Hospitality and showcasing what Malaysia can offer as a stopover destination."
To be entitled for the Bonus Side Trip, passengers must book a flight with Malaysia Airlines departing from Australia or New Zealand to one of the following destinations: Sri Lanka, Nepal, Bangladesh, India, Qatar, Indonesia, Thailand, Singapore, Philippines, Vietnam, Myanmar, Cambodia, Hong Kong, China, Taiwan, Japan, Korea and the United Kingdom.
Passengers will get a chance to explore one of the seven domestic getaway destinations in Malaysia as part of the Bonus Side Trip programme:

Penang: Known as Malaysia's food capital, Penang is famous for its mouth-watering dishes including Char Koay Teow and Laksa. Any trip to Penang should incorporate a visit to one of the bustling hawker street markets where you can experience local Malaysian delicacies at bargain prices.

Langkawi: One of Malaysia's best-known popular holiday destinations, Langkawi, is an archipelago of 99 islands in the Andaman Sea. Langkawi features a range of breathtaking resorts, making it a popular choice for couples seeking a romantic escape.

Johor Bahru: Located at the tip of the Malay Peninsula, Johor Bahru offers a mix of culture and city exploration. Take a tour of Istana Besar, visit the Old Chinese Temple, walk along Jalan Tan Hiok Nee or if you need to entertain the kids, opt for Legoland Malaysia and the Angry Birds Theme Park.

Kuala Terengganu: Boasting a beautiful gateway to tropical islands, Kuala Terengganu offers unforgettable scenery. From witnessing the Crystal Mosque, relaxing at Lang Tengah beach and visiting the coral-fringed Perhentian Islands, it's a must-visit stop for those looking to unwind.

Kota Bharu: As the capital state and royal seat of Kelantan, Kota Bharu is known for its traditional Malay heritage and traditions. While you're there, go on one of its many historical and craft tours, and make a stop at Pasar Besar Siti Khadijah; one of the most famous indoor markets in Malaysia featuring the best of Kelantanese produce and crafts.

Alor Setar: Home to the longest royal family line, Alor Setar, the capital of Kedah, is an idyllic town against an emerald backdrop of paddy plantations and plenty more to offer.

Kuantan: One of the few seaside towns in Malaysia, Kuantan is a tourist hub with hidden gems from the modern Sultan Ahmad Shah State Mosque to Sungai Pandan Waterfalls.
*Bonus Side Trip differs from point of departure. Airport landing taxes in domestic Malaysia are still to be paid.
# One free domestic return ticket (airfare only) is provided with taxes and surcharges to be paid by the passenger. Other terms and conditions apply. See Malaysia Airlines website for further details. www.malaysiaairlines.com