Wander shortlisted for Best Innovator/Disruptor at International Short Term Rental Awards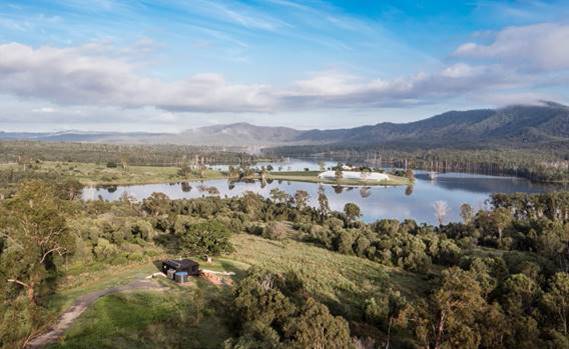 Wander, Australia's first and only Transformational Travel brand, has been shortlisted by ShortTermRentalz & International Hospitality Media Limited for the International 'Shortyz' Short Term Rental Awards in the Innovator/Disruptor category. 
Wander is leading the emerging Transformational Travel market category for regional Australia and is only one of two Australian travel brands shortlisted, alongside Bart Sobies' The Accommodation Show & ibooked.online. 
The annual event will take place in London on 18 May 2022, and recognise excellence among industry peers, highlight innovation and industry best practice, reward achievement and celebrate start-up technology. 
The Innovator/Disruptor award is open to any individuals in the short-term rental industry who have made a significant impact within the sector during the pandemic, or over the last 18 months.
 In a time of recovery for Australia, Wander committed to helping strengthen regional Australian destinations through nature based Transformational Travel, in carefully selected destinations that need high-end accommodation, along with better all-year utilisation of stock. 
"As we prepared to open our borders again to the world, we asked ourselves 'wouldn't it be fantastic' to deliver to Australians and regional communities something they have been craving?" says Wander CEO, Cassandra Sasso. 
Wander's mission is to turn the traditional concept of regional hotel accommodation on its head – and to transform travellers' attitudes to sustainability in the process. Their ethos encourage fewer flights, longer stays, deeper immersion in local communities, and regional routines. 
"Instead of 100 rooms in one location, we wanted to create one beautiful room in 100 locations," says Sasso. 
The key to Wander's ethos is supporting regional economic renewal and capacity building through a national network of design-led, sustainable accommodation in unique natural settings. Each property will feature a minimum of five WanderPods, which makes it viable for local businesses to engage with the company. 
More than 30% of the company's revenue during operational phases goes straight to the local regional economy, contributing to local employment and GRP through contracting, housekeeping, and experience providers. This is in addition to the money channelled through the region through the construction phase, creating jobs and promoting local culture and products. 
"Recent times only underscore the need to say "no" to old and broken ways of doing things," says Sasso. "Wander exists to inspire our tribe, guests, partners, and suppliers to make the small and lasting changes that enable them to live more sustainably and travel more intentionally." 
Judges of the Innovator/Disruptor award will be looking for evidence of strong leadership and vision, successful roll out, and innovations to the short-term rental industry. 
Sasso says, "Revolutionising the concept of accommodation in regional Australia is an audacious challenge but thanks to the vision, tenacity, and talents of our small but mighty tribe, Wander stands as evidence of what can be achieved when passion and altruistic ambition collide." 
Wander has created a sustainable, scalable product to now roll out across regional Australia. The first WanderPods are located in secluded bushland, overlooking a lake on a private property in Queensland's Scenic Rim, 1.5 hours from Brisbane, with Wander's second site opening on Kangaroo Island, SA in 2022. These two locations are the first in creating a national network of WanderPod accommodation. 
Sasso says that "with proven results and feedback from the first location in the Scenic Rim, Queensland, Wander will build on the data and in-field experience to continue our next location on Kangaroo Island, South Australia in 2022". 
"Our scaling process is not based on a cookie cutter approach and we will always to aim to have a more sustainable product and operation than our last project." 
This year, all 20 categories will be decided by a 50:50 split between judge scores and a public vote via shorttermrentalz.com or the Shortyz website from 12am AEST on Friday 22 April until 8:59am on Saturday 30 April.