Flight Centre Travel Group Announces Stellar Illuminate Speaker Line-up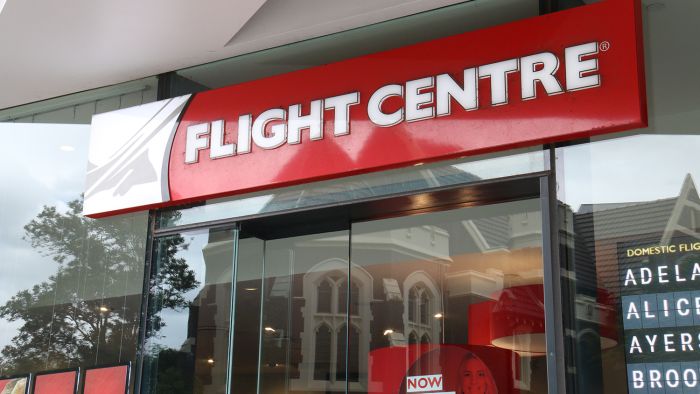 Registrations are now open for Illuminate 2021, with keynote speakers Alan Joyce and Jayne Hrdlicka being joined by Westpac's Bill Evans.
FLIGHT CENTRE Travel Group (FCTG) has opened registrations for Illuminate, its highly anticipated corporate travel event, taking place on 21 October. The business travel division has unveiled an A-list line-up of speakers, including Qantas CEO Alan Joyce and Virgin Australia CEO and Managing Director Jayne Hrdlicka, who will share their insights for a post-pandemic world of corporate travel.
Hosted by FCTG's corporate brands FCM, Corporate Traveller, Flight Centre Business Travel and Stage and Screen, Illuminate is an annual event for business leaders, travel bookers and travel decision-makers that features keynote presentations delivered by some of Australia's top business leaders and influencers.
The event provides crucial insights and advice for businesses on travel, including sustainable travel and future trends, as well as evolving travel programs to prepare for a post-pandemic world. The half-day event will offer opportunities for networking, learning, and strategizing among attendees.
The theme for this year's Illuminate is 'Time to Fly' and will light the way forward for the business travel industry, exploring how companies can navigate travel once domestic and international borders are lifted.
Since its inception in 2018, Illuminate has grown in popularity, doubling attendance year-on-year. In 2021, the event returns in a virtual format, livestreamed via OnAir by Events Air, and is expected to attract hundreds of guests from the travel industry, big business, and the SME sector.
It is the first time the event has moved to totally virtual and will offer an immersive and interactive experience for attendees who will be able to take part in Illuminate as if they were there.
Keynote speakers Alan Joyce and Jayne Hrdlicka will join Westpac Chief Economist Bill Evans, human behaviourist and co-founder of The Behaviour Report, Dan Gregory, and gold medallist swimmer and Tokyo 2021 open ceremony flagbearer for Australia, Cate Campbell, OAM, with a collective focus on business travel endurance and recovery strategies, while combatting industry issues post-pandemic.
"I look forward to speaking to the business community about the economic implications of the pandemic and ongoing lockdowns, as well as what the country can expect as we open up. While it has been a tough year, climbing vaccination rates are helping forge a path out of lockdowns and into the country's economic recovery.
"Opening domestic and international borders will be critical to driving the recovery of many businesses across Australia. At Illuminate, I will explore what the road to Australia's economic recovery, the ongoing challenges both global and domestic, including lessons businesses can learn from COVID and how they can become more resilient as we move forward," said Bill Evans, Chief Economist at Westpac.
"We're delighted to bring Illuminate back after a one-year hiatus. It continues to be a truly stand-out event for the corporate travel industry across the country," said Managing Director of Flight Centre Travel Group in Australia, James Kavanagh.
"Our sterling line-up of top industry leaders and inspiring speakers will share key insights for a return to travel, including exploring the path forward for businesses, the industry post-pandemic, and the path to freedom we can all look forward to.
"I encourage all businesses that travel to attend the event to equip themselves with the knowledge and tools needed to help them to return to travel safely and effectively. Innovation is at the very heart of what we provide for clients and customers and the virtual event will also showcase that."
9:00 am to 09:30 (AEDT): Partner Showcase

9:30am to 9:50am (AEDT): Flying High in a Post-Pandemic World - Qantas CEO Alan Joyce takes us on a journey of what to expect domestically and internationally for the remainder of 2021 and beyond

10:00am to 10:15am (AEDT): No more talking heads. Why face to face is critical for businesses and brands - CEO of the Impossible Institute and a specialist in human behaviour is Illuminate guest speaker Dan Gregory

10:15am to 10:25am (AEDT): Swimming towards 2032 - FCM's General Manager Melissa Elf and swimming gold medallist Cate Campbell, OAM, discuss navigating change and what it takes to succeed in the face of a pandemic and beyond

10:30am to 10:45am (AEDT): In Panel: Putting Responsible Travel into practice - Responsible Travel – what is it and how is it influencing travel programs and business strategy?

10:45am to 10:50am (AEDT): The future has arrived… in the USA - If the travel environment in the USA is anything to go by, we better prepare for a speedy return to elevated business activity

10:50am to 11:10am (AEDT): Partner Showcase

10:55am to 11:00am (AEDT): It's time to hit the reset button for the hotel industry - General Manager of FCM Consulting, Felicity Burke, along with Quest's Anthea Dimitrakopoulos talk hotel trends – rates, occupancy levels, location, demand, and forward predictions

11:15am to 11:30am (AEDT): Bill Evans puts the future of finance into perspective - Business is one thing. But economic markets are another. Get up to speed on what the fiscal future looks like with Bill Evans, renowned Australian Economist

11:40am to 12:00pm (AEDT): Virgin poised and ready for post-pandemic success - Virgin Australia Group CEO and former Chief Executive at Jetstar and A2 Milk Jayne Hrdlicka will talk to Virgin Australia's business transformation and direction for the future

12:00pm to 12:20pm (AEDT): The Covid Classroom - Grab your fins and mask as Flight Centre CEO Skroo Turner takes a deep dive into the important lessons of 2020 and how pivoting is here to stay for the travel industry

12:30pm to 13:30pm (AEDT): Partner Showcase

13:30pm (AEDT): Close.
Illuminate 2021 will be livestreamed via OnAir by Events Air from 09:00am to 13:00pm (AEST) on Thursday, 21 October 2021.
Flight Centre would like to invite media to attend Illuminate and you can register for the event HERE.