Eight things you should know when buying off the plan
Written by

Tess Sanders Lazarus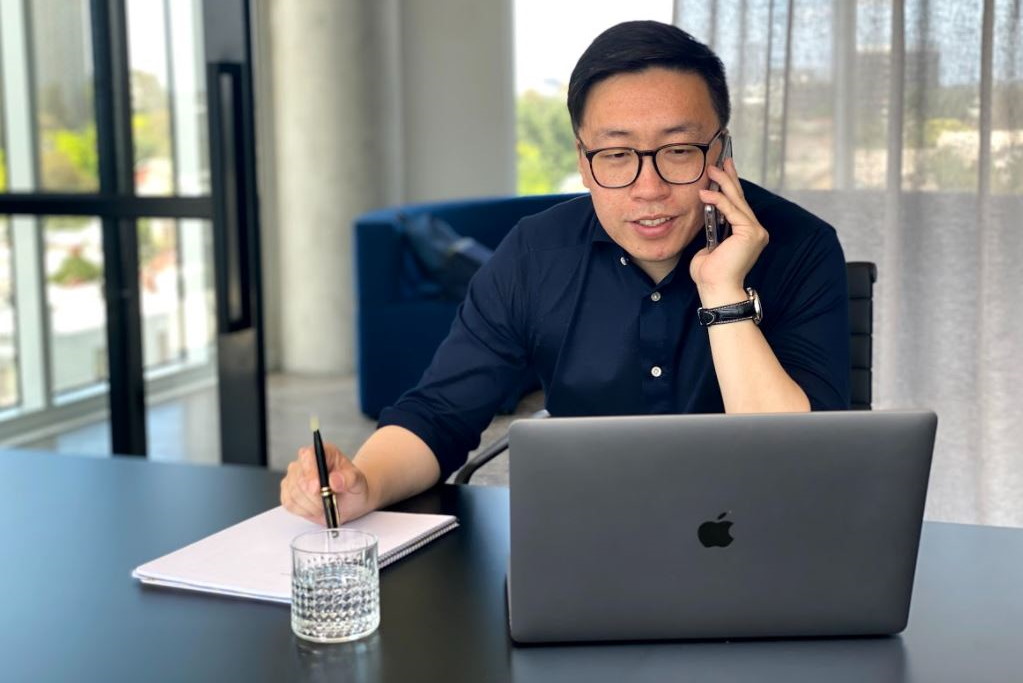 According to Lei Feng, founder and head of PREER, one of the country's leading property development advisories, Australians are returning to the property market with gusto thanks to a cocktail of low interest rates, government incentives and renewed enthusiasm for bricks and mortar.
Off the plan properties including townhouses and apartments are started to heavily populate real estate sale sites.
While Feng believes purchasing off the plan is an essential component of new development, he also cautions that buyers need to be aware of the pros and cons involved. This ensures the transaction is a good process for everyone involved.
To help, Feng has put together his top tips on what you should know when buying off the plan.
Get in early
"Like all things, the early bird catches the worm. Look out for new developments as getting in early also means you have pick of the bunch, and can choose the place with the great view, northerly aspect or furthest from a busy street," Feng said.
"Furthermore, you can often make special requests regarding the colours, finishes and layouts in order to fit with your exact lifestyle needs as it is being built as new. The earlier you can engage with a property developer to explore an off the plan purchase, the more time you'll have to make these requests for your first home."
Avoid the element of surprise
"You can't physically walk through, touch or see what you're buying, so the finished product might not be exactly what you expected. Make sure you know what specific fixtures, fittings and finishes you're getting even down to the brand, and ensure they're included in your contract," Feng emphasised.
"In comparison, there's a lot less guesswork with an established home. It's worth remembering that the photos in the glossy developer's brochure aren't necessarily real – they're an artist's impression or an architect's render. In reality, the property could be quite different.
"Sometimes what you expect to be built and what you expect to settle on can be different to what you actually get. That's why it's important to do some due diligence on the developer, architect and builder. Look at other buildings they've completed and check to see if there have been any previous problems."
Consider market trends
Feng believes no one really knows what the market is going to do.
"When you buy off the plan you don't know what the market is going to do. Will it go up, will it stay flat or will it go down?" Feng said.
"When you buy, you're setting the price upfront and by the time you come to settle in 8 -12 months, the market could have changed. If the overall market drops in value, you might be burdened with a property that you've overpaid for. Allow yourself enough wiggle room to take into account market trends and shifts. On the other hand if the market grows between paying your deposit and settling the property, that's capital growth you've earned without even having a loan to pay any interest on!"
Hidden commissions
"When buying off the plan you really need to be aware of built-in or hidden commissions," Feng explained.
"Depending on who you're buying the property from, whether you're buying it directly from the developer or whether you're buying it from a marketing company, there's a good chance that there are hefty commissions built into that deal. The challenge of that is when a valuer comes along to value the property on your behalf, they actually know that there are marketing commissions and sales commissions built into the actual purchase price. If that's the case, they'll often provide a discount on the property valuation that reflects that. So maybe, you're buying it for $500,000, they might come in at a valuation of $450,000 which means you need to make up the difference to be able to settle on that property."
Sunset clause
"Virtually every off-the-plan contract will have a sunset clause or sunset date. If the project is not completed by the sunset date, the contract can be rescinded and your deposit returned to you," Feng added.
"Be alert to contracts with a super long sunset date compared with the scale of the project. For example, if you are buying into a small project with three townhouses, it's unreasonable to have 48 months sunset clause."
Loan approval
"It's important to remember when buying off the plan that the developer doesn't look into your personal finances and whether the amount you're borrowing is right for your situation. So generally as long as you have a 10 percent deposit, the developer will hand over the contract," Feng said.
"Get your finances sorted upfront before you sign the contact. If you don't and you encounter issues and you are unable to settle, the developer could seize your deposit and if it sells for less than what you'd agreed to pay, the developer could sue you."
Government incentives and grants
"At the moment, the government is handing out money like lollies for new build properties. If you are looking to buy, why not take advantage of these incentives and purchase off the plan," Feng emphasised.
"Check your state or territory government's website to find out if you're entitled to a reduction on stamp duty or new home grant.
"First home buyers might even have additional grants available, so make sure you look into what you're eligible for. For example, in Victoria, if you are purchasing a brand new property below $600,000, you'll get $10,000 first home buyer grant from the government and on top of that, there is no stamp duty charge. Therefore, you could save up to $43,000. The savings can be quite significant for a first home buyer."
Perks of buying brand new
"Buying brand new means less maintenance There's nothing that can replace that sort of brand new feeling you get when you buy a new home. You're the first person to actually move into the property. There are shiny taps, it has beautiful clean tiles, the carpet smells fresh and its got that really nice cosy feeling about it and I think that's really a positive," Feng said.
"On top of that, because it's a brand new property, there should be nothing to spend once you get the keys. Everything from carpets and fixtures to landscaping is wrapped up in the purchase price – even appliances are included. You are buying everything brand new, and in many cases, there's a builder's warranty. It's almost like buying a new car. You've got certainty that things will be fixed within a certain period of time, in the unlikely event that they don't work as they should."
In summary, Feng believes that because not all established properties are good and not all off-the-plan properties are bad, buying off the plan can be an excellent option for first-home buyers who need a bit more time to save and want to lock in a property purchase now.
"As with buying any property, it pays to be informed – and you need to be confident you know exactly what you're buying. With enough research, it's possible to truly enjoy the benefits that a brand new property can offer without being burdened by the common downside associated with the purchase," he said.