Why Do You Need to Start Using Local SEO ASAP?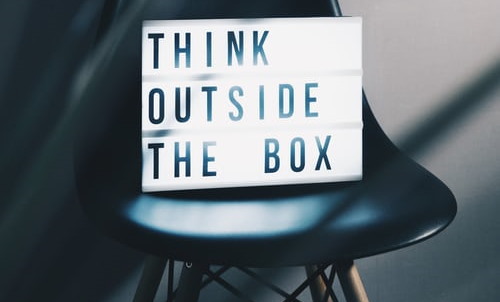 One of the biggest problems all 21st-century businesses are struggling with is the competition. Safari SEO in Brisbane advise that many companies are in direct competition with each other by offering the same products and services. Competition is only increasing as new businesses start and getting the competitive advantage in the market is now harder than ever. That's why finding the perfect marketing approach is so crucial, and that's why entrepreneurs all over the world, from Australia, from customers of a social media agency Auckland to Canada, look into the powerful impact of local SEO. What does this mean, how can you use it, and is this idea really that good?
Local SEO 101
There are two things that define this marketing approach and make it unique – it's your traditional SEO strategy, but focused on your local area and the people in it. What this means is that this idea comes with a number of benefits, from helping you get the word out to targeting the people who are the most likely to respond to your marketing technique.
Focusing your attention and your energy on the local community means you'll be able to attract people who will spread the word about your business, and that's what entrepreneurs all over the globe want to achieve. This is why local SEO is such a big deal in huge markets such as the US, Australia, and Germany, but in smaller places and countries with less developed economies.
Is it effective?
In short, yes, it's a very effective marketing technique that gives you the best of both worlds – the popularity of SEO and the focus of local marketing. What you may not know is that the majority of people use Google and other search engines to look for local companies that can provide them with products and services they can reach and use immediately.
What this means is that you'll be reaching out to people who are already around you, but they haven't heard of your business yet. They might not be aware of your company or what kind of services you provide, but the minute they see you on Google, they'll be happy to spend their money on your products because of how close to them you are.
DIY or not?
While most business owners don't mind turning their marketing dreams into reality and being in charge of their company's marketing department, this might not be the best idea in the world. Doing everything on your own is exhausting, both mentally and physically, and you might not always be able to do everything you're supposed to do to bring enough new customers, clients, and users in.
That is why getting some help from a business like seo gold coast might be the best idea you've had. Finding marketing experts who know everything about local SEO shouldn't be too hard, even if they're not from your area per se. There are people on all continents who could help you maximize your local potential, so don't be afraid to look into the services provided by experts in digital marketing from Sydney, for instance. These people know how to accentuate your best features and help you appeal to the people in your neighborhood, and that's the best way to boost your business and become more successful than you've ever been.
From online to offline
Finally, if you're interested in turning all your online viewers and supporters into people who will pay for your services – and that's ultimately the point of doing business – you need to make a transition from the online world to the offline world. And the way to do that is by marketing your products and services online and selling them offline.
This idea might seem unusual at first, but you'd be surprised to learn that more than 65% of customers were doing this – way back in 2017! After finding the things they want to buy on the Internet, they'd go to their local stores and shops, and purchase them in person. This would give them a chance to check their quality and maybe even get a discount, and that's local SEO at its finest.
Investing your time, energy, and money into maximizing the potential of local SEO is something you need to start doing as soon as possible. After all, if you want to start making more money and attracting more customers in the years to come, this is the approach you need to look into as well!