The reason why digitalisation is going to speed up net zero in the manufacturing and construction industries
Written by

Paul Laycock, CEO, VinZero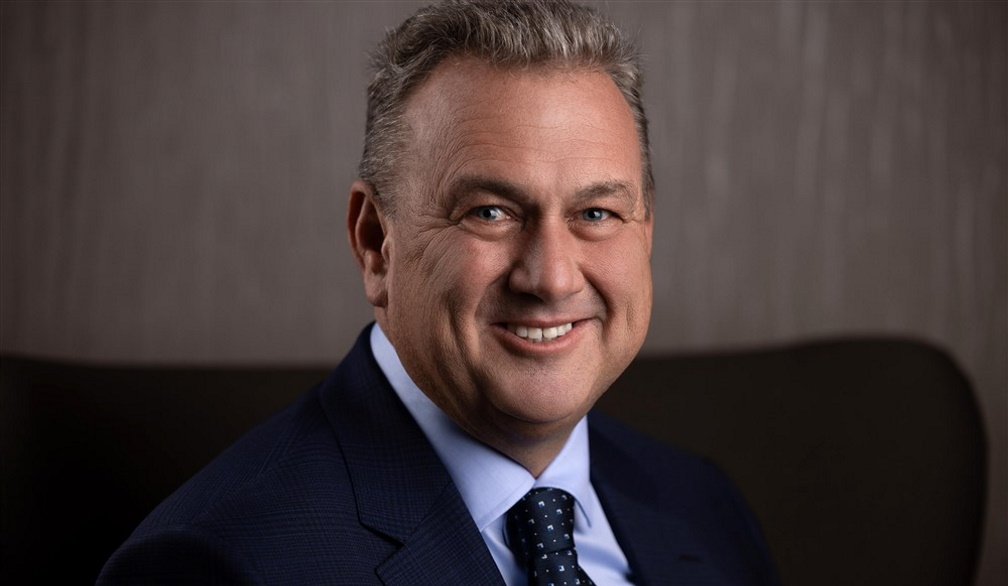 Digitalisation is the key to the architecture, engineering, construction and manufacturing (AEC & M) sector turning things around from being amongst the highest contributors of harmful emissions globally and leading the way to reach net zero targets.
The time is right to speed-up adoption of practices that reduce, and or eliminate carbon in the face of climate change. We are seeing the impacts of extreme weather events being played out more regularly across buildings and infrastructure.
VinZero, is a new and global-first $EU 200+million entity that has just merged four of the world's leading architecture, engineering, construction and manufacturing (AEC & M) brands: A2K Technologies and Cloud A2K for ANZ, U.S.CAD The Americas, Cadline EMEA and UK and Capricot India. The vision is to build a better world by encouraging the AEC & M industries to support net zero targets through digitalisation.
Unfortunately, net-zero targets are currently being held back for three major reasons:
* Immaturity of the sustainability materials market – lack of choice, and high cost of sustainable materials – as well as the cost to manufacture these materials

* Lack of education relating to sustainable materials that can be used, and, or technology solutions that can drive efficiency

* Resistance to change 'in field' practices – a desire to still refer to paper sources when out in the field
INDUSTRY LEADERS URGED TO TAKE ACTION
Overcoming these hurdles will take a big effort from industry leaders to improve their own education regarding material substitutes and the technologies available that can drive net zero outcomes. Coupled with this, is the need to reach out, engage and inform customers on alternative, more sustainable practices and approaches. The drive needs to be two-ways Business to Consumer – Consumer to Business.
VinZero has a focus on supporting the change that is required by industry with a plan to place Sustainability Directors in each of our key geographical regions to form a global Sustainability Council. This council will enable our customers to access advice and education from around the world specific to industry and is a further demonstration of our commitment to supporting the change required.
I have no doubt that data is the new currency for achieving net zero targets. The only way to ensure the future health of infrastructure, and to keep pace with demand based on the human resource shortages across industry, and an ever-growing population, is to enable greater efficiency across AEC and Manufacturing projects through digitalisation. Data accelerates our capacity in every aspect and enables us through insight, to achieve more with less. It's simple, we need data and therefore we need digitalisation.
There are five steps each business in the AEC & M sector should adopt toward achieving net zero outcomes:
Understand the role of technology in increasing efficiency and the circular effect this has on reducing resource use and requirement

Understand the true value of data in managing the supply chain to mitigate construction and manufacturing waste

Dedicate a specialist role to understanding and onboarding technologies – start with piloting projects to build advocacy

Start inside your own organisation by leading from the front and ensuring your own business practices apply earth first principles

Seek alternatives, desire education, keep learning as there is so much happening in this space.
HOW TO START
My advice on how the sector can mature their digital journey and adopt new solutions that will help them step towards net zero outcomes
* Start Small. If this is new to you, pick a project and make a start. Find a partner that will work with you to pilot technology. One step at a time, but each step can take you closer to zero.

* If you are already and advocate and an adopter of technology, share your knowledge to help drive education across our AEC & M industries.
Change is coming. Consumers are demanding it. Industry is calling for it and the environment needs it. We need to work together, all of us to build a better world.
Article from the CEO of VinZero, Mr. Paul Laycock
About VinZero:
Brand partners under VinZero make the company one of the largest Platinum Partners for Autodesk globally and a technology partner of choice for leading AEC, Construction and Manufacturing companies. VinZero designs and delivers sustainable digital processes, bespoke services, and SaaS solutions, to help customers maintain their competitive advantage and achieve their technological and sustainable leadership.