ClickFunnels Review: The Best Way to Create a Sales Funnel
Written by

Business Daily Media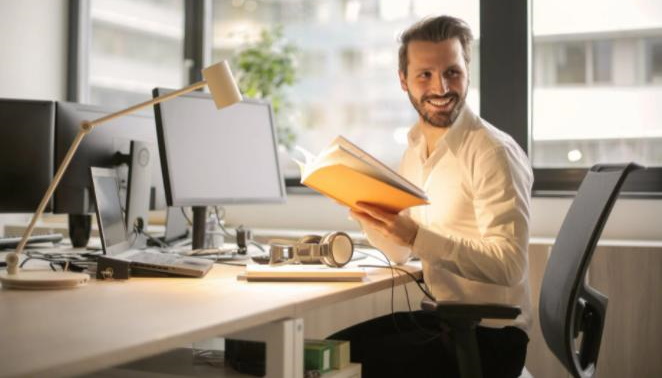 The Ultimate Guide to ClickFunnels: What is it and How to Use it
Whether you run a small business or are in charge of marketing for a large corporation, it's essential to have the right tools to do the job. In online marketing, there's no more powerful tool than ClickFunnels. 
In this ClickFunnels review, you'll learn the key features of this marketing platform and see how it can help you generate sales.
So, read on.
What is ClickFunnels?
If you're running an online business, you've heard of ClickFunnels. But what is ClickFunnels?
Simply put, ClickFunnels is a software platform that allows you to create sales funnels and landing pages. A sales funnel the process of taking a customer from awareness to purchase.
ClickFunnels was created by Russell Brunson, a successful online marketer who wanted to make it easier for entrepreneurs to start online marketing. With ClickFunnels, you can design and build custom sales pages for your website that are optimized for conversion.
The Benefits of Using ClickFunnels
Online marketing is constantly evolving, and it can be tough to keep up with the latest trends. However, one tool that has emerged in recent years is ClickFunnels. 
The benefits of using ClickFunnels are numerous, but here are some of the most important ones:
Increased conversions
Well-designed sales funnel pages increase your conversion rate by getting more people to take the desired action. You can create a sense of urgency to prompt customers to take action sooner rather than later.
Cost-effective
ClickFunnels is a very cost-effective marketing strategy since it's also a lead generation funnel. It's much cheaper than traditional methods such as print or television advertising.
With ClickFunnels, businesses can quickly create a professional sales funnel without needing a website or hiring a web designer. Additionally, ClickFunnels provides businesses with all the necessary tools.
Here are the pricing and key features available at ClickFunnels:
Basic ($97/mo)

Platinum ($297/mo)

20 Funnels

100 Pages

3 Custom Domains

3 Payment Gateways

20,000 Monthly Visits

Unlimited Contacts

1 Sub User

Email Support

FunnelFlix

Unlimited Funnels

Unlimited Monthly Visits

Unlimited Pages

Unlimited Contacts

3 Sub User

Gateways

Priority Support

9 Custom Domains

9 Payment 

FunnelFlix Platinum

Weekly Hackathons

Follow-Up Funnels

Backpack (Affiliate Tools)
Time-saving
ClickFunnels saves you time by automating repetitive tasks such as email marketing, social media campaigns, and landing pages. In addition, ClickFunnels offers a range of built-in options and features that can save users time. This includes a funnel template, automatic email responders, opt-in forms, and payment processors.
User-friendly
As an entrepreneur, you always look for new software to make your life easier. ClickFunnels is very user-friendly, even for those who are not tech-savvy.
The drag-and-drop interface makes it easy to create high-converting marketing and sales funnels. You can create a funnel in minutes, and there is no need for coding or design skills.
How to Use ClickFunnels to Build a High Converting Website
If you're looking for a way to get started with ClickFunnels, there's no need to feel overwhelmed. The process is quite simple. You can be up and running in just a few easy steps to creating lead capture funnels, sales, and marketing.
Here's what you need to get started:
Sign up for a ClickFunnels account.

You can choose from one of their many affordable plans based on your needs and budget.

Start building your funnel.

ClickFunnels makes it easy to create professional-looking sales funnels with their drag-and-drop editor. Simply add all the elements you want and customize them to fit your brand.

Test and tweak your funnel until it's converting at a high rate.

By constantly testing and optimizing your marketing funnel, you'll be able to maximize your conversion rate and get the most out of ClickFunnels.
Other Alternatives to ClickFunnels
If you're looking for a change or just starting and trying to find the right tool for your business, here are some alternatives to ClickFunnels that you may want to consider. 
LeadPages. It is a popular alternative to ClickFunnels, which offers a Drag-and-Drop Page Builder and a range of funnel templates to help you get started quickly and easily.

SamCart. This offers a similar drag-and-drop page builder and built-in checkout and order bump features.

Instapage. It is another option worth considering. Instapage offers a range of powerful features, including A/B testing, real-time analytics, and dynamic text replacement.
Is ClickFunnels the Right Tool for Your Business?
Imagine you are a business owner trying to market your product or service. You have a website, but it doesn't generate leads. You've heard about ClickFunnels and decided to try it out.
If you want opt-in pages that convert higher than your current one, ClickFunnels may be a good investment. If you're unsure whether it's the right fit, it's best to try its free trial and see how it works for your unique needs.
With its growing popularity, there's no doubt that ClickFunnels will continue to offer more features and benefits in the future.