The age of informed action is beckoning, and it is vital for business leaders to prepare
Written by

Dr. Paul Barth, Global Head of Data Literacy at Qlik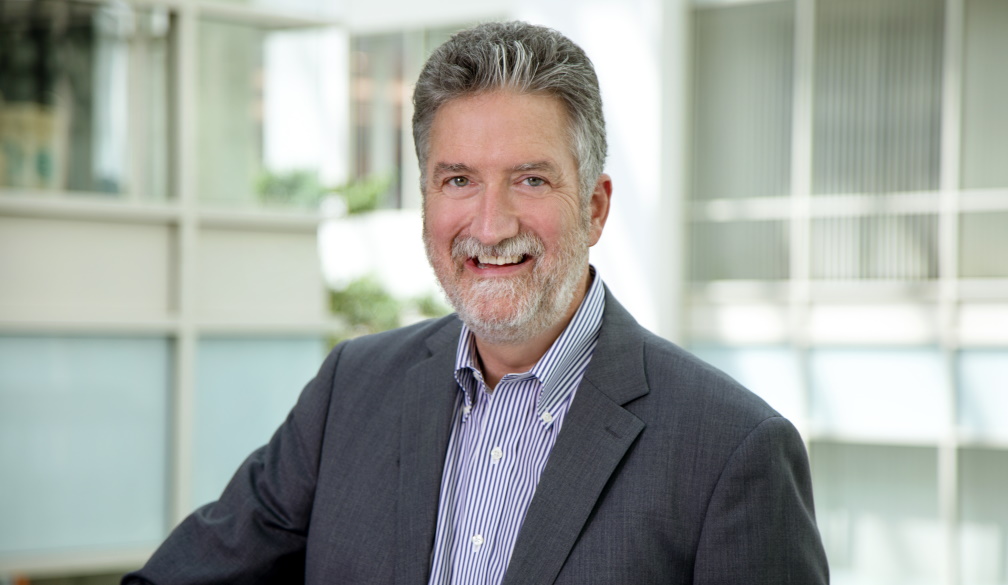 With the embers of the pandemic still very much alight in the ANZ region, hybrid work is the norm - office hours are being reshaped and data has gone from passive to active, enabling business leaders to take informed action.
The change is here to stay. Whether in the office, or at home, artificial intelligence (AI) is an increasingly prevalent colleague, and the metaverse is extending beyond gaming platforms and into our meeting rooms.
These capabilities are all products of a society that is becoming more data and digital-first, evolving the workplace – and the decisions that businesses need to make on a daily basis.
Business leaders must now look ahead and consider how to prepare themselves, their companies, and their people for the coming age of informed action – or run the risk of being left behind.
Getting all these ducks in a row looks like asking yourself, with a critical lens, what does the future of your business look like? How are you using data, what are the implications, and the benefits? How ready are you and your employees, for a culture of informed action?
Qlik recently carried out global research to find out how data is helping businesses evolve, where the gaps are, and what business leaders and third-party experts believe will be crucial to success in the future enterprise.
Below is a summary of key findings, and a must-have checklist to ensure future success.
Key data insights:
Global data creation is on the rise. IDC expects global data creation and replication to grow 23% between 2020 and 2025. With that growth will come greater opportunities for data use and the insights it provides to drive more informed, in-the-moment decision making.
AI and automation are gaining ground in the workplace, becoming increasingly integrated into our working practices. In our report, Data Literacy: The Upskilling Evolution, we found that 87% of business leaders surveyed anticipate introducing robots and physical machines in the office in the future to encourage collaboration between intelligent systems and human employees.
Employees are expected to use data to make better decisions. With growth, market share and innovation opportunities at stake for those who improve their relationship with data, employers already expect a certain level of data usage by their employees. The use of data by employees and its importance in decision-making has doubled in the past year alone, and 89% of business leaders now believe all team members should be able to explain how data has informed their decisions.
Steps to better use data in your business
Hire employees who are data literate
To make decisions with data – let alone meet expectations of explaining how data has informed the decision – requires data literacy. That is, our ability to read, work with, analyze and communicate with data.
Data literacy is one of the big non-negotiables for any business that wants to remain relevant in a data-driven future. In fact, leaders and employees believe that data literacy will be the most in-demand skill by 2030, which means that in just eight short years, the prevalence of the skill throughout the global workforce needs to take a big leap forward. Especially given only 12% of Australia and New Zealand employees surveyed currently feel fully confident in their data literacy skills.
Already today, data literacy skills are so in-demand. Every single business leader Qlik recently surveyed reported that they would offer a salary increase for candidates that could demonstrate their data literacy. On average, they would offer a 26% salary increase for demonstrating this skillset. For the average Australia employee, this translates into an additional $23K AUD to their annual salary.
And for those who can build their data literacy skills, it's not just money that's on the table. Data and analytical skills will provide a new route to leadership for ambitious employees, as firms anticipate creating new C-level positions such as Chief Customer Experience Officer, Chief Metaverse Officer, Chief Automation Officer and Chief Trust Officer in the next five years.
Offer upskilling and training
Based on these statistics, the answer to 'how ready are we for a culture of informed action?' is, in the majority of cases, not ready enough. There is no doubt more work needs to be done to ensure businesses and their people will thrive in a future where data plays an increasingly important role.
This includes championing a data literate culture from the top down. Our research found that 37% of ANZ employees have left a job in the past 12 months to move to an employer that offers better upskilling and training. In the current talent market - where business leaders don't just face the challenge of growing their talent base but are facing unusually high attrition amid the Great Resignation phenomenon - it is key that employees understand what professional opportunities are open to them and how their leaders will help them achieve them. Could they be their company's first Chief Automation Officer?
Creating a culture that encourages curiosity
To ensure businesses and their people will thrive in a future where data plays an increasingly important role, we need to democratize access to data literacy training and user-intuitive tools across the entire organization.
Currently most of the skills investment focuses on data roles. Just one in 10 employers offer this training to people in HR, finance, and marketing, despite more than two-thirds of employees working in these functions stating data literacy is already necessary to fulfill their current role. This is short-sighted, as it is only when most employees are empowered with these skills and supported with interactive and customizable interfaces that support the exploration of and collaboration with data, that everyone will be able to make better, more informed decisions.
A successful future starts now
We are poised at the start of a new era for enterprise data. Leading organizations are seizing Active Intelligence, where context-rich insights are served in real-time to trigger both human and machine actions in the moment. With the rise in data and advanced technologies, such as AI and machine learning, the analytical opportunities these systems provide will be enormous. But only if the insights are in the hands of those that have had the upskilling to translate it into real business decisions. It will be these companies, empowered by these data literate employees, that will succeed in this new era.
So, I urge business leaders to start upskilling their workforce and creating a culture that encourages curiosity to build this future – to lead this transformation and reap the rewards of the new opportunities to come.