Written by Business Daily Media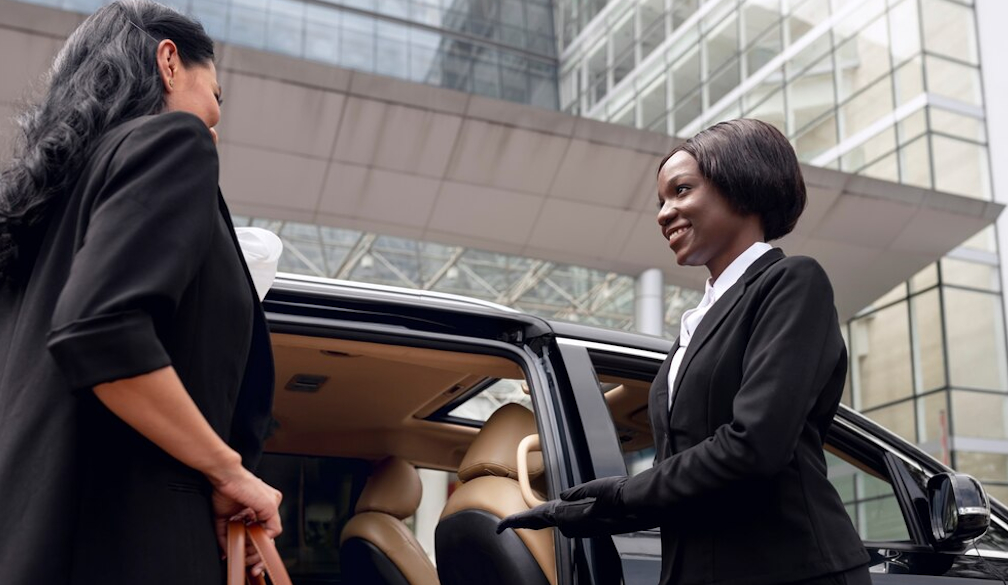 Hiring a limousine for a special occasion is not just about transport; it's a statement of elegance, luxury, and making memories.
Whether it's for a wedding, prom, significant birthday, or any other special event, the right limo can elevate the experience from ordinary to extraordinary.
However, with so many options available, choosing the perfect limo hire can be overwhelming.
It's not just about finding a vehicle; it's about ensuring reliability, comfort, style, and a touch of glamour that aligns with your event's theme.
In this blog post, we will explore essential tips to help you navigate the world of limo hire, ensuring that your choice adds the perfect sparkle to your special day.
From understanding your needs to finalizing the details, we'll guide you through making an informed and stylish choice for your memorable occasion. 
Understanding Your Needs
When planning a special event, the right limousine can add a touch of elegance and luxury.
The first step in choosing the perfect limo hire is understanding your specific needs.
Consider the nature of your event, whether it's a wedding, prom, corporate gathering, or a night out.
The size of your party is crucial; limos come in various sizes, from classic stretch models to larger party buses.
A smaller, intimate setting might call for a sleek, classic limo, while a larger group may require something more spacious.
Also, think about the style and tone of your event. A formal occasion might demand a more sophisticated vehicle, whereas a fun, casual event could allow for something more unique and playful.
Knowing these details will guide you in selecting a limo that not only fits your group but also complements the atmosphere of your occasion. 
Researching Limo Hire Companies
When searching for a limo hire company, start by exploring options in your local area using online search engines and social media platforms.
This initial research helps you identify available services and gauge their reputation.
It's crucial to read customer reviews and ratings on independent websites to understand their service quality and reliability.
Additionally, verify each company's legal credentials, including business licenses and insurance coverage, for safety and legitimacy.
Comparing services and fleet quality is also essential; assess the condition and variety of vehicles offered to ensure they meet your specific needs.
These steps will guide you towards a trustworthy and satisfactory limo hire experience. 
Evaluating Cost and Value
When considering limo hire, understanding the pricing structure is key.
Most companies offer various models, which can impact the cost.
It's important to ask about all potential charges upfront, including base rates, fuel charges, and gratuity.
Some companies might offer package deals for special events like weddings or proms, which could be more cost-effective.
Remember, the cheapest option isn't always the best. You're paying for an experience, so balance cost with the quality of service, vehicle condition, and additional amenities.
To avoid surprises, clarify all costs in the initial quote and understand what's included in the price. 
Inspecting the Fleet
Inspecting the fleet is a vital step in choosing a limo hire company. It's important to personally visit the company's premises to view their vehicles.
This allows you to assess the condition and maintenance of the limos, ensuring they match the advertised quality.
Check for cleanliness, space, and amenities like sound systems, lighting, and seating comfort.
Confirm the vehicle's age and ask about recent servicing to gauge reliability.
Seeing the fleet first hand also helps you verify if the size and style of the limo fit your event's requirements, ensuring a comfortable and stylish experience for you and your guests. 
Understanding the Rental Agreement
Understanding the rental agreement is crucial when hiring a limo. This document outlines all terms and conditions of the service, providing clarity and avoiding potential misunderstandings.
Key elements to focus on include the duration of hire, specifying exact pick-up and drop-off times and locations.
It's essential to understand the pricing structure - whether it's an hourly rate or a flat fee, and what it includes, like fuel and driver charges.
Pay close attention to cancellation policies and any penalties for last-minute changes.
The agreement should also detail the company's liability and insurance coverage, ensuring protection in case of unforeseen incidents.
Additionally, check for clauses related to vehicle damage or misconduct, to understand your responsibilities as a renter.
By thoroughly reviewing the rental agreement, you can ensure a transparent and stress-free limo hire experience, fully aware of all obligations and entitlements for both parties involved. 
Considering Safety and Professionalism
Considering safety and professionalism is paramount when hiring a limo service.
Ensure the company adheres to high safety standards, regularly maintaining and servicing its fleet.
Confirm that the limousines are equipped with essential safety features and that the company has a clean safety record.
The professionalism of the chauffeurs is equally important; they should be well-trained, licensed, and exhibit courteous behaviour.
Inquire about the screening process for drivers, including background checks and driving history.
A reputable limo service will prioritize your safety and comfort, providing peace of mind that you are in capable and reliable hands for your special occasion. 
Special Requests and Customizations
Special requests and customizations can significantly enhance your limo experience.
When hiring a limousine, discuss any specific needs or desires you have with the company.
This might include unique decorations to match the theme of your event, a specific type of music or entertainment system, or particular refreshments.
Some companies also offer custom lighting and seating arrangements to create the desired ambiance.
Be clear about your expectations and inquire about additional costs associated with these customizations.
A flexible and accommodating limo service will work with you to tailor the experience, ensuring that your event is personalized and memorable in every aspect. 
Checking for Additional Services
When hiring a limousine, exploring additional services offered by the company can add an extra layer of luxury to your experience.
Many limo services provide more than just transportation; they offer various amenities and special features.
These might include a red carpet rollout, a champagne toast, or on board entertainment systems.
Some companies also offer custom route planning for sightseeing or special event coordination assistance.
Inquire about these extra services and their costs to determine if they align with your event's needs and budget.
These added touches can elevate your limo experience, making your special occasion even more unforgettable and unique. 
Conclusion
Selecting the right limo hire involves careful consideration of various factors.
From thoroughly researching potential companies and inspecting their fleets, to understanding the rental agreement and ensuring safety and professionalism, each step is crucial.
Additionally, considering special requests, customizations, and additional services can greatly enhance your experience.
By taking the time to meticulously evaluate each aspect, you can ensure a choice that provides not only a luxurious ride but also peace of mind and a memorable experience.
Remember, the right limo hire can significantly contribute to the success and enjoyment of your special occasion.