Early access to super doesn't justify higher compulsory contributions
Written by

Brendan Coates, Program Director, Household Finances, Grattan Institute
A big part of the Morrison government's response to COVID-19 has been allowing people early access to their superannuation.
Australians who have claimed hardship have applied for A$30.7 billion[1] to date.
This has been happening in an environment in which compulsory super contributions are set to climb from 9.5% of wages to 12% over the next five years starting in July next year[2].
Many in the super industry[3] and former prime minister Paul Keating[4] argue that these scheduled increases have to go ahead in order to repair the damage done to the super balances of Australians who withdrew super.
However, new Grattan Institute modelling shows most Australians will have a comfortable retirement even if they have spent some of their super early.
Withdrawals cost less than you might think
Under the government's scheme, people who have lost their job or had their hours cut or trading income cut by 20% or more[5] were allowed to withdraw up to $10,000 from their super between April and June, and up to another $10,000 between July and December.
More than 500,000[6] have cleared out their super accounts entirely. Treasury expects total withdrawals to reach $42 billion[7].
Retirement incomes will fall for workers who withdraw their super, but not by as much as might be thought.
The pension means test means that the government, via higher pension payments, makes up much of what's lost.
Read more: Why we should worry less about retirement - and leave super at 9.5%[8]
The result is that a typical (median income) 35 year old who takes the full $20,000 would see their retirement balance fall by around $58,000 but would see their actual income over retirement would fall by only $24,000.
Put another way, in retirement that worker would earn 88% of their pre-retirement income instead of 89%.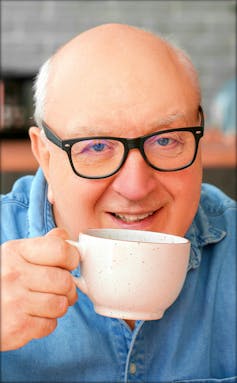 Authors: Brendan Coates, Program Director, Household Finances, Grattan Institute
Read more https://theconversation.com/early-access-to-super-doesnt-justify-higher-compulsory-contributions-143087