How To Choose Healthy Foods When Eating Out
Written by

NewsServices.com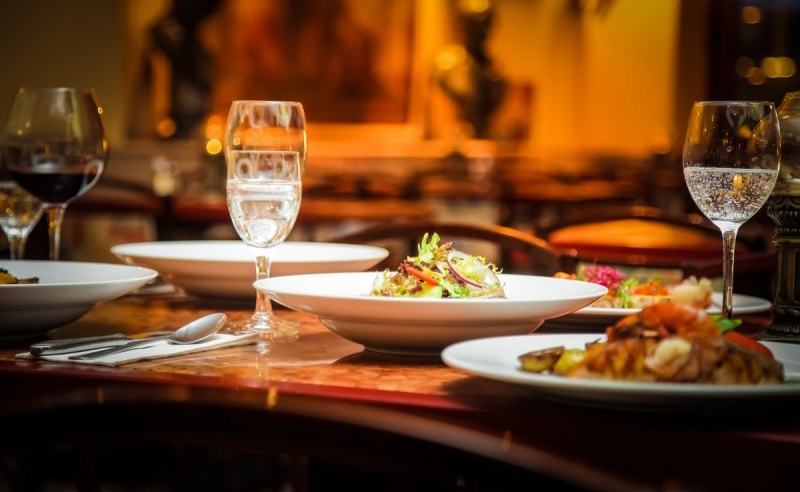 Are you currently on a diet and have been invited out with friends?
Or are you simply wanting to try food when you are out that is a bit, well, healthier?
Luckily, unless you are exclusively eating fast food, there are many restaurants that can offer you a healthy food option without losing the flavor. However, unless the menu has all of the calories and ingredients listed, it can be hard to know how to spot healthier food items without solely eating salads.
So, how can you eat healthy foods when eating out with friends or family? Read on to find out.
Balanced Items
Unless you are trained as a chef or nutritionist, it can be hard to know exactly what is considered a balanced meal.
If you are going to a curry house Bristol, you will likely find a healthy blend of meats (protein), rice (carbohydrates) mixed with milk and yogurts (fats), and vegetables. Indeed, the average Indian meal in a restaurant is healthier than most people think! So, keep an eye out for whole grains, veg, fruit, and non-saturated fats, as well as avoiding trans-fats. That way, you will have a more balanced meal.
Portion Size
If you are in the US, portion sizes can be a bit, well, extreme and many restaurants, cafes, and other eateries may regularly showcase eating contests.
Of course, the latter is not at all healthy, so when you are choosing somewhere to eat, be sure to keep an eye on the portion sizes. Remember, larger portion sizes may lead to food not being eaten, which is a waste of money. How do you check portion sizes before going? Look online for reviews!
Cooking Methods
Most restaurants will have their menus visible online, so look for information on how they cook their food.
In most cases, steamed, air-fried, boiled, and roasted foods are going to be miles better for you than deep fried, simply because these reduce fats in your meal. Some restaurants even offer customers the ability to swap their eating options around, so a meal that may be typically deep-fat fried may be substituted for an air-fried option.
Sauces and Dressings
Did you have a salad that had a taste of vinaigrette dressing? What was in the dressing?
Many sauces and dressings are high in sugar, salt, and, of course, fats, so if you can, try to get any salads without dressings our sauces. Also, if you are having steak, avoid the blue cheese dressing, as that is going to be loaded with trans-fats, as well as salts.
Salt and Sugar
OK, so most restaurants will have a saltshaker on the table.
If you can avoid it, please do! Salt is high in sodium, which increases blood pressure and can cause headaches; not ideal if you have a heart condition. Similarly, if you are having coffee after your meal, avoid adding lots of sugar. Sugar has also been linked to heart disease, and it can also increase your chances of developing tooth decay.