IRI Annual State Of The Industry Event For Australia Attracts Record Numbers
Written by

Tess Sanders Lazarus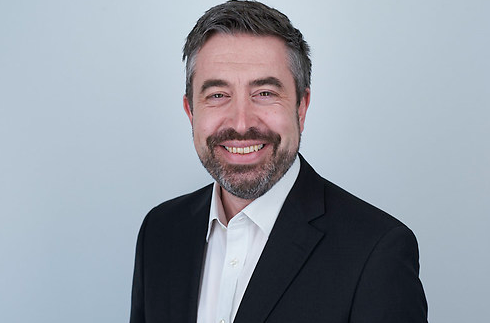 IRI delivered its annual State of the Industry event this month to a record number of attendees eager to understand how to navigate the challenges facing the FMCG sector and identify and embrace opportunities to drive growth.
- The event explored key themes: retail resilience, volatile volumes, inflation indecision and mixed momentum

- Key areas of opportunity were identified: the rise of value and values based products, increased leverage of loyalty programs, and creation of exclusive customer communities, innovation and rising adoption of online.
Paul Hinds, Managing Director for APAC with IRI®, the world's most innovative company for data, analytics and technology to FMCG Retail, has congratulated and thanked his team and industry professionals for their support and involvement in this year's IRI annual State of the Industry event. Thousands of people subscribed to attend the virtual event which included IRI industry and insights experts and profile keynote speakers including Professor Rachel Kennedy, Associate Director (Product Development), Ehrenberg-Bass Institute for Marketing Science.
Paul Hinds: "This year's State of the Industry event was incredibly successful and attracted record attendee numbers. These numbers reflect the general sentiment across the sector and the need for information, insights and guidance. While the sector is extremely resilient and agile, and for the most part, performing well, there is an overwhelming sense of uncertainty and eagerness to seek greater clarity around what the next 12 months holds and how to navigate it.
"Our State of the Industry event covered the key theme of resilience and adaptation in times of change. We explored the impact of macro and micro conditions on the FMCG sector across Australia. We also outlined how the industry is performing and how consumers are behaving as inflationary pressures impact households."
The IRI event covered expansive and indepth insights outlining the range of opportunities available to the sector to drive growth through innovation, a health and wellness mindset, the creation of value and values based products, finding ways to compete with out of home experiences in the home, developing products which reflect the diversity of the shopper fraternity and leveraging member oriented offerings and exclusive customer communities.
"Hinds: One of the key areas of opportunity for the sector in Australia is to focus investment on activities that will deliver personalisation and measurable impact. Exclusive member based pricing via loyalty programs such as Flybuys and rapidly evolving retail media networks such as Coles 360 represent opportunities for precise targeting and a clear ROI. This approach is fast gaining traction and we expect to see rapid testing and adoption both locally and globally.
"While sustainability is top of mind for many shoppers, the need to close the cost gap is going to present significant opportunities for brands. Brands that embrace value as well as values will be rewarded for their ingenuity.
"Our research clearly shows that brands that continue to innovate through new product offerings and new takes on heritage offerings achieve strong growth. Shoppers are sentimental and emotion is important when selling in markets experiencing fear and fatigue.
"Another area of focus for the sector involves the need to compete with the out of home experience. With lockdowns diminishing, consumers are out and about trying to make up for lost time. During the pandemic we saw an increase in premium sales as shoppers sought to replicate out of home enjoyment and experiences in the home. Now that consumers can go out, the sector needs to focus on creating products and campaigns that lure shoppers back to the shelves to purchase items that enable them to continue the fun even while they are home.
"Online shopping is growing at the fastest rate in our history. In the last quarter, online retail sales increased by 61 percent compared to 13 percent for bricks and mortar. If we zoom in on FMCG, online grew by a massive 96 percent compared to 2 percent for bricks and mortar. This growth in online cuts an obvious pathway forward for brands and retailers to continue focus on online while at the same time also incorporating online into the physical store environment to maintain footfall and relevance.
"Overall, while inflation is biting, consumers are still spending however the increase in cost of living has impacted the lower income band of the market space the most. There are certainly some headwinds afoot however as our State of the Industry event showcased, the future holds immense scope for innovation and growth for the FMCG sector provided we utilise insights and draw on them to translate the macro and micro challenges and consumer sentiment and changing behaviours into opportunities."
To enquire about the event, go to: https://www.iriworldwide.com/en-au/company/contact-us
About IRI:
As a forward-thinking FMCG business, you're driven by a constant desire to innovate and anticipate your customers' next move.
However, spotting the right opportunities can sometimes be challenging. At IRI, we make the complex simple. Powered by our integrated and market-leading technology, analytics, and Liquid Data™ we work with you to deliver insight and consulting solutions that help you stay ahead of the curve and deliver on your customers' changing needs. We help you see what's possible, so you can pursue your potential.
Find your advantage IRIworldwide.com