8 Office-Friendly Promotional Items
Written by

NewsServices.com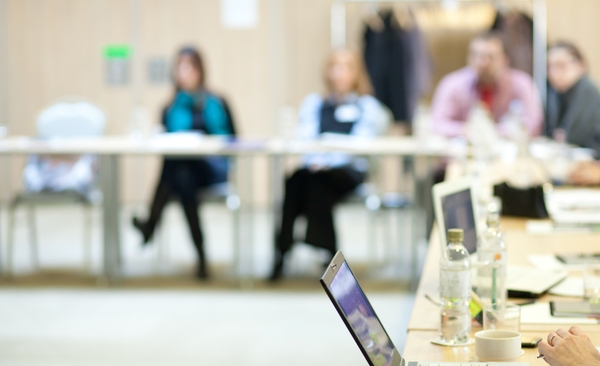 Using promotional merchandise to expand your brand's reach is a tried-and-true marketing tradition. If you're aiming to give out promo merch to an office crowd, however, you want to make sure the gifts can help ease the stress of their day-to-day work. If you're able to boost their efficiency at work, they will be beyond thankful for the promo gift you've given to them. To help you find the right item to promote your brand in an office setting, here are eight office-friendly promotional items you should know about:
1. Paperweights
If you work in an office and don't have a paperweight, you're ignoring one of the best organizing tools money can buy. A proper paperweight can help you work in any environment and allows you to enjoy an outside breeze, even if your desk is covered in work papers. By emblazoning a paperweight with your company's logo, you can remind its user about your products and services every time they get their desk in order.
2. Pens
If you're caught without a pen in an office environment, you can look foolish. Having a full, efficient pen on your body at all times is practically an unwritten office law. Pens are great for promotional marketing campaigns due to how insanely affordable they are. If you want to really go for the moon, you should buy your promotional pens in bulk (that way you'll have plenty of pens to give out at events for the foreseeable future).
3. Mouse Pads
Although the current tech world sometimes consists of mouseless devices, many of the computers you work on in the office remain tethered to the mouse and keyboard. To help people keep their mouse in shape, and to give them a comfortable working space, you should be giving out quality, well-designed, and branded mouse pads when you can. This gift can truly transform a customer's work desk.
4. Notepads
Depending on the type of office you're working in, you may need an easy place to write down notes on the fly. While many people use their phones for this task nowadays, your phone is not nearly as reliable as a notepad. Notepads are meant for one, specific, purpose, which makes them more tactile and inspiring. After all, most people would agree that a note that's written down holds more weight than one that's stored on your iPhone.
5. Water Bottles
To get a full day of work done, you need to be in great mental and physical shape. Few habits are as beneficial to your physical and mental health as drinking tons of water (each and every day). If you give branded water bottles to customers or employees, they will be more inspired to begin drinking their fair share of water every day. As they feel healthier, they'll look at their water bottle, and remember that your generosity is what led them down this new path. Water bottles are also great promotional gifts for trade shows and conventions.
6. Coffee Mugs
While water is the healthiest work drink option, coffee remains seductive and attractive. If drinking in moderation, it's great for perking you up. And the fact that it's absolutely delicious is just a bonus. Brand coffee mugs, and send them to offices where you want to spread the word about your brand, and you'll quickly gain attention. Coffee mugs can be more expensive to order in bulk than the other items on this list, but it's nearly guaranteed to be a hit with whatever audience you give them to.
7. Stress Balls
Even if you go to work with a positive attitude, some days are unavoidably stressful. If you've ever seen somebody using a stress ball, you'll know how useful this little, simple tool can be for calming your nerves. Having something to squeeze as you get your mind even, and prepare for the rest of the day, can prove invaluable in an office setting. Every time that a customer uses your branded stress ball, they'll be thankful for the stress management boost that you've given them.
8. Staplers
Few office desk setups are complete without a quality stapler. Staplers have become dirt cheap recently, which makes them a perfect option for bulk-ordered promotional merch. You can add a little flair and fun to the design to make them that much more attractive. And remember, you can use a stapler as a paperweight!
Boost Office Morale
With these promotional gifts, you can easily boost morale in office settings. Whether you're sending your promo merch to other offices to expand your brand or giving gifts to loyal employees, you need to invest in high-quality promotional merch. Doing so will ensure that all future promotional marketing campaigns you're involved in go smoothly as well.