Duvet vs Comforter
Written by

NewsServices.com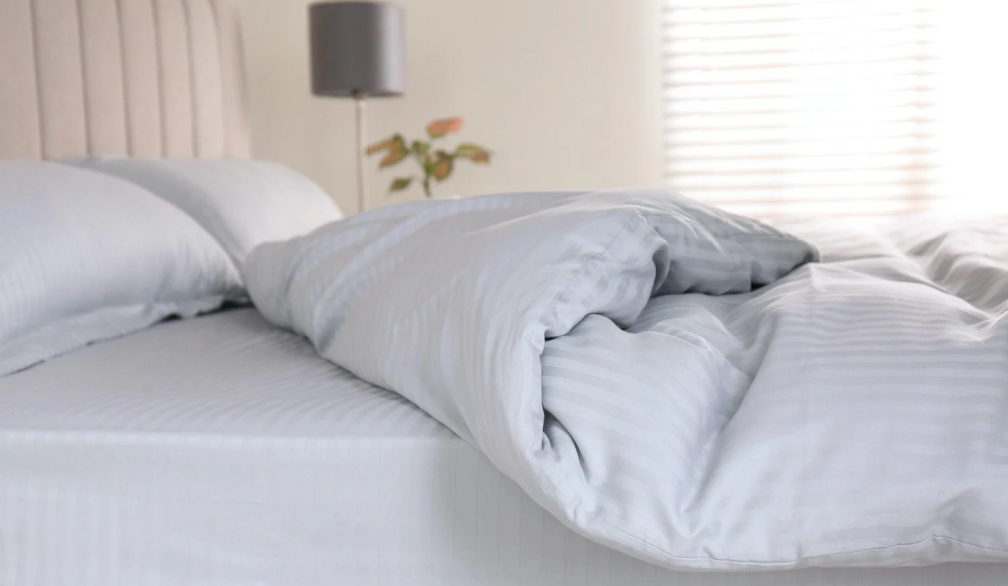 Navigating the world of bedding can be challenging. You may be familiar with your bedspread to be a sheet you sleep on, but you should know your bedspread is more than just a plain sheet, and you should be aware of the different parts of your bedspread before buying.
The Main Difference Between a Comforter and a Duvet
A comforter is one piece of bedding, but a duvet is made of two different parts.
A duvet or quilt requires an insert and a cover, but a comforter only needs one, making this the primary distinction between the two types of bedding. While a duvet includes an insert that serves as the fill, a comforter is often quilted with the filling dispersed evenly. Similar to how a pillow goes in a pillowcase, the insert slides into the duvet cover.
Once you purchase a comforter, it is ready to use and does not require a duvet cover or other type of cover. 
On a comforter, you can use a duvet cover if you choose. Most people do so to prevent their comforter from getting soiled.
A comforter can also serve as the duvet's insert. A duvet cover is an option, but it's not required for a comforter.
Duvet vs Comforter Sizes
Although comforters might appear fluffier than duvets, duvets are typically bigger. 
Unlike duvets, which usually fit the precise size of the mattress, they dangle over the edge of the bed. 
It would be best if you first thought about the size and thickness of your mattress before purchasing a duvet or comforter. 
Look for a comforter or duvet in the upper range of the advised proportions, or even consider upsizing if your mattress is on the heavier side.
Duvet: Pros and Cons
Each bedding has its advantages and disadvantages. A duvet is a popular option due to its simple design and convenient use. Here we list down the Pros and Cons of a Duvet:
Pros:
- Simple to use

- 

Easy to clean

- 

Easy to modify

- 

Highly Convenience

- 

The cover and insert are easily replaced.
Cons:
- 

Filler easily clumps together

- 

Difficult to construct
A duvet can be challenging to construct while having a simple use and can be easily replaced if it becomes discoloured or worn out. The filling alone is not put together properly and may clump up.
You won't have to worry about the duvet insert clumping up since the Casper duvet cover features a quilted design that is sewn in with little clips that hold the duvet in place.
Comforter: Pros and Cons
If you want bedding ready to use right out of the bag, a comforter is your number one go-to.
A comforter usually comes with a matching set, saving you from having to search far and wide for extra bedding.
Pros:
- 

Ready to use right out of the bag

- 

Provides a layered look to your bed

- 

Often comes in matching bed sets

- 

The filling is built-in and evenly distributed
Cons:
- 

More difficult to clean
Easily turn hot
Most comforters are dry clean since they come as a one-piece and have an incredibly large size.
An important thing to note, if you usually sleep without an air conditioner in a humid environment, it can get too heated and will affect your sleep comfort.
It is best to go after a duvet, but back again, when choosing your type of bedding, preferences always come first.