Top Vacuum Cleaners of 2022
Written by

NewsServices.com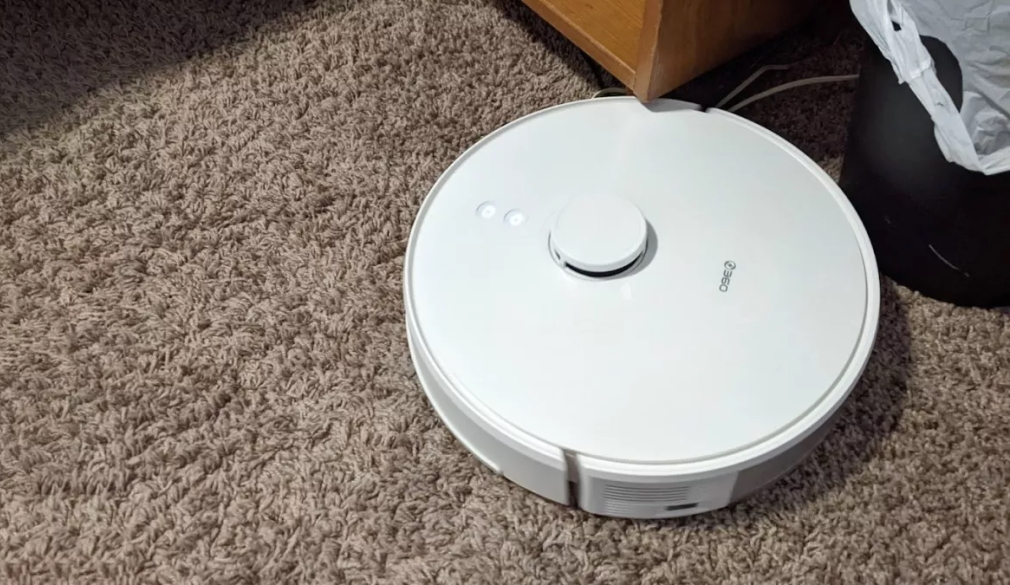 People often underestimate how important the right vacuum cleaner is until they buy the wrong one. It's all the rage, but you get it home and it's heavy, difficult to manoeuvre and lacks the attachments you have come to expect. Whether you prefer a cordless stick, a robot vacuum or a traditional upright vacuum, check out the top vacuum cleaners of 2022.
360 Smart Life S10
If you are in the market for a robot vacuum in Australia, look no further than 360 Smart Life's S10. With a slick in-app navigation system, you can create multiple floor plans for a variety of cleaning options. Schedule your cleans, designate no-go areas, and assign rooms for mopping or vacuuming. It's an ultra-slim piece of technology that can detect obstacles and determine whether it can fit under different items of furniture. You don't need to worry about handling or ease of use, it does all the hard work for you picking up debris and dander from carpets and hard floors in-between deep cleans. At $999.99 it is one of the most affordable top-end robot vacuums on the market.
Samsung Jet 90 Stick Vacuum
This offering from Samsung is ideal for anyone with allergies or asthma. Its 5-layered filtration system captures microdust particles to make breathing easy, even in the height of allergy season. It will give you 60 minutes of run-time and 200W of suction power. It also comes with four tools.
iRobot Roomba i7
If you're looking for a major name, it doesn't come bigger than iRobot if you're in the market for a robot vacuum. The i7 comes in standard and plus, which provides a self-emptying base. It's pricey, even if you don't need the dock. That being said, it's too good to leave off of this list. With an efficient navigation system, it cleans quickly and efficiently.
Dyson V15 Detect
If you're looking for a luxury number, then the Dyson V15 is exactly what you want. It offers many of the V11's best features, with click-in batteries, three cleaning modes, plus a cleaner head that adjusts to the floor type automatically. If you're a pet owner, the V15 features an anti-tangle tool designed to pick up hair without clogs. It also features a laser to detect minuscule debris on hard flooring. It's an excellent option if you're willing to pay the price.
Mile Triflex HX1
The beauty of the HX1 is it operates as an upright, handheld or cordless stick – whatever the task, the HX1 can handle it. With three power settings to choose from, you can tackle any task and it operates for 60 minutes of continuous operation between charges. In addition to its fast and powerful performance, it also offers hygienic, quiet operation.
Evovacs Deebot T9+
The newest offering from Ecovacs is a powerful floor-care solution for any floor. It mops, it vacuums, and it can even spritz air freshener. With an updating auto-mapping system, it is far more intelligent than previous Ecovacs units. You don't have to do much to get it up and running.
360 Cordless Stick
If you're looking for a cordless stick, the 360 is the perfect solution. With strong suction and low noise, this lightweight system offers four brush heads with multi-function cleaning capabilities. It also comes equipped with ultraviolet rays to eliminate bacteria and dust mites. It's great for hard flooring and carpets, whether you're tackling the living room or stairs. It's also suitable for use on upholstery, windows, curtains, beds, and tables. If you need to clean your car, its lightweight body makes it the perfect tool to navigate the interior. In addition, it features an ergonomic handle to make cleaning the ceiling a cinch. It takes just four hours for a full charge and operates on low speed for up to 40 minutes and high speed for 25.
Dyson Cinetic Big Ball
If you prefer a more traditional vacuum, then the Cinetic Big Ball might be precisely what you're looking for. You don't need to worry about charging it or run times, just plug it in and vacuum until your heart is content. This powerful number offers hygienic bin emptying, no dirty filters to replace or even wash, and if you knock it over it'll get back up again thanks to its ball design. The wand rotates 360° so you can reach anything from any angle!
Nobody can live without a vacuum, it's perhaps the most essential of appliances. They pick up dust, dirt, and debris which is important for respiratory health as well as cleanliness. With so many options on the market, it can be difficult to choose which. But now that you have a clearer idea of the best vacuum cleaners Australia has to offer in 2022, you can choose the perfect option for your home.