Australian startup takes life-saving tech to the world
Written by

Tess Sanders Lazarus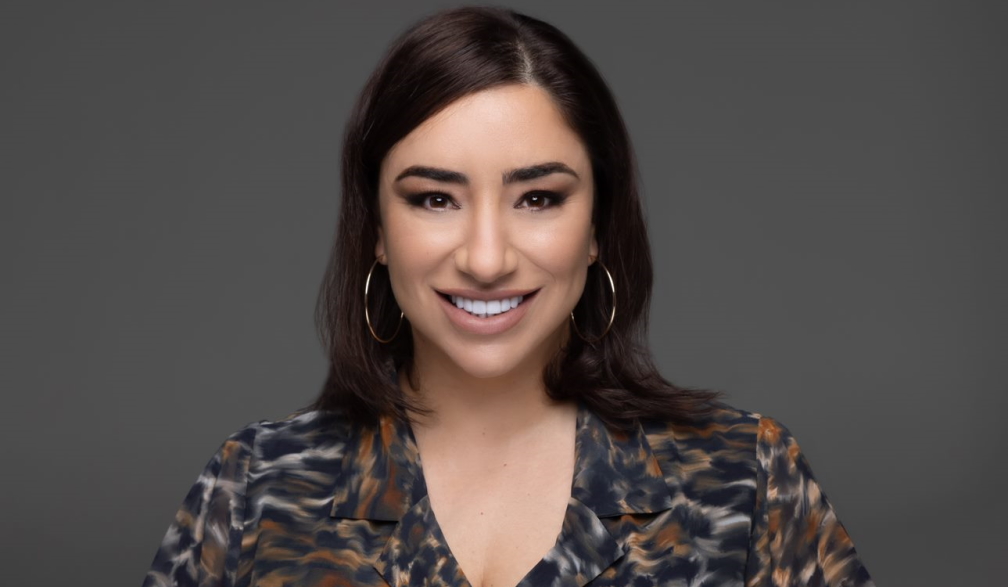 Australian startup, GVDP, which stands for Global Voluntary Disclosure Project, has commenced its launch in Australia and the United States, delivering life-saving technology to people throughout the globe.
Founded by Kathrine Peereboom, a well-known and highly respected advocate and founder of Spectrum Support, GVDP is a tech based startup that has built the world's most advanced and deployable software system for the management of interactions with vulnerable persons. The startup is also backed by the world's largest tech businesses, Microsoft and SoftwareOne.
The GVDP provides first responders with real-time, in the field access to crucial information about disabled and vulnerable people, ensuring safer, more effective interactions. The system works using two standalone applications: the First Responder App and the General User App. The technology provides individuals, carers, first responders and enterprises access to voluntarily shared data to help save lives on a global scale.
"The GVDP will save lives and assist first responders and other service providers to engage with disabled and vulnerable people in a more informed and safer way," Ms Peereboom said.
"The GVDP is the first technology of its kind to be rolled out globally. It has been developed in partnership with some of the biggest players in the tech space and is now being trialled in Australia and the US in preparation for our full-scale global rollout in September this year.
"As an Australian business, I am immensely proud of what we are achieving and how we will change the way in which vulnerable people are engaged and supported across the world – a way that will fundamentally improve their life, human rights, safety, security, health, wellness and opportunity to thrive as members of our community."
Organisations and businesses across the world are implementing the GVDP software and adding the First Responder App to their devices. The Apps combine Bluetooth technology (BLE) and the sophisticated encryption of the Microsoft Azure Platform, to deliver the most secure system in the world.
The GVDP system includes a broad range of wearable devices including smart watches which have been built to include beacons capable of communicating with the First Responder App from a distance. First Responders using a mobile phone or tablet with the GVDP First Responder App allows access to live intelligence about the person. This assists the First Responder App user to approach every situation with the background they need for accurate situational awareness and understanding.
"The system has taken several years to develop involving significant consultation across a broad range of sectors," Ms Peereboom added.
"The system has been designed and built in collaboration with disabled and vulnerable individuals, advocates, representative bodies, first responders, parents, disability support workers, the LGBTIQ+ community and many cultural backgrounds. Extensive research and interviews were conducted over a six month period across Australia, America, Colombia and New Zealand.
"The GVDP is designed to integrate easily into existing organisational procedural and technology frameworks and to be as user friendly as possible to optimise adoption globally."
The GVDP has a powerful suite of business partnerships in the USA including Microsoft and SoftwareOne. Representatives from Chicago PD, the FBI, Special Olympics, Queensland Police Service, Queensland Ambulance Service, Hearing Australia, and Autism communities are also involved in the GVDP's rollout.
"Our launch is now underway in Queensland, Australia and in Texas, USA. This will assist us in firming up our communications and deployment activities as part of our global roll out program which commences in October this year," Ms Peereboom explained.
"With the GVDP, no child with autism will ever be lost in the wilderness again, no person with mental health issues will ever be approached without awareness of their condition and health needs, no elderly person will ever walk away from their care home lost for hours or days, no vulnerable person will ever have to endure unnecessary and avoidable hardship as a result of their situation.
"Thanks to the GVDP – every person, will matter and will be visible. This is life changing and it is life saving."
About Kathrine Peereboom
Kathrine Peereboom is an award winning vulnerable persons advocate and mother of three severely autistic boys who founded Spectrum other first responders across Australia. Her work has won awards and helped to improve interactions between police and vulnerable persons. In 2022 she launched the GVDP to provide first responders and other service providers with the ability to engage with vulnerable people in a more informed and safer way.
About GVDP
The Global Voluntary Disclosure Project (GVDP) was launched in 2022 to provide first responders and other service providers with real-time, in the field access to crucial information - ensuring safer, more effective interactions with vulnerable people.
The GVDP comprises an online database that allows users to electronically declare their individual needs. It is the only system of its kind and the only place where users are able to curate information for themselves or others for use in emergency situations.
gvdp.com