5 LinkedIn Marketing Tips To Get More Business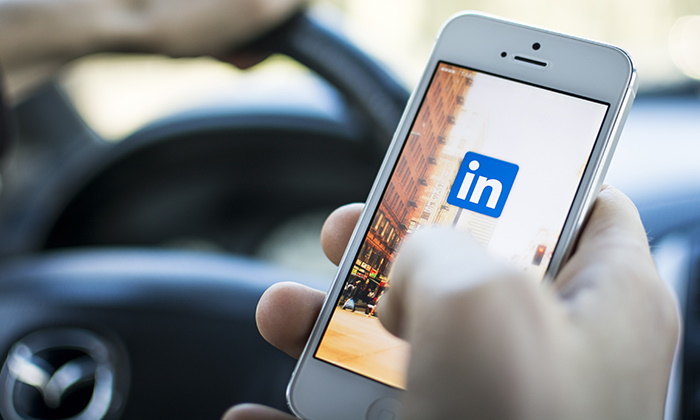 To be successful in today's business world, it is essential to have a strong social media presence. LinkedIn is a powerful tool to help you connect with potential customers and grow your business. But with over 800 million users, it is not easy to stand out from the crowd and generate leads. Fortunately, you can do a few things to improve your lead generation and get more business on LinkedIn. Here are five tips:
1- Find Highly Targeted Customers and Connections
Targeting your ideal customer is essential for any marketing strategy, and LinkedIn is no exception. Use the platform's search features to find potential customers that fit your desired criteria. Then, send them a personalized message asking them to connect. When you've made a connection, take the time to learn more about them and their needs. This will give you a better idea of how to serve them best.
You can set up LinkedIn to only show your products and services to a select category of people. LinkedIn allows you to target your content by job title, company size, industry, and geography. This feature is particularly beneficial if you are a B2B company.
For example, if you're a web design company that primarily works with small businesses, you can target your content so that it only appears in the feeds of small business owners or decision-makers in the web design industry.
2- Create Compelling Content
Once you've identified your target audience, it's time to start creating content that will resonate with them. Share blog posts, infographics, images, and other types of content to help you connect with your target audience. Keep in mind that LinkedIn is a professional network, so your content should be respectful and informative. That said, don't be afraid to show some personality in your posts.
Make sure the content is high quality and provides value. If you consistently create compelling content, you'll start to build a reputation as an expert in your industry, and people will be more likely to do business with you.
3- Join Groups and Stay Active
Joining LinkedIn groups relevant to your industry is a great way to connect with potential customers and grow your business. Groups provide a space for like-minded professionals to network, share ideas, and collaborate. When you join a group, be active and contribute to the discussion. This will help you build trust and credibility with other group members and establish yourself as a thought leader.
You can also create your own group. This is a great way to build a community around your brand and attract new leads. Make sure you're prepared to be an active group leader and moderator.
4- Take The Help of Automation Software
There are different automation tools you can leverage to acquire more customers via LinkedIn. One of the best LinkedIn lead generation tools to help you do this is E Leads Pro, which helps businesses generate hot leads from LinkedIn. With E Leads Pro, you can grow your professional network with high-quality leads interested in your products or services.
E Leads Pro is one of the top LinkedIn automation tools that uses an artificial intelligence software together with their highly skilled marketing specialists to create a powerful lead generation system. This is one of the best lead generation tools available on LinkedIn, and it can help you quickly grow your email marketing list in a targeted and efficient way.
5- Stay On Customers' Radars
It's important to keep your business top-of-mind for potential customers. If you're not staying in touch, they may forget about you when they're ready to buy. If you have a strong relationship with your customers, they'll likely stick with you.
There are several ways to stay on customers' radars on LinkedIn. These include:
Share timely updates about your products or services: If you have a new product or service, let your network know.

Share blog posts, articles, or other content:  If you produce high-quality content, share it on LinkedIn to get more eyes on it.

Engage in conversations: Join relevant discussions and chime in with your thoughts. This will help you stay top of mind and build relationships with potential customers.

Run LinkedIn ads: LinkedIn Ads is a paid advertising platform that allows you to target your ads to a specific audience. This is a great way to reach potential customers you know are interested in your offer.
Take Steps To Grow Your Business With LinkedIn
LinkedIn can be a powerful tool to help you grow your business. By following the tips above, you can start generating leads and building relationships with potential customers. If you're not already using LinkedIn, now is the time to start.