The characteristics of exceptional leaders' people will genuinely follow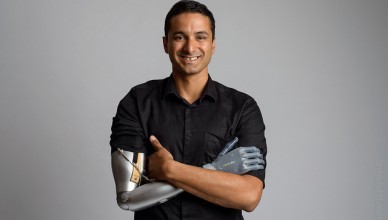 Every day we turn on the news and are exposed to a range of world leaders, politicians, and CEOs who for better or worse, have influence over our day-to-day lives and decisions. But in light of recent world events including the Australian Bushfires, COVID-19, and the American elections, we are noticing a great shift in the way the public respond to these leaders, with people feeling no shame in calling them out when their actions don't align with their values.
Through years of training business professionals and entrepreneurs, as well as studying the lives and habits of some of the world's most renowned leaders, I have uncovered what characteristics truly have set them apart and how each of us can harness their skillsets to attract genuine followers.
An exceptional leader:
Puts Integrity Above Everything
You can build a fantastic business brand, with great logos, assets and endorsements, however if this isn't backed up with integrity, authenticity and vulnerability, your brand will eventually lose all value. Unfortunately, integrity isn't a hat that you can put on for special events – it's an inside job that starts with you. An exceptional leader knows that at the end of the day, no matter what news headlines might say, or what things your team might discuss around the office water cooler, they stick by their values and demonstrate integrity in every situation.
Has a Perfect Blend of Character & Charisma
While charisma is fantastic and everyone notices the guy who stands out from the great, a powerful leader will back this up with genuine character traits. A person of strong character who lives and leads honestly and ethically, will outlast someone who only shows us the 'highlight reel' of their lives. A great example of this type of influencer, is former First-Lady, Michelle Obama. She championed many fantastic causes while she was First-Lady, yet was authentic, passionate, and charismatic in her delivery… A perfect blend of characterisma!
Prioritises Loyalty Over Opportunity
As a leader, you will be known by your character and loyalty, particularly during crisis. Loyalty means you will stand by your team, your community and even your dreams when things become difficult. As a business professional, you will often have many opportunities on your doorstop, but a great leader knows that if you need to backstab, reject, or overlook those around you to reach it, you're going in the wrong direction. Even though opportunities may come your way, true leaders will always make loyalty their first priority.
Is a Powerful Storyteller
One of the greatest assets I have gained in my career, was being able to use my story to inspire and coach others. While people may believe you need connections, a huge bankroll, or a senior leadership position to have influence, in today's day and age, this is no longer the case. Your greatest asset, and what will make you stand out from the crowd is not your expertise or rank…it's your story. No one else on the planet has your story, or ability to share it, so build your following based on your own experiences and insight. You must learn how to share powerful stories to evoke emotions and win the buy-in of hearts and minds to your message.
While there are many more characteristics that are unique to exceptional leaders, these four I have found are key indicators that you will succeed, no matter what industry you are in. If you can start working on implementing these traits into your leadership style, while it may take time, people won't be able to help but follow you.
People Follow People is a practical guide for embracing your true character and is centred around 12 characteristics you need to become an outstanding leader who attracts a loyal following and leaves a revered legacy. Chapter by chapter, Sam provides practical advice on how current and aspiring leaders can respond to this profile economy shift, arguing that what really wins respect – and can tie hearts and minds to you for a lifetime – comes from inside: our values, character, loyalty, and integrity.
"People Follow People: The 12 characteristics of an influencer leader" is published by Wiley and available in bookstores across the country from February 1, 2020 and also available through Cawthorn's website: https://www.samcawthorn.com or https://amzn.to/2XAtRDz
RRP $19.99
About Sam Cawthorn:
In 2006 Sam's life changed forever when he was involved in a major car accident which left him with an amputated right arm and a permanent disability in his right leg. Sam went on to become one of the world's most in demand global professional speakers. Sam Cawthorn has written 11 books including 4 international best sellers. He is the Founder of Speakers Institute Group of Companies and is a global commentator in resilience, storytelling and influence. He has been a Professional Keynote Speaker for 15 years and travels from Sydney Australia.