Logit.io Launches Significant Alerting Upgrades To All Users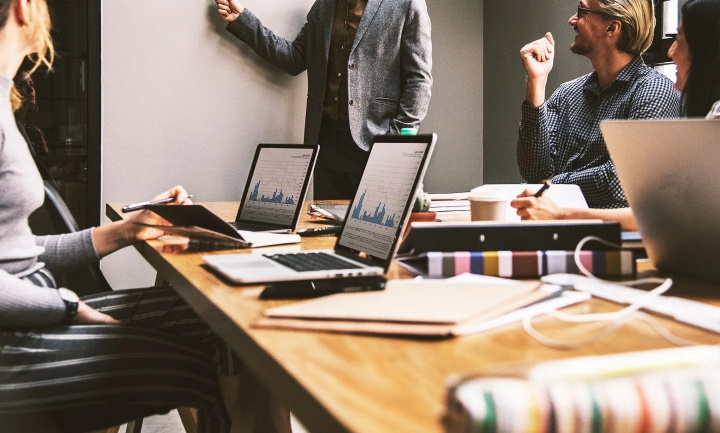 Popular cloud-native managed ELK & hosted Grafana vendor Logit.io announces improved alerting and monitoring to help users improve their observability in the face of serious security issues.
Managed cloud ELK & hosted Grafana vendor Logit.io announced today that they've launched a significant upgrade to their alerting and monitoring functionality.
This update improves upon the speed of debugging, the platform user interface (UI) and adds a wealth of new alerting templates from which users can readily configure a number of popular alert types.
Included among these common alert types are spike, percentage match, frequency, flatline, change and any match alert templates. Some of the key benefits the previously cited alert types can offer are included below;
Spike alerts can be configured to raise awareness of rapidly increasing traffic from dubious origins (as would be indicated as part of a DDoS attack).
Frequency alerts are often useful to raise awareness of log events occurring at a higher than expected rate so they can be further investigated for effective security triaging.
Flatline alerts are met when your events are below your specified threshold for the time period you have also configured. An example of this is if no visitors are logged as having visited your site for an extended time period a flatline alert can be triggered and is a strong indicator that your site is currently facing downtime.
Change alerts are designed to highlight unexpected changes made against a part of your infrastructure. This can prove useful in instances where role-based permissions can't be configured to prevent code changes.
Any match alerts are triggered when at a minimum of one event matches the query you have specified. If your alert is set to only match a type of error being logged then this means you can identify this error the first time it occurs.
There is also the option to configure custom alerts from scratch, this enables easier migration of preexisting alert configurations (that you may have hosted on external services) and unlimited configuration options including those for blacklisting, whitelisting and cardinality.
In light of vulnerabilities such as Log4J2 having such wide-reaching and potentially devastating effects, it is vital for developers, operations and DevSecOps practitioners alike to enable alerting across all of the tools that they use for monitoring their infrastructure.
Without proactive monitoring of events, it is easy to open an organisation up to blindspots that occur when the correlation of suspicious activity is neglected and unsecured user access to configuration files is permitted.
Logit.io alerting and notifications also allow for configuration to a variety of endpoints in addition to email with step by step instructions for Slack, Pagerduty and WebHooks available in their regularly updated help centre.
New users to Logit.io can get started with a free 14-day today, no credit card required: https://bit.ly/3j4oJTd
Company Biography: Logit.io enables IT leaders at leading companies such as Maersk, YourEDI, Ringier, Murphy Oil & Nikon to ensure complete observability of their operations and strengthen their security and alerting abilities.
The Logit.io platform provides a managed observability platform for deploying Elasticsearch, Kibana, Open Distro for Elasticsearch & Grafana and saves engineers around the globe from spending time on maintenance, configuration and optimisation.