How-To Guide: Starting A Window Cleaning Business
Written by

NewsServices.com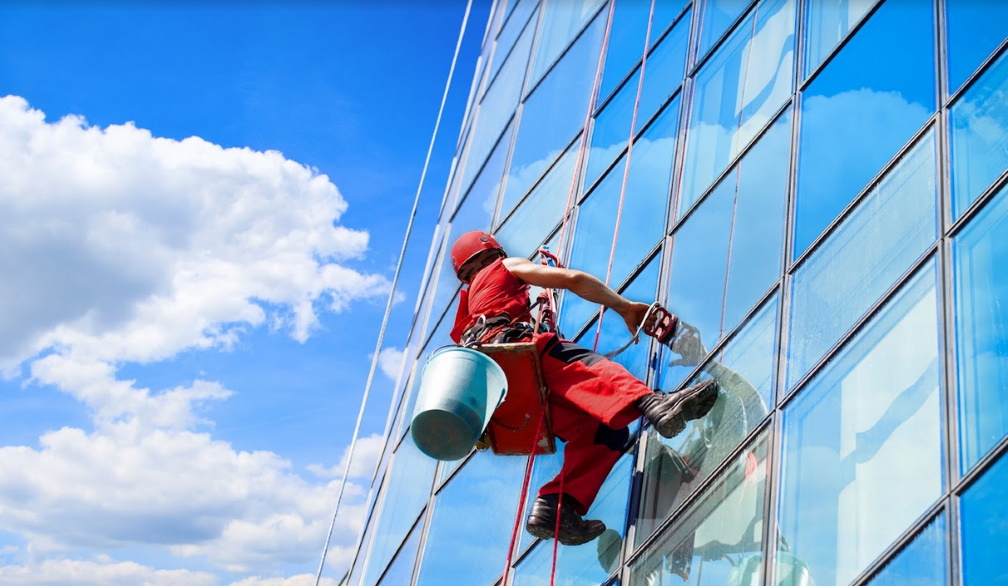 A window-cleaning business is an excellent way to be your own boss and control your daily activities. Window cleaning is one industry that has experienced huge development in safety equipment in recent years. When done correctly, it can be very safe and is a worthy venture to start. 
Starting a window cleaning business involves financial risks just like any other business. Therefore, you need to do careful and considered research to ensure you aren't making any impulsive decisions that will make it harder to succeed, especially in the early startup phase. With the right plan, hard work, and commitment to quality service, your window cleaning business will prosper and grow. 
A business plan defines the business's roadmap from marketing, financial, and operational standpoints. Before beginning , you should have a plan that defines your window cleaning service's objectives, costs, and risks. Also, the business plan should include any business management technology you'll need, like all encompassing scheduling, invoicing and communication software from companies like Jobber. (1)
When designing the plan, you should define your target market: residential, commercial, or both. Conducting a market analysis can help identify areas where the market isn't saturated. Creating a budget covering all business costs, including insurance, uniforms, permits, marketing, and utilities can also help. (2)
Your business plan should also include the funding option you'll need in the business. For example, you may want to invest a proportion of the revenue generated by your business back into strategies that are going to help it grow. Free online resources like this invoice template for professional window cleaners, will facilitate faster payments and more professional looking invoices that customers will begin to associate with you and your brand. 
2. Register Your Business 
Once you've chosen to start a cleaning business, you should know the legal aspects of owning and operating one. The first step in doing so involves choosing a business name, which should be a unique and clear representation of your brand. (2)
Second, select your business entity as a sole proprietorship, limited liability company (LLC), or corporation. Here's the difference:
Sole proprietorship

is simple but comes at a cost as tax implications may fall to your personal returns in case of a legal or financial dispute. 

A

Limited Liability Company (LLC)

offers more personal liability protection than sole proprietorship when filing taxes. You can form an LLC as an individual or partnership.

The

corporation

model is popular among businesses that aspire to grow aggressively. It offers liability protection but at the expense of more paperwork and having a board of directors in place. (2)
If you want to separate your personal and business assets, you should consider LLC or corporation though you'll be involved in more paperwork.
3.Secure Cleaning Supplies And Equipment 
Your cleaning business may not require large supplies when starting out. It's better to start small, then bring in more supplies as demand for your service grows. If focused on cleaning storefronts or homes, essential cleaning solutions and clothing will usually suffice. (3) 
However, cleaning high-rise buildings and large office premises may require securing a licence to show that your business is qualified to do so. Besides cleaning solutions, ropes, pulleys, and other mobility equipment will be necessary. (3). Many window cleaners become gutter cleaners. The equipment required is not very expensive but it must be good quality.

A service vehicle to carry your equipment is vital, so either lease or buy a vehicle. If you already own one, you can repurpose it for your business. (3)
4. Decide On Pricing Strategies 
Pricing is an essential aspect of your window cleaning business, as it determines the type of clients you'll serve. You can charge per square foot for office or commercial buildings, or per window for residential buildings.
Another viable pricing strategy for large houses is charging per hour to increase efficiency and pane-to-pane rates for medium ones. To start with pricing, ask clients or research what the competition charges. Adjust your prices as to where you want to position yourself in the market. (4)
After you have everything set up, your next step should be finding the right clients and working towards retaining them. Some marketing strategies include incentivising referrals,  using social media campaigns and email marketing. (2)
Another strategy for finding clients is by listing your business on local directories. This is because customers are likely to look for local window cleaning services for their homes and businesses. After getting clients, you can ask them to rate and review your business to build your online authority. (4)
Conclusion 
A window cleaning business is an excellent venture as you don't necessarily have to be an expert when starting. However, you have to ensure you run it properly to grow. Creating a business plan, registering your business, and marketing it to prospects are crucial steps. 
References: