All You Need to Know about Live Game Tournaments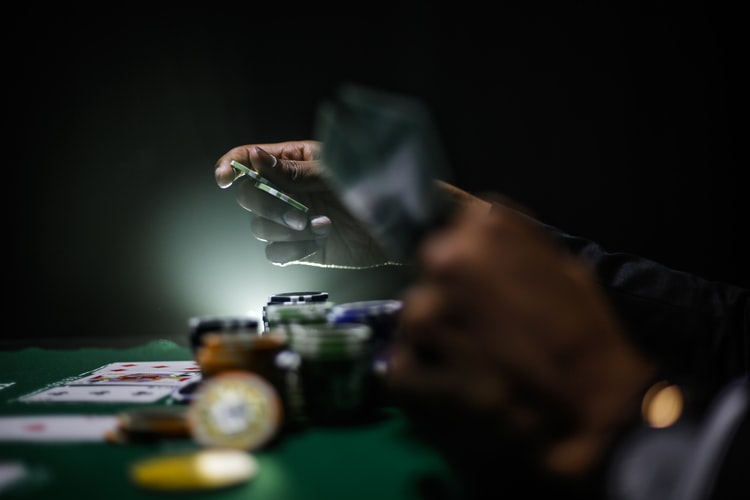 The online casino enterprise is growing and thriving. New games are being produced with new markets of players. To be ahead of competitors in the business, online casinos need to think of more engaging bonuses and events. Live Game Tournaments offer players an intriguing, unique experience.
There is something magical about playing in a live casino. You are at the comfort of your own home. At the same time, you are playing with multiple people and interacting with live dealers. Live Game Tournaments spice up this experience.

How Live Game Tournaments Work
Live Game Tournaments are one of the more progressive variants of live gaming. It offers an avenue for players who find a thrill in competing with other people in table games. Not just anyone can join these tournaments. Online casinos want the real deal with serious gamblers. Any loyal player who knows the ropes in live casinos can take part in tournaments. 
During a Tournament, participants are given a limited amount of time to test their luck against other players. They need to wager their chips and test their chances wisely. Players that earn the highest earnings, points, or highest number of rounds can win. 
The Timeline 
Tournaments aren't planned on the spot. It takes a complete marketing scheme to pull off a successful event. Time is the essence of these kinds of events with lots of promotional material and marketing being done to solidify its success. An online casino usually announces a week-long special offer with a specific prize pool. It requires its players to participate in a promotions page before entering a tournament. The most important part of this timeline, however, is the participant pool.
Some online casinos require an entrance fee or a 'freeroll'. Other casinos have scheduled tournaments for small games that run at all hours of the day. An online casino can disregard how much players bet and use an 'equalized payout system' in which bettors are ranked whenever they play nominated games. These are all variants of two basic kinds of tournaments.
Sit-and-Go Tournaments
For Sit-and-Go Tournaments, there is no specific time that an online casino announces for the start of the event. It will only begin when the minimum amount of players register to participate. It is possible for more players to join the tournament after it starts. 
Scheduled Tournaments
For these kinds of events, a specific opening date and time is established and announced. Players need to register in order to participate. Other players cannot register once a scheduled tournament begins. These events usually last much longer than Sit-and-Go Tournaments, in some instances lasting over a month.
There are countless ways online casinos can collect and select participants for tournaments. Some offer different bonuses, rules, and limits. The heart of Live Game Tournaments and what most online casinos have in common, however, is the prize pool. 
Prize Pool
The prize pool is the amount of money a player can win in a Live Game Tournament. If the prize pool is at $1000, it will be divided among the top players of the event. In some circumstances, players can get ranked prizes. For instance, first place gets $500 and second place gets $250. 
Sit-and-Go Tournaments are smaller in magnitude than Scheduled Tournaments. This means that the prize pool for Sit-and-Go events is smaller. For players in Sit-and-Go games, they can win $10-$100 dollars. In Scheduled Tournaments, players can win a staggering $1000-$10,000.

The Ingredients to a Successful Live Game Tournament
Live Game Tournaments are still a developing part of the online casino industry. If a casino site would want to attract the most players, there are several elements to take into account.
The Size of the Prize
Big money means a bigger amount of people will be attracted to an event. It's much like the appeal of testing your luck on a jackpot slot. There is a giant cash prize on the line and the chances of winning are the same as being struck by lightning. However, the big money is still a motivator for players to join in and try their luck. There is a similar effect when the prize pool of a Live Game Tournament is big. 
Tracking in Ranking
Players need to be able to track their progress in the limited amount of time a Live Game Tournament has. Seeing one's place in the ranks of competition gives a sense of thrill and motivation. Tournaments usually have leaderboards that show real-time points and ranks of all participants. If a leaderboard is slow, players will lose momentum and drive. Players can strategize and play properly seeing where their opponents stand. 
Game Range
Crowd favourites should be a part of the Live Game Tournaments. They need to be some of the best and most well-known games in the business to attract more players. Online casinos need to offer different game types to cater to a wider market. The following are the most common examples of live games offered for tournaments.
Slots Tournaments
Slots Tournaments are a very popular variant of Live Game Tournaments. These kinds of events can bring in new players to the live casino business. Some bettors enjoy slots but do not necessarily play table games, and Slots Tournaments can bring in these kinds of players to live casinos. 
The only goal for players here is to try to hike up their credits in a limited amount of time and hit the big or small jackpots. Payouts of the tournaments can be distributed to the top players who made the most profit. Slot Tournaments usually last 1-2 days. 
Blackjack Tournaments
Blackjack Tournaments are usually played in rounds. These rounds can last from a day to several weekends. All participants need to start the tournament at the same time. Players who lose all their chips or have the least amount of chips during these rounds will be eliminated. Whoever survives the rounds with the most chips can win the tournament with a big cash prize.
Roulette Tournaments
Roulette Tournaments have the same process as Blackjack Tournaments. Players need to start at the same time with an equal amount of chips. Those who lose all their chips or have the least amount of chips can be eliminated after several rounds. The players with the biggest stack of chips can win the Roulette Tournament. 
Live Game Tournaments: Competition, Cash, and Courage
There is a thrill behind placing your bets while at the same time competing to score the most profit against other players. Live Game Tournaments make online casinos more engaging and interactive for its players. With big prizes at stake, a limited time to play as wisely as possible, and the prospect of other players as competition, Live Game Tournaments are one of the most exciting events in the live casino industry.  Source - https://bitcasino.io/blog/live-dealer/live-game-tournaments