What is an ETF? And why is it driving Bitcoin back to record high prices?
Written by

John Hawkins, Senior Lecturer, Canberra School of Politics, Economics and Society and NATSEM, University of Canberra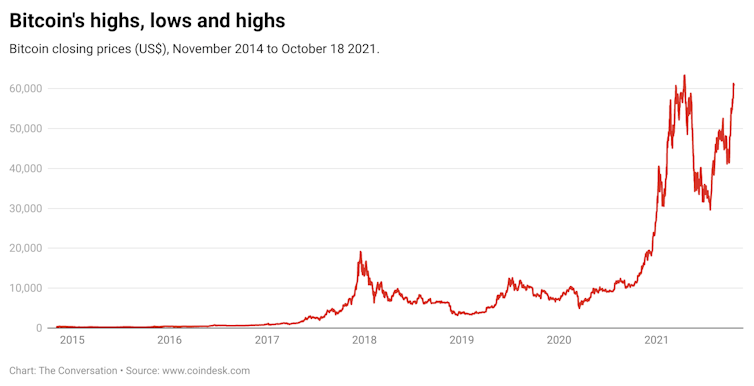 The Bitcoin bulls are racing again. A year ago the cryptocurrency was valued at less than US$12,000. Now it has passed the symbolic milestone of US$60,000, nudging the US$63,255 record it reached in mid-April, before its price fell to as low as US$30,000 in July.
Bitcoin's rally over the past month is largely attributed[1] to speculation the US Securities and Exchange Commission is poised to approve[2] an exchange-traded fund, or ETF, based on Bitcoin futures.
So what is an ETF, and why does this matter to the value of Bitcoin?
Read more https://theconversation.com/what-is-an-etf-and-why-is-it-driving-bitcoin-back-to-record-high-prices-170095