5 Reasons Why Freight Forwarders are Crucial for Business Success
Written by

NewsServices.com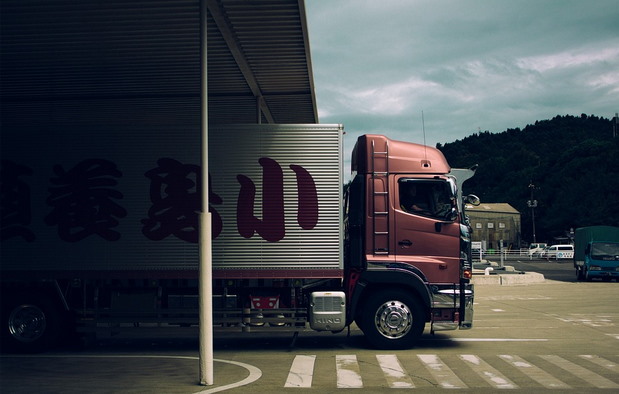 Businesses that have a global presence require a working system that caters to their worldwide customers. For this, they need an efficient working and logistics system. This system should enable businesses to ensure the safe delivery of their products. To understand it briefly, the company employs a third party known as freight forwarders.
Why are freight forwarders and
line haul transportation
essential for the success of your business and how will they help you extend your services?  Want to know the answer? 
Read on further to know the five reasons why freight forwarding is the way to go for any business to be successful!
Route Optimization
The most significant advantage of freight forwarders is their access to a global network of professionals. This can speed up logistics operations. Doing this helps them in deciding on the optimum route required for the transportation of goods. In addition, it saves the business owner's time spent in transit and determining the best rates for transportation.

Freight forwarders can also book the required cargo space for the shipment. They can choose the best route and transport schedule that delivers their goods on time, and then further bargain at an affordable and reasonable rate with carriers.
On-time delivery of goods
Selecting the right freight forwarder will increase the chances of delivery of the shipments on time. International shipping comes with its own set of troubles. The freight forwarders have the requisite experience with these issues. They are best equipped with the tools and knowledge to tackle such situations.
Freight forwarders provide the business officials with an estimated time of arrival for the shipment and keep them in the loop the entire time. They further keep them informed about all the routes to be taken and the measures they might take if any contingency arises. 
They ensure and strive towards on-time delivery of the goods. But in case of any issue or delay, they keep in touch with their reputable contacts to further handle the situation.
Shipment Tracking
Any professional freight forwarding company would never fail to meet their clients' unique requirements. They wish to deliver a stress-free shipping experience to ensure that such companies continue to do business with them.
Freight forwarding companies draft a shipment timeline. They keep tracking the shipment throughout its journey to enable a comfortable experience for the clients. This frees up time for the businesses and enables them to focus on their next batch of deliverables and products.
Inventory Management
Freight forwarders offer efficient and responsive inventory management as well. Storage, packaging, and distribution of goods are some of the many services they provide. They adapt to the customers' personalized demands. This also includes warehousing, in which goods are stored temporarily before they're delivered to the clients.
These companies offer higher inventory control and clean supply chains, transparency, automated tracking, and so much more. Therefore, business owners must choose freight forwarders for easy and efficient transportation of their products.
Experience and Expertise in Logistics Management
Freight forwarders come with a lot of experience and specialization when it comes to the highs and lows of international trading. Their knowledge and expertise in the said field help them handle all the procedures and requirements with maximum efficiency. With their years of experience, they can navigate through many shipment issues. These issues include port shutdowns, cargo rerouting, natural calamities, customs, etc.

Freight forwarders also enable quick and easy customs clearance. They do that by dealing with legal documentation requirements and facilitating a smooth transaction. Due to this, goods are delivered safely to the clients and customers. This boosts customer satisfaction and sales.
Things to take care 
By now, you must have understood why freight forwarders are essential for your business. But don't just go for any freight forwarder that lures you with cheap shipping charges. Remember, cheap does not always mean safe and may not provide quality services. Make sure to settle on the shipping charges before starting the partnership to avoid miscommunication. Additionally, don't forget to check their online payment options as well. 
Concluding lines
Here is our take on freight forwarders and why they are crucial for business success. If you own a business that requires transportation of goods and services, make sure to seek their service. It will ensure safe and on-time delivery. For any queries, slide into the comment section and let us solve them for you.