Top reasons why you should buy everything on your credit card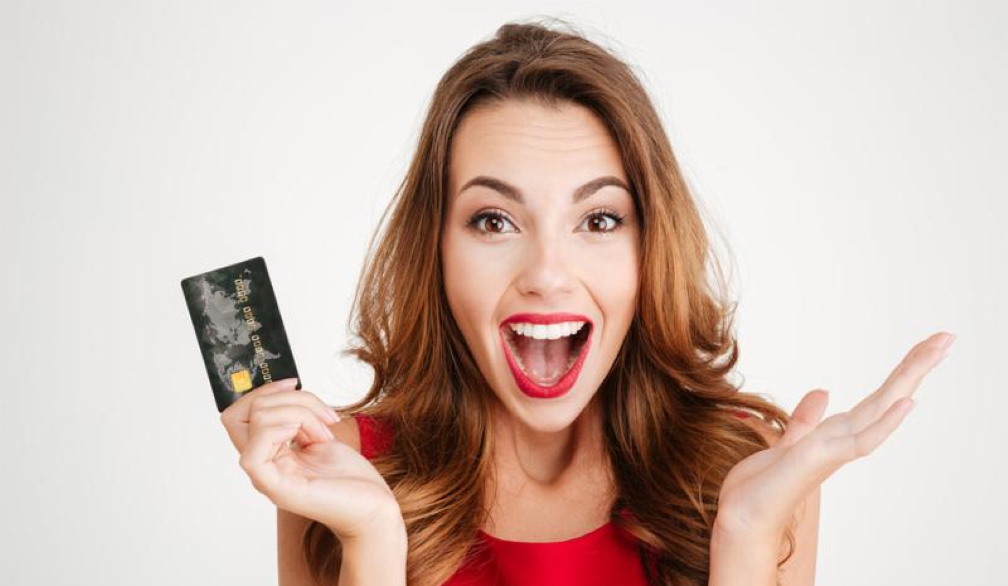 "Credit cards are no longer being used to just pay off major purchases anymore. While it might feel silly or against your natural instincts to use a credit card for a small purchase, there are certainly benefits to that transaction," Tess Sanders Lazarus said.
"When used responsibly, your credit card can generate outstanding benefits when you buy everything on it. Say you are buying your local four dollar newspaper, or the latest two thousand dollar smartphone, you will accumulate both remunerative rewards and protection on these purchases."
According to Sanders Lazarus, the spokesperson for creditcard.com.au, Australia's largest independent credit card comparison website, credit cards also provide other benefits including travel insurance, proof of purchase records, fraud protection and consumer buying protections.
"Many people are not aware of the superior consumer protections provided by credit cards. These are things that people don't really think about but they are some of the most important reasons to put certain types of purchases on your credit card," Sanders Lazarus added.
Sanders Lazarus has put together a list of reasons why you should put every purchase on your credit card.
Easier returns and exchanges
"Any purchase that involves a fair bit of money should always be made by credit card. Electrical equipment, such as computers, fridges, washing machines and other items that can and do experience issues soon after buying them, are all big ticket items that should be placed on your credit card," Sanders Lazarus emphasised.
"The benefit of using your credit card is that if you encounter issues dealing with the retailer, you can go back through your credit card seeking a refund."
Ability to cancel recurring payments
"In the world of streaming services and month-to-month payment schemes, the odds are that everyone single one of us is paying a fee ever week, month or year in some capacity. When we make payments via EFT, which is what majority of these service providers prefer, payments just automatically keep coming out of our account," Sanders-Lazarus explained.
"If you decide to cancel your local gym membership, favourite movie streaming platform or subscription food service, and the provider is slow in ceasing the arrangement or for some reason you can't contact them, you can simply contact your bank and deal with the matter that way rather than having to chase the service provider, if these payments are made by credit card. If a call to the provider doesn't stop the payments from being taken out of your credit card, a call to your credit card provider will ensure it happens."
Keep track of online purchases

According to Sanders Lazarus, doing your online shopping with your credit card means that your credit card company will handle disputes on your behalf if anything arises.
"Most people buy things online and usually have a good experience but from time to time things can and do go wrong. Sometimes items arrive and they are not as advertised, or they don't arrive at all. This is where you can use the dispute facility on your credit card to deal with the issue and if the seller is unable to satisfy the bank's requirements, the funds are returned to you," Sanders Lazarus outlined.
Earn rewards and other benefits
According to Sanders Lazarus, credit cards also give their owners the opportunity to take advantage of different rewards for their spending. In order to optimise your rewards, you can choose between a number of card options, including:
Travel credit cards. Focus on travel perks by earning frequent flyer points on your spending, and travel-related extras, such as insurance and airport lounge access.

Reward credit cards. Earn points to spend at department and grocery stores by using your reward credit card for everyday spending.

Cash back credit cards. Don't be limited by how you choose to spend your rewards with a flexible way to earn your rewards on a cash back credit card.
Proof of service provider purchases
"Purchasing services, whether it be trades person services or the delivery of expert advice can often be a bit risky. If you pay using a credit card you always have some level of protection built in so that if worst case scenario hits, the service provider has to prove that the work has been done to a reasonable quality and you are satisfied," Sanders Lazarus said.
Record keeping of tax deductable purchases
According to Sanders Lazarus purchases that are required for business purposes and can be claimed for tax purposes should be made by credit card. This means you will always have a record of the transaction online in your credit card statements, which shows the vendor, day, time and amount of money spent. It is a great fall back in case you lose a receipt

Creditcard.com.au is a website which allows Australians to compare the best deals on credit cards so they can find the one that best suits their needs. Using CreditCard.com.au, you can easily compare a wide range of zero percent purchase offers. Their comparison tool makes this especially easy.