3 Ways To Get More Business From Traveling Retirees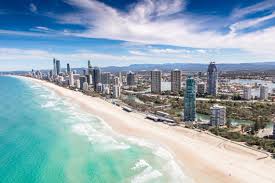 If you work in the tourism industry, you've likely taken a huge hit in the last year. However, with vaccines being distributed around the world and people being more willing and able to travel, it's time to start thinking about how you can start getting your business back into the swing of things.
To help you see how this can be done, and show you how to get one of the biggest demographics in the tourism industry, here are three ways you can get more business from traveling retirees. 
Keep Things Simple
While being retired in and of itself isn't complicated, that doesn't mean that retirees aren't still looking for their travels to be relaxing and easy. Making their Sunshine Coast adventures simple and easy, with all-inclusive tours, accommodation and food might help your business target retirees.
To accomplish this, Patricia Doherty, a contributor to Travel and Leisure, recommends that you try to brand your business as one that won't take a lot of energy from retirees. Depending on what it is you do, you could make the reservation or checking-in process easier, you could offer additional safety and cleaning features than you were before, or you could simply position your business as being more laid back than your competitors. 
Especially if your retirees are going to be doing something stressful in the future, like moving into an assisted living facility soon or even booking something exciting later on in their trip, having you and your business there to offer a respite can be a great way to bring in more senior customers or clients. 
Make Your Off-Season More Appealing
Now that retirees don't have to plan their vacations around when they can get time off work or when their family members are going to have a break, there's nothing stopping them from traveling during all times of the year.
With this in mind, Rachel Hartman, a contributor to U.S. New and World Report, suggests that you find a way to get retirees to travel to your area or book your services during your off-season. Not only can this make the experience better for senior travelers by saving them money and having fewer crowds to fight, but it can also help you make more money during a time when you may be typically leaner. 
Highlight The Social Aspect
Whether retirees are taking their vacation on their own, with a partner, or as a group, having some social interaction is usually a great perk of travel. 
To showcase how people using your business can have social interaction during their trip, Irene S. Levine, a contributor to Next Avenue and Forbes.com, recommends that you try to find ways to foster more social interaction for seniors and then use that as you market your organization.
If you're wanting to get more retirees coming through your tourism or travel business, consider using the tips mentioned above to acquire more market share.