Australia's first 1 Hotel and Homes continues to sail ahead
Written by

Green Point Media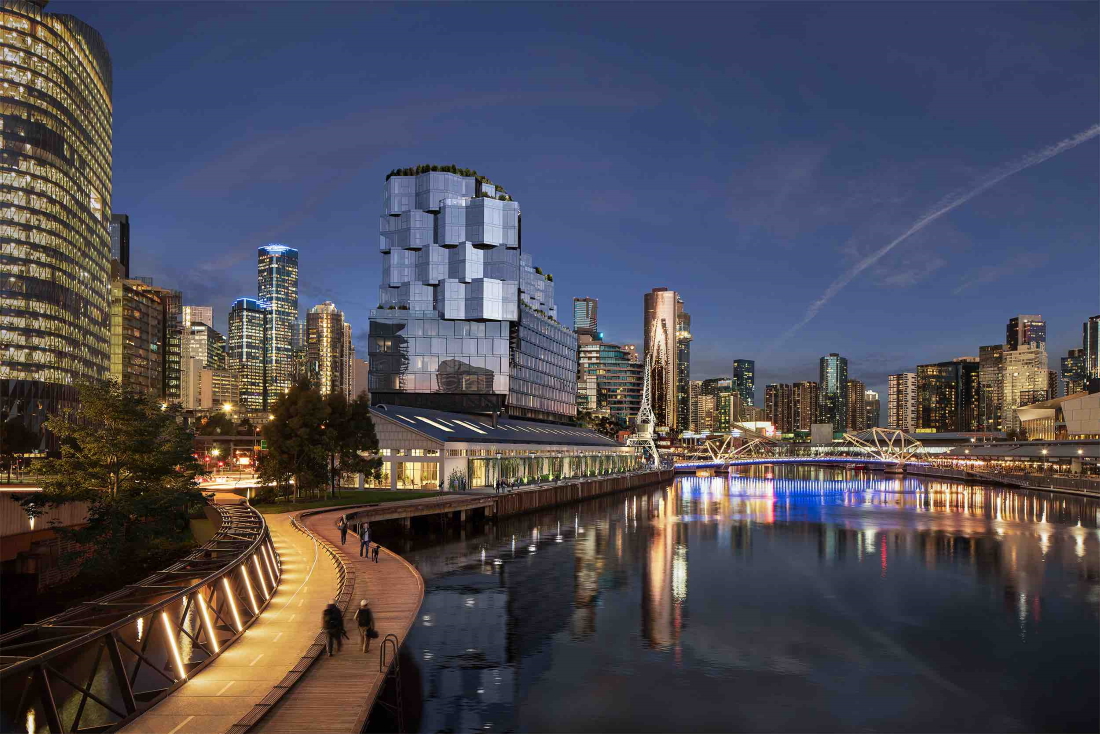 Riverlee's $500 million Seafarers project continues to sail ahead 
Riverlee's $500 million mixed-use Seafarers project continues to sail ahead following the State Government's final endorsement of its plans, with works commencing on site a welcome to boost to Melbourne's local economy as it looks to rebound from Covid-19. 
Situated next to the Mission to Seafarers on the northern bank of the Yarra River, the Seafarers site has remained dormant for over 40 years and represents the last remaining waterfront opportunity in the CBD. 
Upon completion in 2023, the sustainable mixed-use riverfront precinct will be home to Australia's first 1 Hotel & Homes lifestyle offering comprising 123 luxury residences (known as Seafarers Residences) and 277 guest rooms, a luxurious lobby lounge bar, world-class event venue and meeting spaces, a state-of-the-art health centre, food and beverage offerings and a 3,500sqm public park, known as Seafarers Rest. 
Restoration work on the historic Goods Shed No.5 is currently underway with key elements such as the roof trusses, doors and windows to be taken offsite for remediation and returned during the construction phase. 
It is estimated that an excess of 1,000 construction-related jobs will be generated each year as a result of the build, with early works and civil relocation - currently underway - collectively valued at $7 million. 
In addition to works commencing on site, luxury-lifestyle brand 1 Hotel & Homes has reaffirmed its commitment to opening Australia's first 1 Hotel, applauding the unity shown among Australian people during these trying times. 
"With sustainability and safeguarding the beauty of nature at the core of our brand, we remain fully committed to our global expansion plan, and our partnership with Riverlee and 1 Hotel & Homes Melbourne at Seafarers," said Arash Azarbarzin, President SH Hotels & Resorts. 
"The resilience in the Australian and Melbourne markets gives us great confidence that Melbourne will return stronger than ever and 1 Hotels looks forward to being an organic part of that future growth." 
It is estimated that 1 Hotel Melbourne will generate around 310 full-time jobs once it opens and will further boost Melbourne's tourism industry with up to 105,000 visitors estimated per annum. 
Riverlee Development Director David Lee said Seafarers is a key development project for the City of Melbourne and will be unlike anything Melbourne has seen.
"Over the past 10 years, we've been dedicated to planning and designing a new riverfront precinct that will inspire, excite and bring new life to the Yarra in a never before seen way in Melbourne. 
"It is a huge achievement to see activity start on site and we hope this will provide a glimmer of hope to the Melbourne economy." 
As part of Riverlee's commitment to urban renewal and the site's history, the wharf, which dates back to the immediate post-war era, has also undergone significant refurbishment alongside the restoration of Melbourne's last-remaining original electric crane and the Goods Shed No 5. 
Originally located on the west end of the historic Goods Shed No. 5, through additional investment and effort, Riverlee opted to relocate the restored crane to the east end as a means of making the crane more publicly accessible and to integrate with the proposed public park, Seafarers Rest. 
Heritage restoration works have commenced on site, with civil works to be completed in early 2021 and main works to follow thereafter. The project is slated for a 2023 completion date. 
For more information, please visit www.seafarers-residences.com.au