Crete Beach Resorts - Embracing the Cretan Hospitality for an Unforgettable Holiday Experience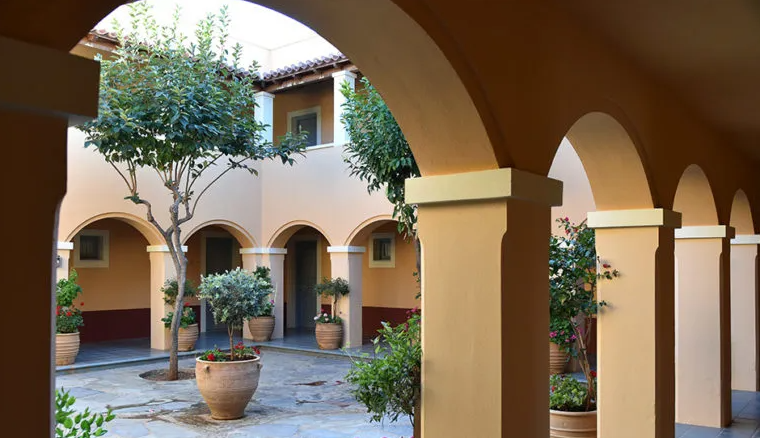 When it comes to beach holidays in Greece, few destinations can rival the magic of Crete. The island is a true paradise of sun-kissed beaches, turquoise waters, and an ancient culture steeped in hospitality. There's no better way to experience the warmth of Cretan hospitality than by staying at one of the many beach resorts on the island. In this article, we'll take a dive into the essence of Cretan hospitality and how it shines through the experiences offered by the island's beach resorts. Get ready to be enchanted by the charm of Crete and the unforgettable memories you'll create at its beach resorts!


The Philosophy of Cretan Hospitality
The Cretan philosophy of hospitality, known as "philoxenia," is a cornerstone of the island's culture. It's a belief that strangers should be welcomed with open arms and treated like family. Cretans believe that hospitality is not just a transaction, but a way of life that honors guests and fosters genuine connections. This spirit of "philoxenia" is alive and well in the Crete beach resorts, where guests are welcomed like long-lost friends. From the moment you arrive at the resort's front desk, you'll feel the warmth and sincerity of the staff's greeting. It's not just a job for them; it's a calling. Throughout your stay, you'll notice the care and attention to detail in every aspect of the resort, from the quality of the linens to the presentation of the meals. It's not just about providing a comfortable bed or delicious food; it's about creating an experience that leaves a lasting impression. The Cretan philosophy of hospitality is a way of life that will make you feel truly at home, even if you're thousands of miles away from it.
What Makes Crete's Beach Resorts Stand Out
In addition to the warm and personalized service, many beach resorts Crete strive to offer a true taste of the island's culture and traditions. Guests can often participate in activities such as cooking classes to learn how to prepare traditional Cretan dishes, or attend cultural events such as live music performances or dance shows. Beach resorts on Crete also often collaborate with local artisans and businesses, showcasing locally-made products and providing guests with the opportunity to purchase unique souvenirs or gifts.
Beyond the resort's amenities and activities, the natural beauty of Crete's beaches is a major draw for visitors. Many Crete beach resorts are situated right on the shore, offering guests easy access to the stunning turquoise waters and sandy beaches that the island is famous for. Whether guests choose to spend their days lounging on the beach or exploring the island's numerous cultural and historical sites, a stay at a beach resort on Crete offers the perfect blend of relaxation and adventure.
One of the many ways that beach resorts on Crete showcase their commitment to guest comfort and satisfaction is through their dedication to maintaining high standards of cleanliness and hygiene. While some may consider this to be a basic expectation, in Crete it is taken to a whole new level. This is a reflection of the island's strong culture of cleanliness, which dates back to ancient times. In fact, in Greek mythology, the goddess of cleanliness and purity, Hygieia, was believed to have been born on Crete.
Beach resorts on Crete go to great lengths to ensure that all aspects of their facilities, from the guest rooms to the swimming pools, are spotlessly clean and well-maintained. They do this not only to provide a healthy and hygienic environment for guests, but also to demonstrate their commitment to the Cretan philosophy of hospitality. By taking care of even the smallest details, beach resorts on Crete show that they value their guests and take pride in providing the best possible experience.
Another way in which Crete beach resorts reflect the Cretan philosophy of hospitality is through their commitment to sustainability. Many resorts on the island have implemented eco-friendly practices such as using renewable energy sources, minimizing plastic waste, and supporting local agriculture. By taking care of the environment and supporting the local community, these resorts not only provide a comfortable stay for their guests but also contribute to the overall well-being of the island.
Staying at a beach resort on Crete is the perfect way to fully experience the island's culture and hospitality. The Cretan philosophy of hospitality is deeply ingrained in the culture, and it's what makes the beach resort experience on Crete truly special. So, take the time to find a beach resort that embodies this philosophy, and you'll be sure to have an unforgettable holiday experience on this beautiful Greek island.