The industries set to drive domestic business travel bounceback
Written by

Corporate Traveller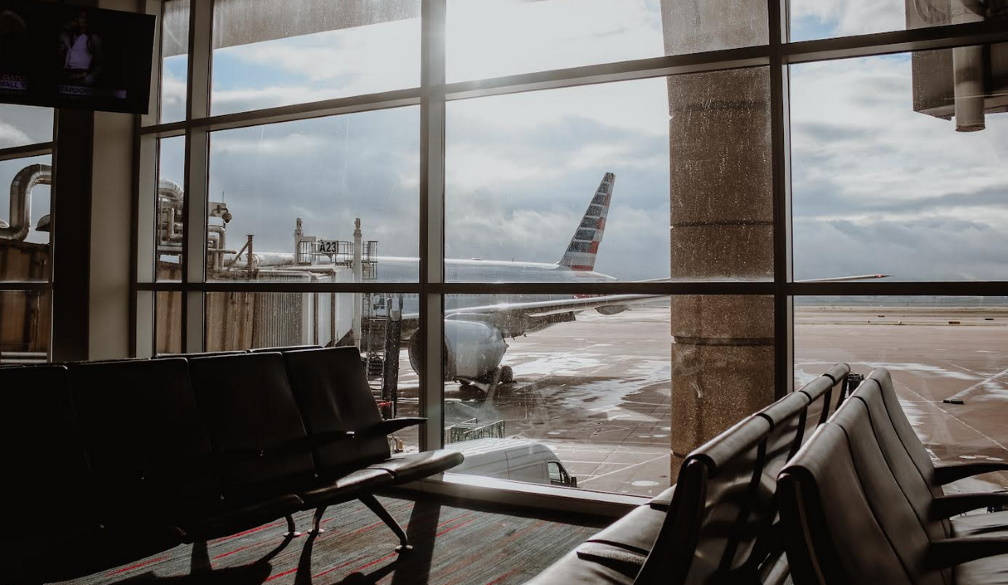 As Australia's major economic contributor – providing around seven million jobs and 57 per cent of GDP[1] - small to medium businesses will drive the post-lockdown recovery of multiple sectors, including travel.
As Australia anticipates a fall in community transmissions and easing of restrictions through the Federal Government's Four Phase Plan, the country's only dedicated travel manager for SMEs has forecasted which industries and routes will drive the business travel market recovery.
The forecast is based on a substantial volume of bookings released by Corporate Traveller Australia (corporatetraveller.com.au) – Flight Centre Travel Group's business travel solutions provider for SMEs.
Corporate Traveller analysed a sample of nearly half a million bookings across more than 2,000 companies in the healthy domestic travel period between 1 February and 20 June 2021[2].
The data reveals the top five industries performing best in current conditions are the medical, mining, construction, engineering, and manufacturing industries, while routes between Sydney, Melbourne and Brisbane will see the largest recovery as the states re-open.
Sectors such as mining and healthcare have continued to perform strongly throughout the global pandemic because of the essential nature of the travel – especially when it comes to intrastate travel within states.
According to internal data, industries such as service, manufacturing, IT, Government and financial and insurance are currently the most subdued in terms of business travel and are set for the biggest bounceback once restrictions ease across the country.

Just as in the healthy February-June travel market, Corporate Traveller expects the medical and mining industries to take the largest proportion of business travel flights when restrictions ease.

These industries are important to Australia's overall economic recovery: the mining industry contributes around 11 per cent to Australia's GDP[3], and the ratio of health spending to GDP in Australia is around 10 per cent[4].
Travel by the medical industry made up 11 per cent of all business travel earlier this year, with Melbourne to Sydney the industry's most popular route, while mining accounted for 10 per cent, taking most trips between Perth and Kalgoorlie.

Within each company, there are often several people who fly for business, some regularly and some occasionally.

The volume of people that travel within the medical and mining industries is a large part of the contribution these sectors would make to the bounceback. Before the lockdowns, an average of 43 people per medical organisation and 38 people per mining company would travel for business.

Construction and engineering will also help drive the business travel bounceback, as they were the next most travelled industries before this year's lockdowns.

Until late June, the construction industry accounted for nine per cent of business travel among Australian SMEs, and engineering was responsible for six per cent. Both industries fly an average of 30 people per organisation, and travel to Brisbane will be the most popular route for these sectors.

The construction industry alone comprises around 395,300 businesses[5] that employ more than 1.15 million people[6]. Construction (with civil engineering) contributes around nine per cent to Australia's GDP[7].

Corporate Traveller expects the manufacturing industry to also contribute strongly to the bounceback. This industry made up six per cent of business travel before this year's lockdowns, with Melbourne-Sydney the most popular route.

Australia's manufacturing sector comprises around 104,000 businesses that collectively employ around 908,200 people[8] – and contributes around six per cent to Australia's GDP[9].

Corporate Traveller expects consultancies, technology companies, travel companies, and transport and finance companies to be responsible for a quarter of the business travel bounceback, based on the 23 per cent of all business travel bookings they collectively made before the latest lockdowns.

"Not only are Australia's SMEs vital to the health of the economy, but it would be wise to look to our SME sector for signs of recovery in most markets – including domestic business travel," said Corporate Traveller Australia General Manager Tom Walley.

"The travel period between 1 February (after holidays) and 20 June (before Sydney's lockdown) was as near-normal as Australia had ever been since the start of the pandemic.

"It is why Corporate Traveller looked to this travel booking period to make a post-lockdown forecast. Our data is reflective of the overall SME travel market, based on our large numbers.

"We are fortunate that most Corporate Traveller customers are in 'essential' industries that need to continue travel to keep Australia running. For this reason, our bookings for essential travel have always remained relatively strong.

"We expect these essential industries to also drive the return to domestic travel – particularly as our governments will continue to drive job growth through building and infrastructure investments, and policy."

Most popular routes
According to the Corporate Traveller booking data, Mr Walley expects flights resuming between Sydney and Melbourne, Sydney and Brisbane, and Melbourne and Brisbane to make up the largest overall return – a combined 19 per cent – to domestic business travel.

"We expect flights between Sydney and Melbourne to see fastest and largest return to travel. Earlier this year, this route made up nine per cent of our SME travel," he said.

"Flights between Sydney and Brisbane will also come back strongly, with this route making up six per cent of business travel previously, while flights between Melbourne and Brisbane made up four per cent of all business travel."
About Corporate Traveller
Corporate Traveller is an award-winning business travel management and solutions provider for SMEs, operating in six global markets. Established in 1993 as Flight Centre Travel Group's first corporate brand, Corporate Traveller has offered its personalised service, expert tailored advice, dedicated travel consultants, and advanced booking technology to more than 6500 Australian business customers. Offering an all-in-one innovative booking platform with the support of a personal travel consultant, Corporate Traveller makes travel simpler, faster, and easier for businesses. With a wide range of solutions available, Corporate Traveller can cater for simple requirements through to the most complex SME business travel management needs. For more information or to book a business consultation, visit https://corporatetraveller.com.au
[1] NAB Quarterly SME Business Survey: business.nab.com.au/wp-content/uploads/2017/06/J002580_MTM-Whitepaper-IPSOS-FINAL_C1-2.pdf
[2] Data was taken during a healthy period for domestic travel in Australia before Sydney's lockdown of 23 June 2021.
[3] Australian System of National Accounts: abs.gov.au/statistics/economy/national-accounts/australian-system-national-accounts/latest-release
[4] Australia's Health 2020: aihw.gov.au/reports/australias-health/health-expenditure
[5] Construction in Australia – Market Research Report: ibisworld.com/au/industry/construction/306/
[6] Construction Industry Data: lmip.gov.au/default.aspx?LMIP/GainInsights/IndustryInformation/Construction
[7] Construction Industry Insights: nationalindustryinsights.aisc.net.au/industries/construction
[8] Manufacturing Industry Data: lmip.gov.au/default.aspx?LMIP/GainInsights/IndustryInformation/Manufacturing
[9] The Australian Government's Modern Manufacturing Strategy: industry.gov.au/data-and-publications/make-it-happen-the-australian-governments-modern-manufacturing-strategy/economic-importance-of-manufacturing