Written by Business Daily Media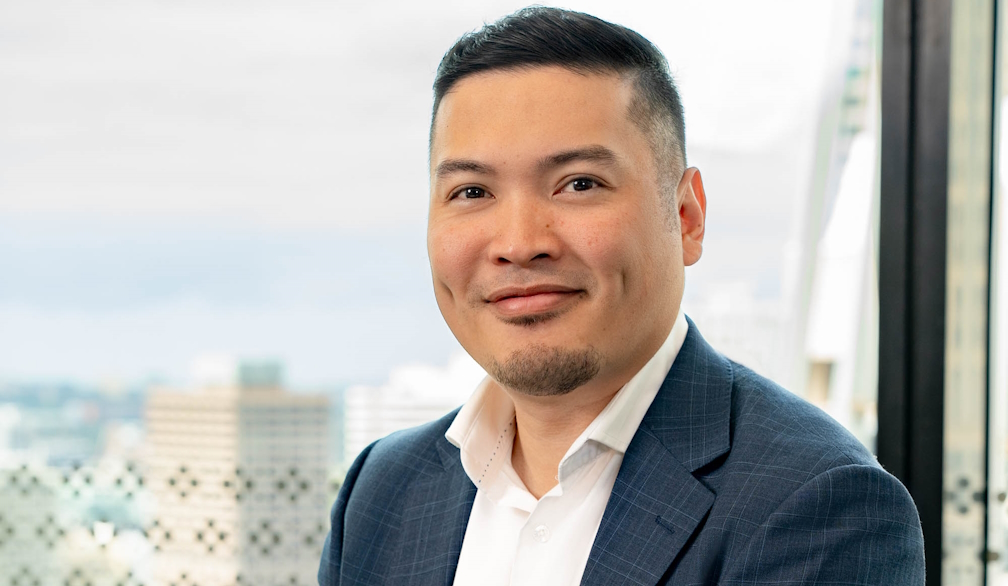 The Great Room by Industrious has appointed Josh Alfafara as General Manager, spearheading the global coworking group's Australian operations as it looks to expand its footprint. With over 12 years of experience in commercial real estate, Alfafara has a proven track record of driving growth in the rapidly emerging flex work sector.
The Great Room is a leading global provider of premium flexible office spaces. With nine offices in Hong Kong, Bangkok and Singapore, The Great Room is expanding for the first time into Australia after being acquired by US-based flex operator Industrious in 2022.
With a passion for meeting the ever-changing demands of the modern workplace, Alfafara aims to leverage his expertise to revolutionise current work practices at The Great Room by Industrious. He has successfully developed strategies to drive growth and expansion of coworking spaces across Australia and the Philippines.
"We're thrilled to have Josh at the forefront of our venture into the Australian market. His expertise will be instrumental as we pave the way for future growth," said Jaelle Ang, CEO and Co-Founder of The Great Room.
According to Alfafara, the coworking market delivers businesses a unique offering unlocking financial benefits by reducing overheads while boosting productivity and collaboration.
"I am excited to launch this innovative new flex model to Australia. Combining flexibility with cutting-edge amenities is a winning formula that benefits businesses financially while enhancing workplace culture," said Josh Alfafara, General Manager for The Great Room, Australia.
The Great Room by Industrious' first hub will open in early 2024 at Level 29, 85 Castlereagh Street in Sydney's CBD, crafted by award-winning architects, Hassell. The new space will deliver a full floor of premium coworking facilities, offering businesses flexible membership options, including dedicated offices for 3 to 30 persons, hot desks, short-term day passes and virtual offices. Members can also gain access to more than 160 Industrious-owned locations across the US, Europe and Asia.
The Great Room by Industrious Sydney
The Great Room by Industrious Sydney is a hospitality-inspired, high-end coworking space located on Castlereagh Street, in the centre of Sydney's vibrant CBD. Delivering a range of adaptable office configurations over 1,200 square metres, The Great Room by Industrious offers dedicated flex spaces for up to 30 persons, custom enterprise suites, hot desks, day passes and virtual office services for businesses needing a distinguished corporate address.
Members are provided with enterprise-grade technology and connectivity, 24/7 office access, hotel-style amenities, exclusive events, and access to over 150 premium flex spaces worldwide.
About The Great Room by Industrious
In 2016, The Great Room was born to change the way people work, meet, and socialize, with 10 locations across four cities in the Asia-Pacific region.
In 2022, it was acquired by North American flex space provider Industrious, forming a network of premium coworking spaces in 160 locations across 65 cities in Asia, North America and Europe.
The Great Room by Industrious offers holistic flex spaces which cater to an agile and ever-evolving workforce. Hospitality-inspired interiors meet unrivalled city locations and premium amenities, delivering a next-generation office experience that combines work with play.
From event spaces and scalable private offices for dynamic businesses, to hot desks and day passes, The Great Room by Industrious offers fully serviced spaces with flexible plans to suit enterprises of every size.
About Industrious
Industrious, the highest-rated workplace-as-a-service company, supports distributed, on-site, and hybrid work models. Industrious' flexible terms enable companies to outsource their workplace experience to remain agile and competitive as they navigate the future of work.
Boasting the highest NPS score in the industry, Industrious has set a new standard for what the workplace should look and feel like. Recognized as one of America's 500 fastest-growing companies in 2020 by Inc. Magazine, Industrious offers flexible terms in more than 60 markets across the U.S., the U.K., Europe, and Asia.
For more information, visit industriousoffice.com.