Written by Levi Aron Country Manager for Deliveroo in Australia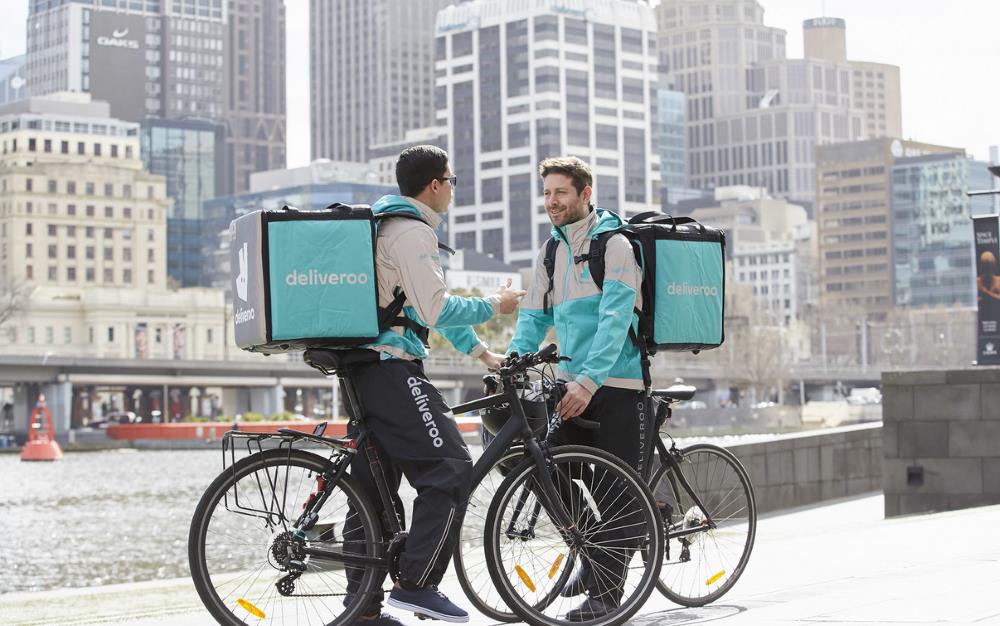 Deliveroo, the leading food delivery company, has announced a further increase in the selection of popular restaurants and takeaways available on the platform in Australia. 
The British 'unicorn' reveals that it now works with 10,000 restaurants, takeaways and food providers across Australia. The 10,000th restaurant to join Deliveroo was Lucio Pizzeria in Sydney.
Lucio De Falco, owner of Lucio Pizzeria says he's "excited to be working with Deliveroo and see the growth of new customers and revenue for his business".
Lucio Pizzeria has won an array of awards including World's Best Pizza Championship 2018 for Best Pizza in Australia awarded in Italy.
The growth in restaurants working with Deliveroo means there is a huge variety of choice on the platform for consumers, including iconic food institutions, local independent restaurants, popular fast food chains and taking convenience to a whole new level - butchers, groceries and beverages. The growth has primarily come from restaurants selling Burgers, Italian and Mexican cuisine. 
Rockpool Dining Group Culinary Director Neil Perry said: "Offering our customers the convenience of receiving meals from Burger Project and some of our other restaurants, including Fratelli Fresh, El Camino Cantina and The Bavarians, via Deliveroo is part of our successful formula".
"We are known for our great customer service, and enabling diners to enjoy our menus in the comfort of their own home, or wherever they may be, is an example of how restaurants can take service to the next level," said Neil.
Rockpool Dining Group joined the Deliveroo platform in November 2015, and has since expanded to include around 60 of their fast-casual and casual dining sites.
The increased number of restaurants on the platform is in part down to the introduction of Marketplace+ last year, which enables restaurants with their own fleets of riders to be on the platform and fulfil deliveries using their couriers or Deliveroo riders. Not only does this lead to more restaurants being on the platform but longer periods when delivery is available.
The number of restaurants on the platform is growing so fast that by the end of the year Deliveroo predicts that it will work with 17,000 restaurants and food providers altogether.
This growth, combined with the fact that Deliveroo has enabled customers to order from further afield, means that the average Deliveroo customer now sees double the number of restaurants to order from compared to the start of the year. Many customers see up to 700 restaurants. 
Cameron Fincher, Chief Operations Officer KFC South Pacific said: "Partnering with Deliveroo is fantastic - enabling KFC to meet more customer occasions driving significant revenue growth for the business".   Australia one of Deliveroo's biggest markets globally. In Australia, the company's accounts for 2017 revenue grew by over 350% year on year, and in 2018 maintained trip digit growth. Deliveroo is in 13 cities and works with 6,500 self-employed riders across Australia.    Commenting, Levi Aron, Country Leader for Deliveroo Australia, said:   "Deliveroo's mission is to become the definitive food company. What sets us apart is that we offer our customers the biggest choice. Whether it's breakfast, lunch or dinner; fresh meat for your BBQ or indeed groceries and meal packs - we're there for you.
"Thanks to our amazing restaurant partners, our fleet of riders and the technology that powers us, we are able to deliver the best service to our customers. That is why we continue to grow at a phenomenal rate across Australia and that is why more and more restaurants choose to work with us."       
Over a third of Australian restaurants partnering with Deliveroo have reached previously untapped customer markets, while 17 percent have expanded their restaurant operations. This is according to a Capital Economics study which also shows that almost 10% of restaurants have employed at least two more people to cater for increased demand, and in total 1,800 people found work in the restaurant sector as a direct consequence of the service that Deliveroo provides. 
About Deliveroo          
In Australia, Deliveroo has a network of over 6,500 riders and works with 10,000 of the country's best-loved restaurants across 13 cities - including Melbourne, Sydney, Adelaide, Brisbane, Gold Coast, Perth and Canberra - to bring great-tasting food straight to people's front doors.                     
Deliveroo is an award-winning delivery service founded in 2013 by William Shu and Greg Orlowski. Deliveroo works with over 80,000 best-loved restaurants, as well as 50,000 riders to provide the best food delivery experience in the world. Deliveroo is headquartered in London, with over 2,500 employees in offices around the globe.                   
Deliveroo operates in over 500 towns and cities across 14 markets, including Australia, Belgium, France, Germany, Hong Kong, Italy, Ireland, Netherlands, Singapore, Spain, Taiwan, United Arab Emirates and the United Kingdom.