Suburban shopping centres tipped to drive improved mental health across the country
Written by

Tess Sanders Lazarus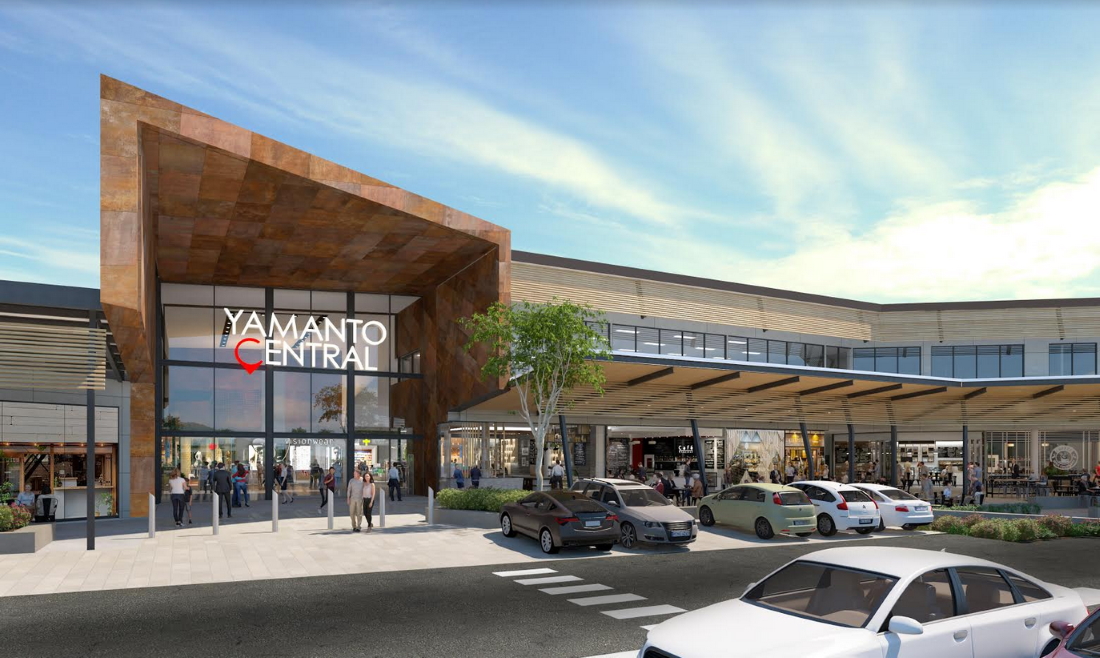 While many parts of the retail sector are struggling due to the impact of COVID, it seems suburban shopping centres have emerged as the shining light – and not for the reasons you'd most expect.   One expert is suggesting that shopping local is important for your mental health, especially during these COVID times when people are staying home, social distancing and avoiding travel.
Pauline McKinnon, a leading counsellor, psychotherapist and anxiety expert, believes shopping at your suburban shopping centre is not only convenient, it is good for your mental health. Contemporary surburban shopping centres were born out of the ancient concept of markets.
"We are social 'creatures' and crave the company of others," McKinnon said.
"Traditionally, people would gather in the market each morning to buy their goods and share time, conversation and life with friends and acquaintances – and maybe especially – with the vendors.  Bargaining, telling stories and relaying shared experiences were primary reasons for daily outings, almost more important than the marketing itself.
"There is significant social comfort in knowing who runs the business, how to expect being treated and the level of quality and advice offered.  The modern supermarket is convenient but lacks deep social energy.   Especially today, due to COVID, from the influence of lockdown, isolation, online purchasing and contactless delivery, people have also lost the healing power of human interaction."
According to Vicky Leavy, general manager of JMK Retail, one of the country's most specialised suburban based shopping centre owners and developers, McKinnon's views support her company's aim of harnessing the power of community.
"We strongly believe that community based shopping centres are the way of the future. While big box retailers and city centres have a place, suburban based centres are more about community, family and connection," Leavy said.
"This is why our shopping centres have continued to perform strongly during COVID.   In fact, our new centre, Yamanto Central, which is due to open mid 2021 is attracting significant interest from retailers.  Not only is it in a prime growth corridor west of Brisbane, it offers all the essential services and offerings that families are looking for, locally.  Coles and Kmart have already signed up to anchor the centre and we are receiving many more leasing enquiries from national retailers and local businesses keen to be part of the centre.
"Our feedback from local communities is that they feel more comfortable shopping local.  They feel safer and more at home.  They like that when they go to their local shopping centre they know the traders and the traders know their name.  This has to be a good thing for the human spirit."
McKinnon believes mental health is strengthened within a shared community.  
"A casual conversation along the way to market can lift the spirit – the old adage of 'a problem shared is a problem halved' is valuable to remember.  When one is feeling sad, lonely, lost or confused these feelings can gently pass, just because of a conversation with another.  And problems do not necessarily even need to be shared!  The energy of community can transform lives and restore perspective to the troubled mind," McKinnon added.
Yamanto Central is the first stage of the exciting 25 hectare Yamanto Town Centre masterplan, which will bring together a modern, convenient and community oriented mix of retail, health and wellness and casual dining to the area.    Located within Brisbane's western growth corridor, Yamanto Central is approximately 35 kilometres from Brisbane's CBD and five kilometres south of the Ipswich CBD.
The centre is expected to create up to 200 new jobs in 2021 and provide much needed retail, lifestyle and dining amenities for the local community.  
"It seems Yamanto Central, our newest addition to our collection of shopping centres will not only help to support the mental health of the community, it will also provide much needed jobs and an injection of confidence into the local economy," Leavy added.
"The Yamanto area is already experiencing annual residential growth of over five percent and is expected to achieve retail spend growth of nearly eight percent per year.  54,000 plus residents in the Yamanto area are currently underserviced. $28m of food catering expenditure escapes the catchment due to lack of suitable dining options.    Yamanto Central will address these needs and opportunities."
www.yamantocentral.com.au