Written by Business Daily Media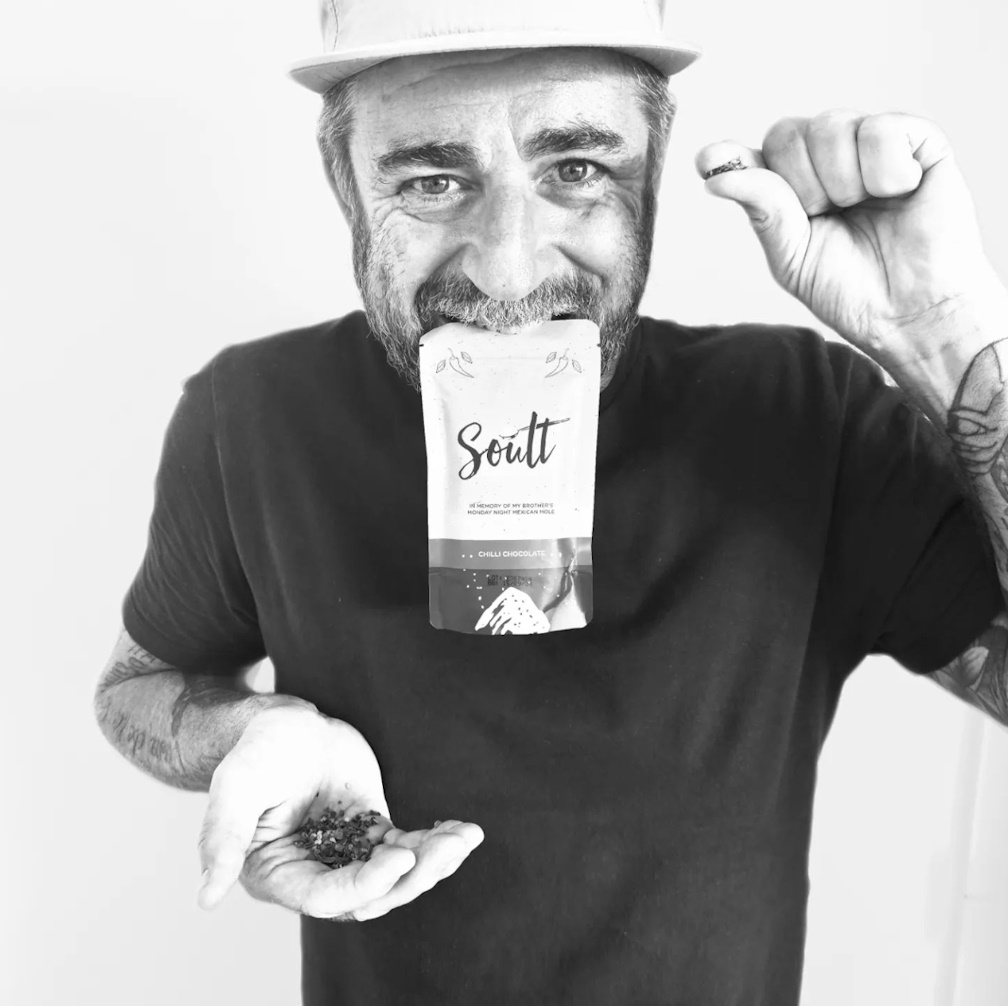 Suicide. A word that's met with mixed emotions from those who hear it - shock, confusion, fear, anger, grief and sadness to those who still brand the act as selfish. And we hear this word a lot in Australia when it's the leading cause of death for people between the age of 15 and 49, with 3 in 4 of all suicides being male. 
While we are getting better at talking about mental health, the stats tell a different story when it comes to suicide. They are high, way too high. The ABS released statistics in 2021, stating over 10 million Australian adults are estimated to know someone who has died by suicide, and 1 in 2 young people are impacted by suicide by the time they turn 25.
It's a harsh picture we have to paint before we launch into this story to give it true relevance because what we are going to talk about is salt. Soult to be correct.
Soult is a brand born from a brother's love and grief, with a mission that could actually help combat these "reality check" stats, to build a community that shares feelings while sharing food. 
Founder, Adam Mumford, has created Soult - salt with soul. Literally a range of 4 different flavoured salts, ethically sourced from the Murray River Basin with organic herbs and sustainable cocoa to give life to the simplest of dishes.
Originally the brainchild of Jason Mumford, Adam's only brother, who wanted to create a shop that only sold hot chips with different flavoured salts. Adam remembers laughing at the idea at first and then thinking, yeah, that's pretty cool. About 6 months later, Jason took his own life.  
A tragedy that left behind two beautiful sons in the prime of their early adult life, along with a loving brother who now just wants change through community. 
Owning a marketing company for most of his life, Adam has now dedicated his full-time career to Soult, which donates 100% of all profit to Mental Health related charities. 
"This company has now become my life, and the outlook is positive," he enthuses. "Since starting Soult, I have had an incredible amount of support from two of my longest standing clients, Mark Quinn, CEO of OzKleen and Ernesto Fernandez, exMD of Rhino-Rack, becoming business partners in this venture, to Australia Post, who has just taken on Soult nationally, along with all of my local retailers in the Northern Rivers of NSW. Not to mention Aussie chef celebrities Colin Fassnidge and Fast Ed (Ed Halmagyi) putting their time and culinary weight behind our efforts."
Soult is designed to experiment with food, a conversation starter when cooking for or with friends and family. Each flavour represents a moment in Jason and Adam's life that will spirit new memories for anyone who tries these new seasonings - Lemon Myrtle, Salty Sweet, Chilli Chocolate and Rosemary & Garlic. 
As documented by healthdirect.gov.au, one of the key protective factors for those experiencing suicidal thoughts is staying connected and having strong, healthy relationships with family and friends to improve resilience and build strength for when things get tough. This is what Soult is about, building relationships in person, face to face, sharing a meal, new experiences and life - all of it, the good and the bad. 
"I started this company with a passion for change and a mission for people to open up and talk, really talk. There is too much texting and liking on social media, which creates distance between people. Aussies are known to have a great sense of humour and love a good ol' chat, and we need that back. We need to feel close and comfortable enough to ask the hard questions when needed, and I want Soult to be a driver for change."
Soult has a growing list of charity partners to whom all profits are directed, including, Standby - Support After Suicide, Mental Wheels Foundation, Healthy Heads Trucks & Sheds, and The Healthy Minds Club.
As we continue to digest the yearly statistics on suicide in Australia, companies like Soult are a beacon of light, offering a simple way to make a difference and inspiring us to improve not only our own mental health challenges but those who are closest to us. 

https://www.soult.com.au/