Fashion-tech platform with $3m annual run rate launches crowdfunding campaign
Written by

Nadine McGrath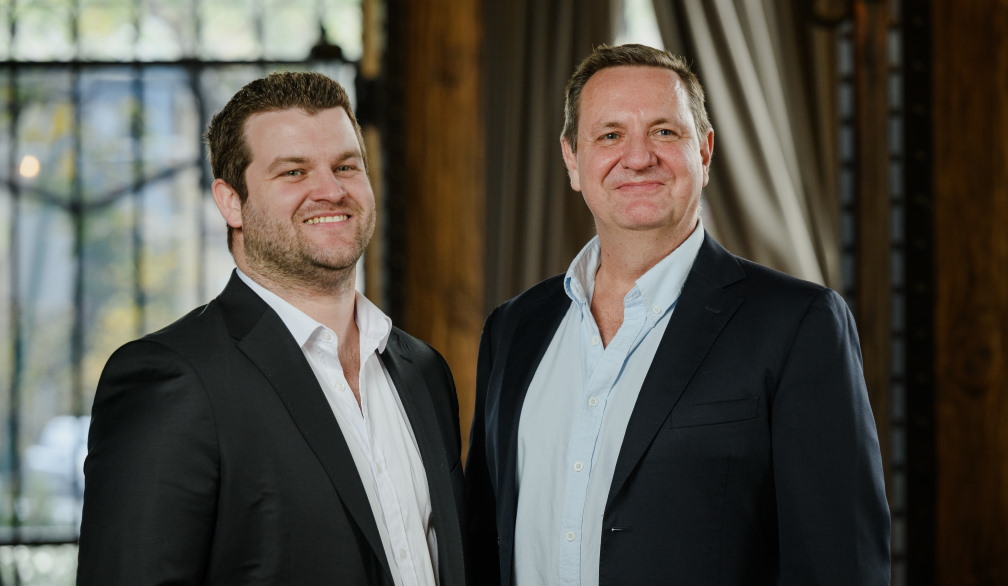 Rapidly-growing Australian fashion-tech and e-commerce platform Azura Consulting has announced it is seeking $1 million in crowd-sourced funding to capitalise on the COVID-fuelled online retail boom.
Established 18 months ago, Azura has grown quickly, turning over $250,000 per month on average with $3 million in annual turnover anticipated by 2021 financial year-end. The company has achieved a 34 per cent month-on-month revenue growth rate for the past six months. Gross margins on every sale range from 25 to 50 per cent.
"Azura Consulting has developed a zero inventory model which allows brands to plug and play into more than one hundred e-commerce markets globally. We are the gateway to enable brands to reach millions of customers on a global scale," said Founder and CEO Sam Wood.
Azura already distributes some of the world's most coveted designer brands, including Gucci, Dolce & Gabbana, Chloe, Balenciaga, Saint Laurent, Isabel Marant, Prada, and Stella McCartney with new arrivals daily.
"With access to industry-leading AI and machine learning, Azura's platform can curate 150,000 products from over 1,200 brands in a matter of moments and feed these items, using direct integrations, into these e-commerce marketplaces," said Mr Wood.
"Azura's omnichannel approach to sales, with direct data integrations into premier fashion marketplaces across the globe minimises reliance on any one channel, reduces marketing expenditure and ensures a strong, reliable and proven revenue stream.
"Importantly, Azura's zero-inventory business model involves brands and distributors holding stock, minimising Azura's risk and allowing investment, rather than inventory to drive scalability."
Mr Wood said Azura had benefited from the rise of e-commerce volumes and profits during the COVID-19 pandemic.
"The lasting impacts of COVID-19 travel restrictions, combined with the growing prominence of younger generation luxury consumers, have driven the success of global e-commerce platforms," he said.
In 2020, online sales of luxury goods skyrocketed at a pace equivalent to five years of growth, doubling its market share from 12 per cent in 2019 to 23 per cent in 2020.1
E-commerce is especially crucial to maximising sales from younger generations, who are set to drive 180 per cent of the growth in the market from 2019 to 2025.2
With e-commerce marketplaces like Farfetch and MyDeal thriving, big brands are moving away from bricks and mortar stores and into digital marketplaces. However, Mr Wood said posting and managing inventory across more than 100 marketplaces is one of the biggest problems to scale, and one that Azura has managed to solve.
Mr Wood said Azura aspires to scale to the size of similar companies including Farfetch, which has a market capitalisation of about US$20 billion.
"Azura is delivering luxury and fashion to consumers and showcasing Australian designers to the world. With a view to IPO in the future, this raise will enable us to grow even faster and realise our market potential," said Mr Wood.
The Company is offering up to 1 million shares at an issue price of $1 each to raise up to $1m under the CSF offer.
When buying shares in the company, all investors will benefit from a 10 per cent discount on the Azura Runway marketplace, with 20 per cent for investors of $1,000 or more for as long as they stay with the company.



1https://www.bain.com/about/media-center/press-releases/2020/covid_19_crisis_pushes_luxury_to_sharpest_fall_ever_but_catalyses_industrys_ability_to_transform/
2 https://wwd.com/business-news/business-features/luxury-goods-outlook-bain-altagamma-1234659507/