Australia's first virtual card technology of its kind secures a further $1.7 million in Series A funding
Written by

The Ideas Suite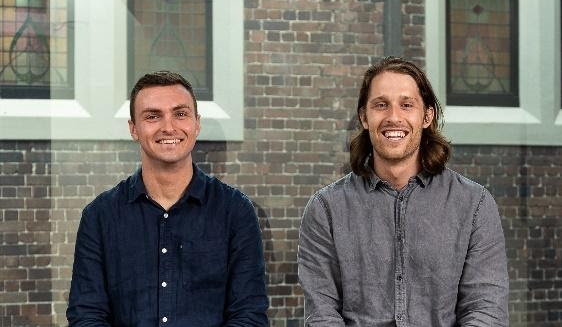 DiviPay (DiviPay.com), Australia's first all-in-one virtual corporate card and expense management platform, has announced a second instalment of $1.7 million in its Series A funding round led by ANZ Bank's venture capital arm, ANZi.


Founded in 2017 by CEO Daniel Kniaz and CTO Russell Martin, DiviPay (DiviPay.com) enables finance teams to better manage, control and streamline spending across their organisation. 



DiviPay solves a common pain point for small and large businesses alike: issuing corporate cards to staff while staying in control of spending and collecting receipts and accounting data. DiviPay enables businesses to instantly issue virtual corporate Mastercards to employees to make online and in-store purchases via Apple Pay - the first business of its kind to do so in Australia - and Google Pay. Businesses control spending through pre-approved budget limits, smart payment rules that lock cards to approved amounts and merchants, and live transaction feeds. Businesses can also automate their expense management: once a transaction occurs, DiviPay automatically creates and populates an expense report with details such as merchant data, GL codes and budgets, and exports the information into the business's accounting system. 
Its recently launched feature, Automatic Bill Payments, enables organisations to extract, code, approve and automatically pay bills from the DiviPay platform, as well as instantly send remittance advice to suppliers. DiviPay integrates with an organisation's accounting software to automatically turn invoices into bills, saving finance teams hours per week on manual invoice data entry. Organisations can set scheduled payment dates as well as approval rules, based on its suppliers, invoice amounts and budgets, enabling staff to process their own bills autonomously. The seamless integration of its virtual card technology and invoice payments has ensured DiviPay is the first all-in-one business spend management platform of its kind in Australia.
Today, DiviPay has issued more than 20,000 virtual cards to 7000-plus users and more than 650 customers. Its customers range from small businesses such as consultancies and trades, to not-for-profits and large organisations with 500-plus employees. Customers include Western Sydney University, Xero, Canva, Michael Hill and the Autism Association of WA. Businesses have used the DiviPay platform to process $45 million in business payments – including $24.3 million spent in 2020 alone. DiviPay won Emerging App of the Year at the Xero awards in 2019, and soon after launched DiviPay Rewards to give customers discounts from Google, Canva, Shopify and Amazon Web Services, among others.
In 2016, Daniel and Russell attracted $100,000 in funding for DiviPay from H2 Ventures when they joined its fintech accelerator program. In September 2019, DiviPay received a first instalment of $2.3 million in a Series A funding round from a consortium of investors led by ANZi and which includes Seed Space ventures and former Pepper Money CEO Patrick Tuttle. The funding enabled DiviPay to build its engineering team and execute its product vision.
Recently, the investment was topped by an additional $1.7 million as part of the same funding round, bringing the total investment to date to $4 million. The funding will allow DiviPay to build its marketing, sales and engineering teams, and ensure it has the resources needed to grow and broaden its customer base.
Daniel Kniaz, DiviPay CEO, says: "Up until this year, DiviPay's customer growth has been mainly through word of mouth. We have built strong advocates of our product because we involved customers in our business journey and truly built a product that solves a common problem. This year, we plan to attract larger customers and will continue to grow our non-profit customer base. Not-for-profits are a sector in need of our product, as their budgets are tight, they have a short reconciliation cycle, and they are unable to get cards from traditional providers. One not-for-profit that we worked with used to drop-off envelopes of cash to their caregivers. Now they save hours by instantly issuing virtual corporate cards while tracking every dollar spent from our intuitive online platform."
Ron Spector, ANZi Managing Director and DiviPay board member, says: "We are pleased to continue to support DiviPay as they move to their next stage of growth. DiviPay delivers an innovative solution for a major pain-point for businesses of all sizes and aligns with ANZi Ventures' mission to invest in and partner with leading Fintech companies that support solutions for ANZ customers, bankers and partners." 
About DiviPay
DiviPay is an all-in-one virtual corporate card and expense management platform that enables finance teams to better manage, control and streamline spending across their organisation. Founded by Daniel Kniaz and Russell Martin in 2017, DiviPay's easy-to-use web and mobile app comes with instant virtual corporate cards, automatic bill payments, card controls and budgeting, a real-time transaction feed, automated expense reports, powerful accounting integrations, subscription spending management and exclusive rewards. DiviPay won the 2019 Emerging App of the Year at the Xero Awards. Businesses have used the DiviPay platform to process $40 million in business payments – including $24.3 million spent in 2020 alone. For more information, visit www.divipay.com