The Benefits of Investing in Promotional Products for Brand Marketing [Infographic]

This infographic is an excellent look into why promotional products are a great tool for your marketing and advertising. They can really help your brand shine because they help improve your business' favorability and can increase the likelihood that the recipients will buy from you in the future.


Promotional Sticky Notes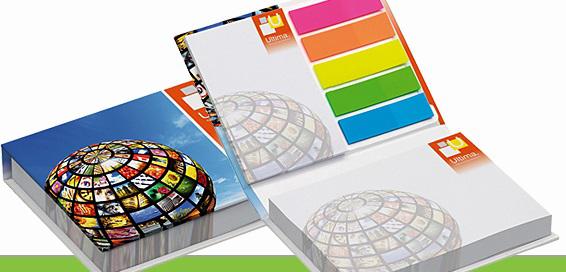 Sticky notes  are an excellent example of a simple promotional product idea. They are useful and are kept for a long time on a desk, looked at repeatedly, and help improve your branding and your sales.


Proven Marketing Track Record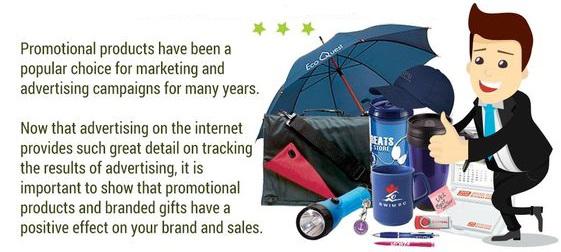 Promotional products have been a popular choice for marketing and advertising campaigns for a very long time. Now that advertising on the internet provides such great detail on tracking the results of advertising, it is important to show that promotional products and branded gifts have a positive effect on your brand and sales.


Promotional Products are a Great Option to Show off Your Brand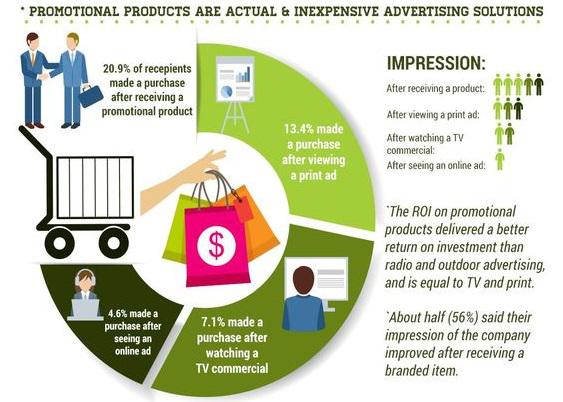 Promotional product campaigns are actually less money and convert better than other types of advertising methods. The ROI on promotional products delivered a better return on investment than radio and outdoor advertising, and is equal to TV and print. Over half (56%) said their impression of the company improved after receiving a branded item. While other types of advertising (like TV or radio ads) might be annoying, promotional products are not only widely accepted, but are appreciated, memorable, and much less likely to be ignored. Here are some statistics that show how promotional products have a much more positive effect on your target audience.
*  20.9% of recipients made a purchase after receiving a promotional product.

*  13.4% made a purchase after viewing a print ad.

*  7.1% made a purchase after watching a TV commercial.

*  4.6% made a purchase after seeing an online ad.


Promotional Products are Useful, Tangible, and Highly Affordable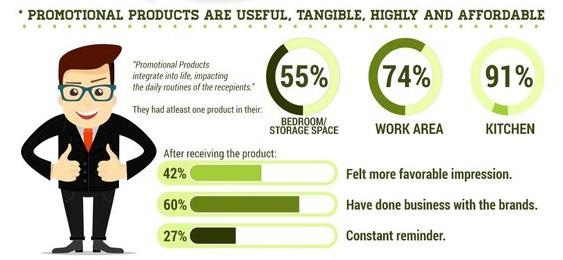 Promotional products integrate into life, impacting the daily routines of the recipients. Unlike other marketing techniques, promotional products continue to impact the recipients and therefore make your brand more memorable, and more favorable.
Those surveyed had at least one product in their:
*  Bedroom / Storage Space (55%)

*  Work Area (74%)

*  Kitchen (91%)
After receiving a promotional product:
*  42% felt a more favorable impression of the brand.

*  60% have done business with the brand.

*  27% keep the promotional product as a constant reminder of the company.